In preparation for a Chinese Object Study Workshop hosted by the National Museum of Asian Art (NMAA) in late August, I selected a sutra in the Freer and Sackler Library to illustrate the evolution in printing of Chinese books.  The rolled sutra is Baoqieyin Dharani sutra (宝箧印陀罗尼经) and was printed in 975 CE, likely making it the oldest printed item in our library collections. It is 6.35 feet long and 1.2 feet wide and mounted on Xuan paper (rice paper). The sutra was originally stored in a brick in the Thunder Peak Pagoda in Hangzhou, China and was found in 1924 when the pagoda collapsed during a storm.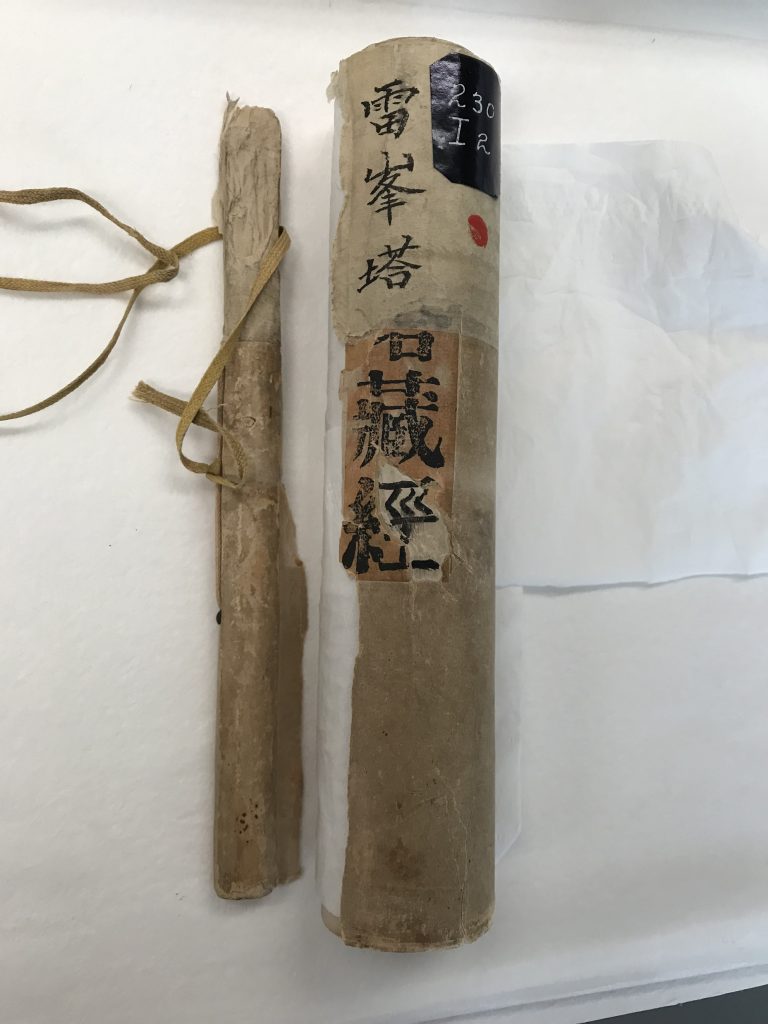 However, the sutra when it entered the library's collection was in dire condition and urgently needed some conservation treatment to stabilize its condition and repair torn parts. NMAA's East Asian paper conservator, Xiangmei Gu, voluntarily took on the task and did an excellent job to retore the sutra to its glory and made it possible to show it for the workshop.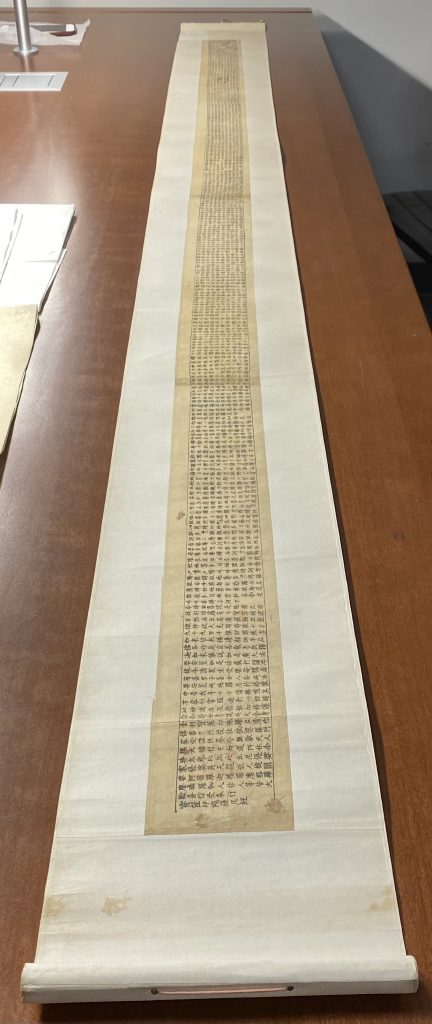 The following series of pictures demonstrate the process of conservation carried out at NMAA's Department of Scientific Research.
Before treatment: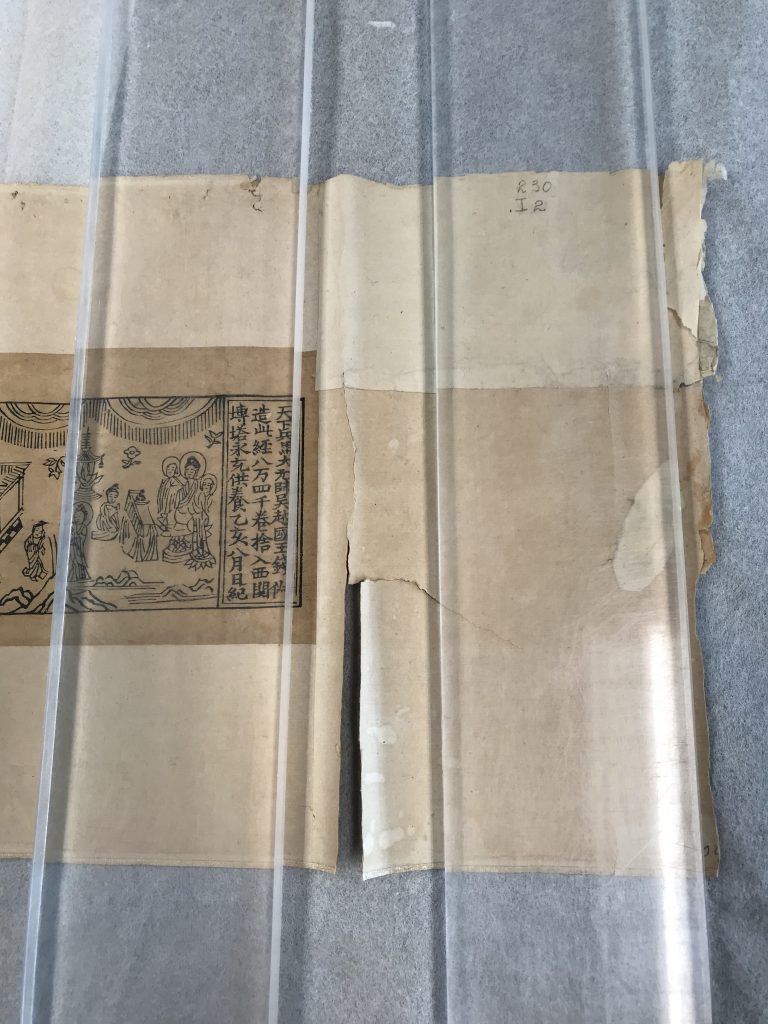 Weights were deployed for preparation: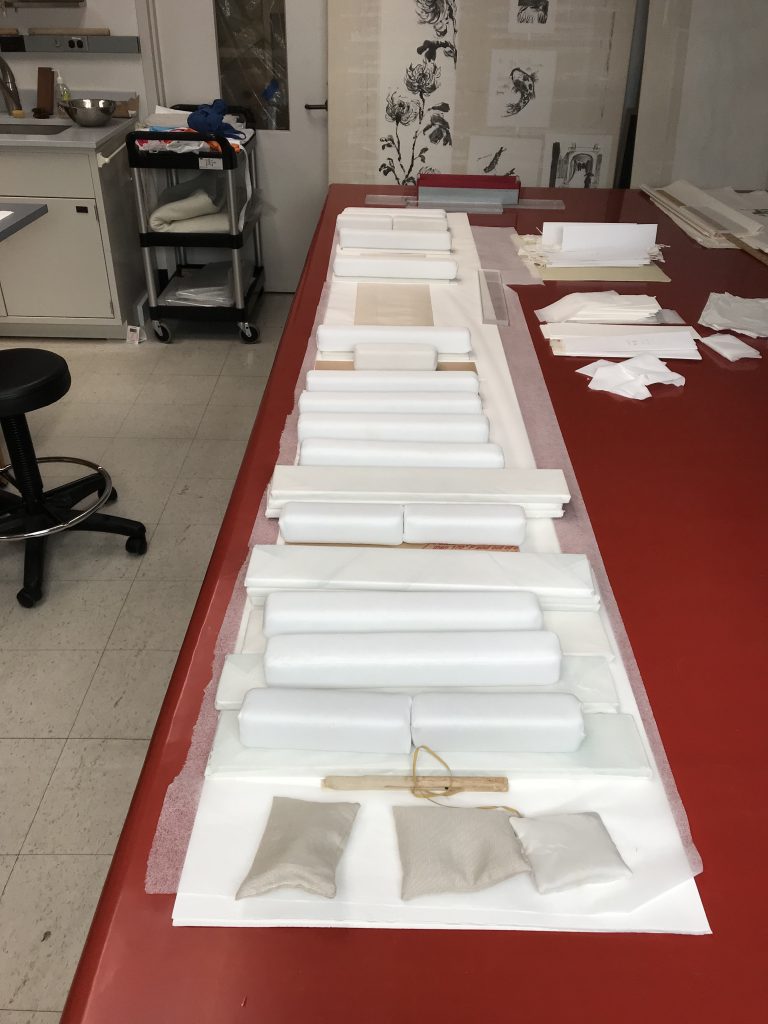 Rod was reattached: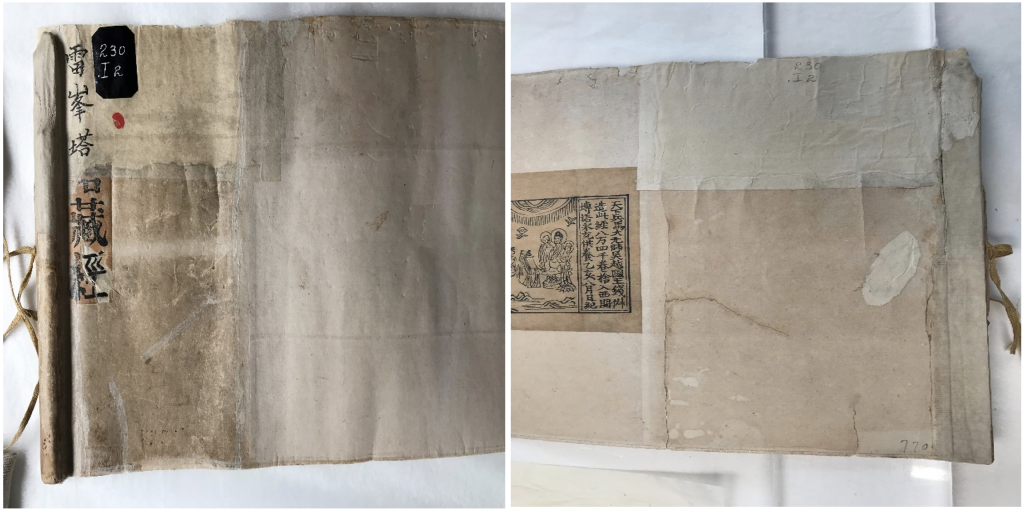 Tears were patched: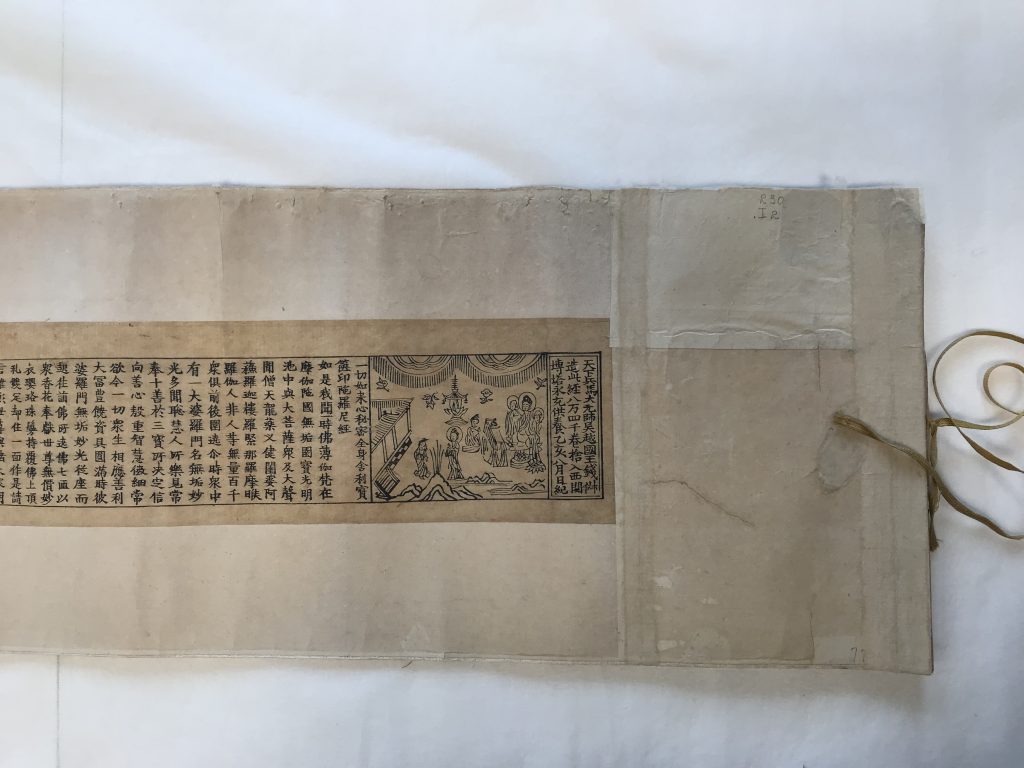 Damp towels and Gore-Tex were used in preparation for flattening: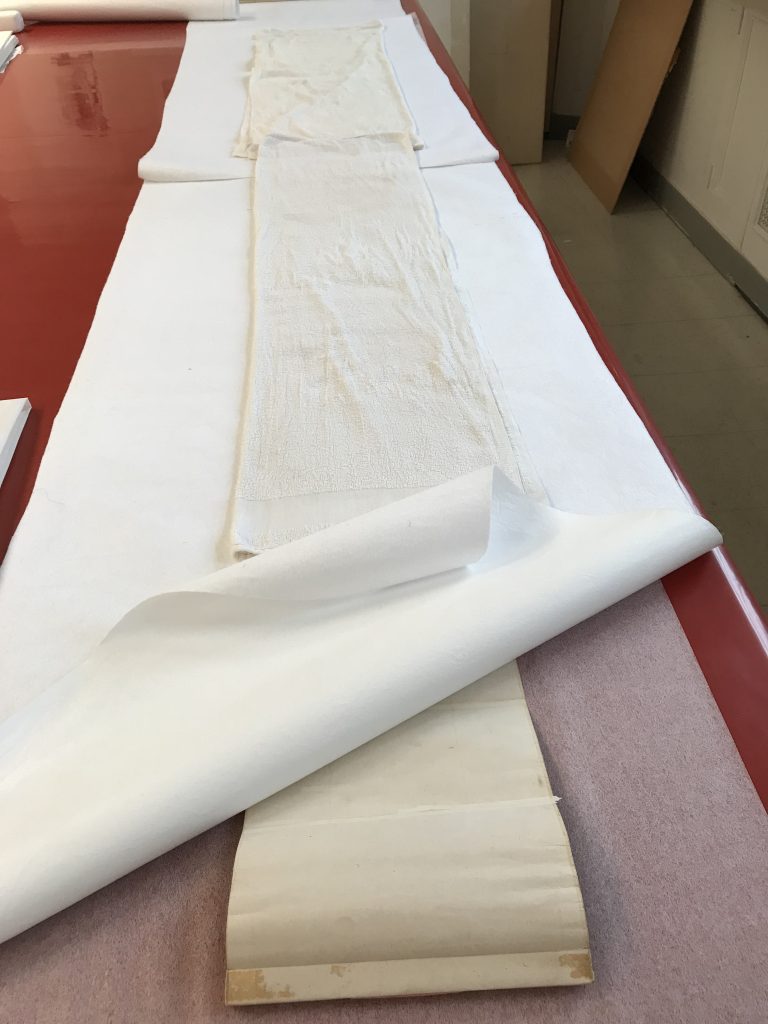 Weights were applied again in the flattening process:
The scroll after treatment: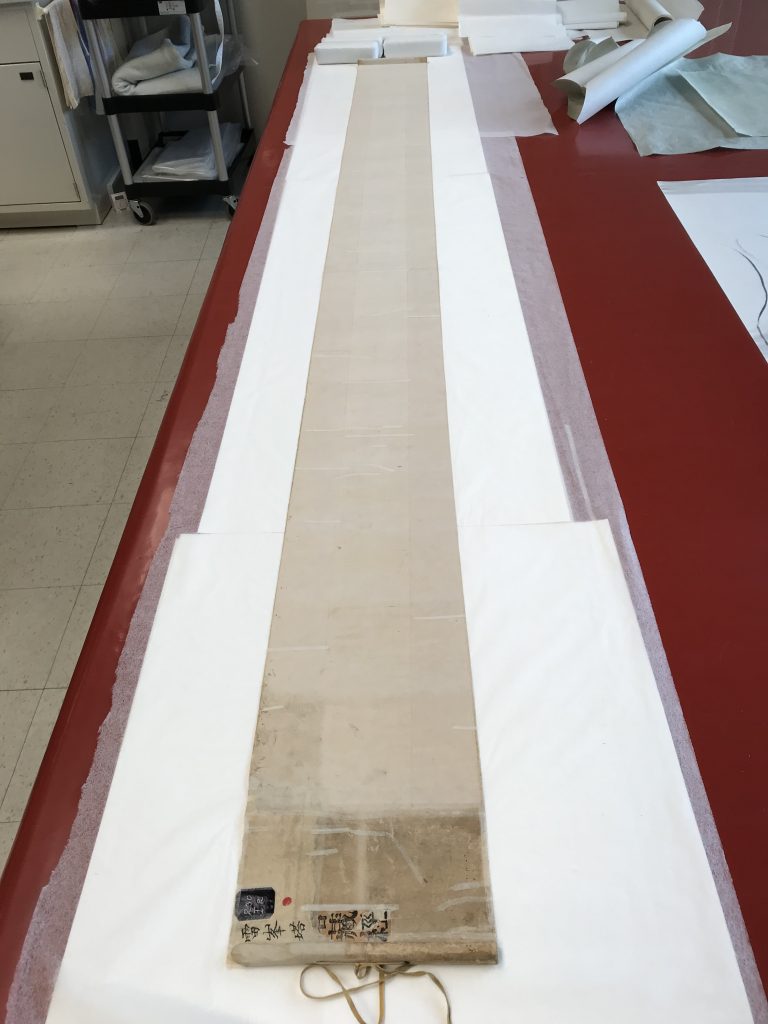 The library is grateful for Xiangmei Gu's skillful conservation of this very important historical document.  Without her work, this sutra in our collection would have remained on a shelf, too fragile to open.
It has been a long journey from the ruins of Hangzhou's Buddhist pagoda to our library collection. The sutra's journey to recovery from its devastated condition could only have been realized with the care of an expert whose training took many years.