During American Archives Month, we're highlighting the work of our Audiovisual Media Preservation Initiative in a series of posts. This is the second post in the series.
694,539?
Exactly how many audiovisual collection item films, videos, and audio recordings does the 'Nation's Attic' hold? How can we 'sunlight,' 'give voice to,' digitize, preserve, make accessible, listen to, and otherwise watch them? Where did they come from? What do they mean?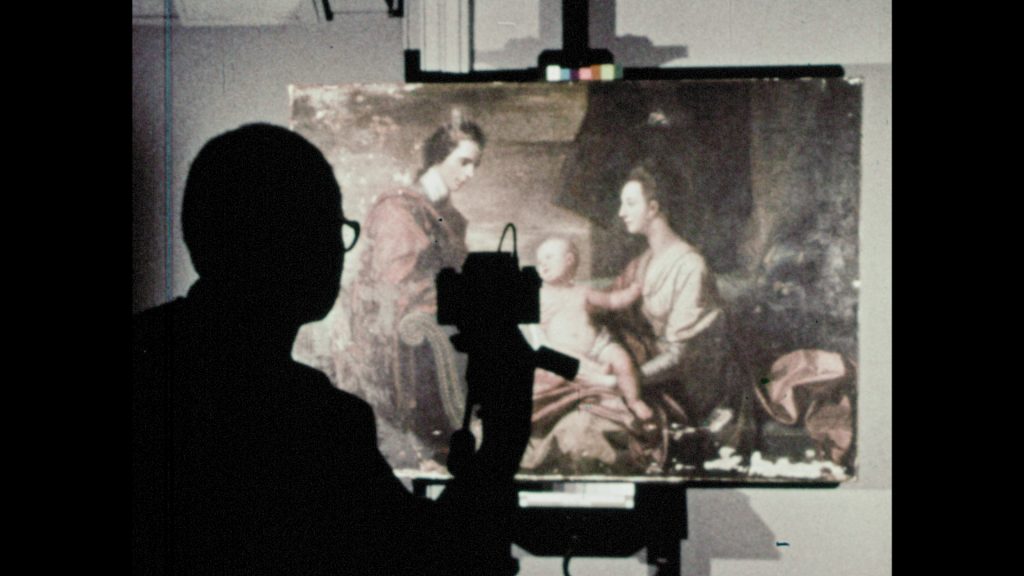 These are a mere handful of the thrilling, confounding, and fundamental questions that face the Smithsonian Libraries and Archives' new pan-institutional Audiovisual Media Preservation Initiative (AVMPI) team and its institutional collaborators. As the AVMPI's Curator of Recorded Media, I join the brilliant and entrepreneurial AVMPI project Coordinator Siobhan Hagan, along with five other soon-to-be-hired federal employees for the exciting and daunting opportunity to provide the American public some answers.
Despite how 'new' the Initiative may seem, our fearless Team Leader Alison Reppert Gerber has already won the Association of Moving Image Archivists' prestigious Alan Stark Award for her 7+ years commitment to laying the groundwork for the Initiative. With generous and strategic fiscal resource commitments from the Smithsonian's National Collections Program, unit-sponsorship from the Libraries and Archives, and as the product of tireless efforts by audiovisual media collections managers, archivists, conservators, curators, historians, and enthusiasts since the 1970s, the AVMPI is the result of dozens of Institutional staff and contractors across more than four decades.
Like Secretary Bunch, my Smithsonian mentor Dr. Rhea Combs, and many others in public service at the Smithsonian before me, I am fortunate to return to the Smithsonian for 'Take 2' after several years away. As a Media Archivist from 2014-2018 I helped to found the National Museum of African American History and Culture's media digitization and conservation department, helped build the Oprah Winfrey Theatre's cinema exhibition facilities, and co-chaired the Robert F. Smith Fund and its digitization programs. Since then, I have worked as Adjunct Faculty at New York University, as a Fulbright Specialist in Library Science in Mexico City, and as an archival producer for documentary film projects at the New York Times and National Film Board of Canada. In my role as AVMPI Curator of Recorded Media researching, selecting, prioritizing, and contextualizing the vast number of audiovisual media at the Smithsonian are primary goals.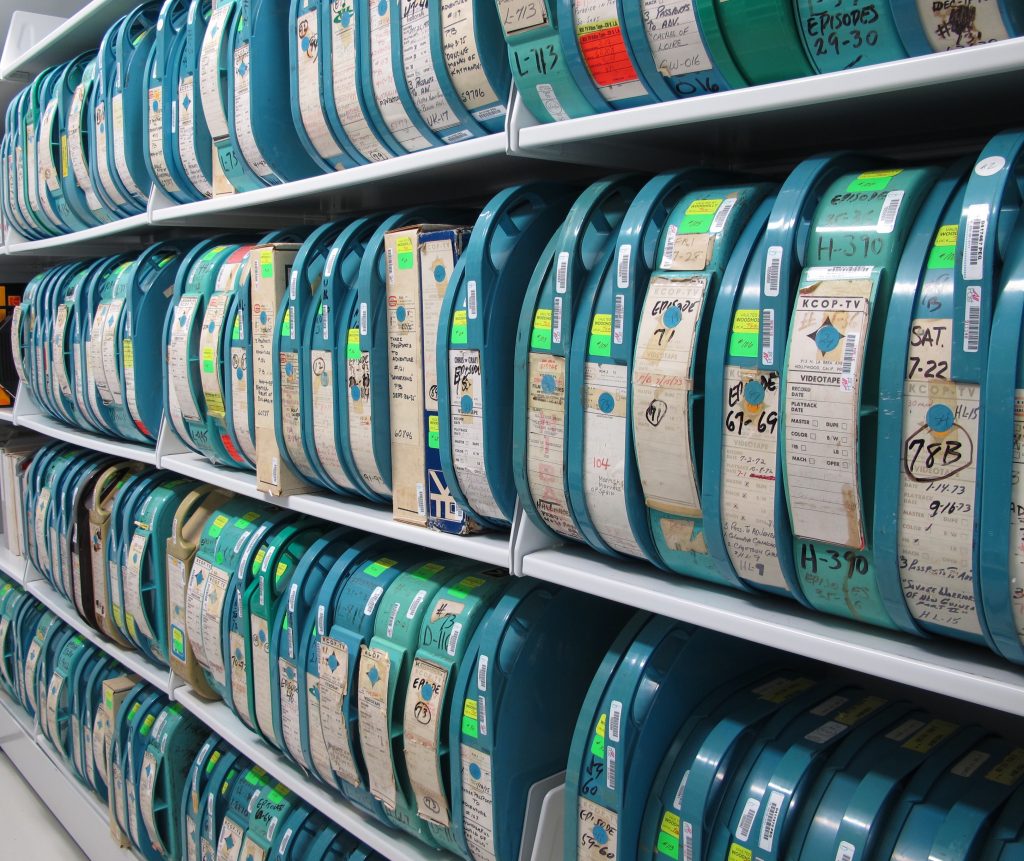 Collections materials held on certain 'legacy' analog formats, like the travelogue television programs held on the Hal and Halla Linker Film and Video Collection [HSFA 2002.16] two-inch quadruplex videotapes seen in the image above, are at specific risk of loss and are an immediate digitization priority for the AVMPI.
UNESCO believes that by 2025:
A number of factors will coalesce to make the digitisation of magnetic media increasingly difficult and prohibitively expensive: analogue video and audiotape, as well as early digital tape formats, will be effectively inaccessible due to the practical inability to maintain playback equipment, the gradual loss of experienced analogue-to-digital-transfer engineers, and the general degradation of the carriers themselves.
Other SI collections originally recorded on half-inch open reel magnetic videotape, like the substantial events documentation by Smithsonian Center for Folklife and Cultural Heritage's Ralph Rinzler in the 1970s, and by the Bernice Johnson Reagon-led Program in African American Culture Collection [NMAH-AC.0408] circa 1979-2004, fall into the same category.
Of course, sheer factory-line curatorial selections based on format obsolescence would be dull. In selecting and prioritizing material for preservation and digitization we hope to amplify stories about women, people of color, laborers, and changemakers, already present in Smithsonian collection holdings, yet buried due to their existence on inaccessible analog audiovisual formats. Other materials have simply not been fully-processed due to resource scarcity and we are excited to hopefully leverage AVMPI resources to digitize and make accessible such material as outer space films contained in the Sally K. Ride Papers [NASM.2014.0025], and oral histories about early twentieth-century African American cinema exhibitors and circuits in the US in the Pearl Bowser Collection [NMAAHC.2012.79].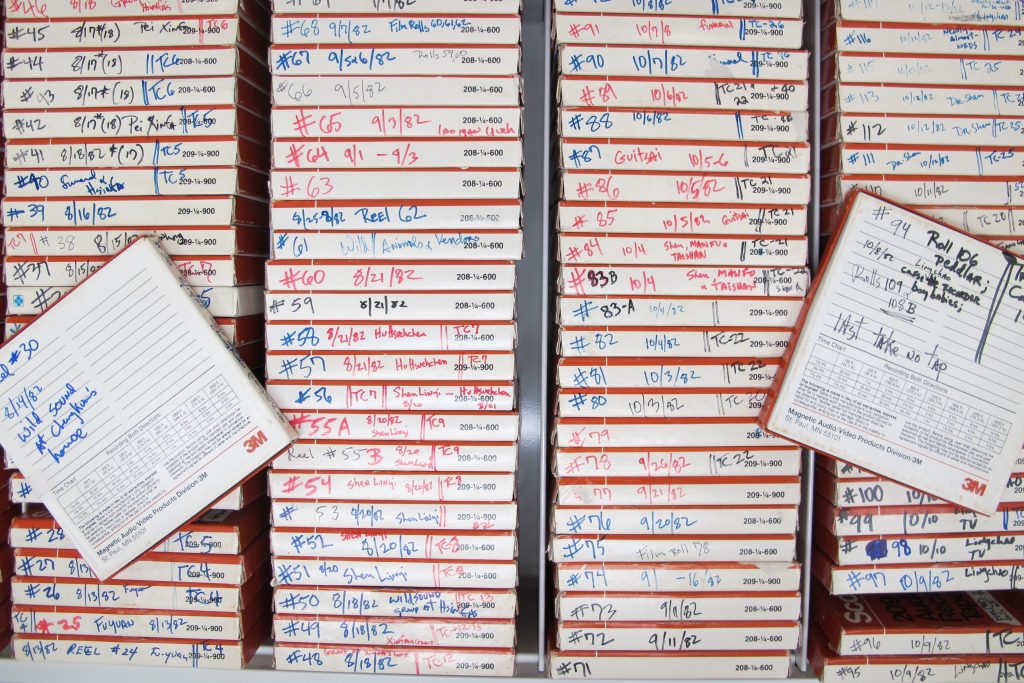 Because those of us with first-hand working knowledge realize how seriously amazing the Smithsonian's audiovisual media collections are, the AVMPI also seeks to prioritize preservation and digitization of material in support of ongoing exhibitions and new museums—like the American Women's History Museum and the National Museum of the American Latino. We believe our institutional audiovisual collections should be the first choice for inclusion in topically relevant exhibitions and making them easily-accessible in digital form will enable more of that.
This past week, for example, we made a list of all baseball-themed media to complement the current "¡Pleibol! In the Barrios and the Big Leagues: En los barrios y las grandes ligas" exhibition at the National Museum of American History and the "Baseball: America's Homerun" exhibition set to open at the National Postal Museum next April 2023. Materials like the 1941 Harry Carney home movies of Duke's band playing baseball contained in the Ruth Ellington Collection of Duke Ellington Material [NMAH.AC.0415], and oral histories from African American players in celebration of their contribution to our national pastime that form part of the Atlanta Interfaith Broadcasters Oral History Collection [ACMA.009-01], are wonderful and rich recordings that deserve wider audiences than they have received to-date. After all, we like to think that's the reason that the Smithsonian collected them in the first place.
Before I go on too long, I will add that questions and paradigms of pure intellectual curiosity pervaded curatorial discussions in our initial summer months of the 5-year AVMPI initiative:
What was the first documented film screening held at the Smithsonian? (One of the earliest documented film screenings in the Baird Auditorium took place during on July 16, 1914, consisting of: "illustrations of marine life below the surface of the sea at the Bahama Islands by means of moving pictures. The films were the first of their kind known to have been taken, and this was the first occasion of their public display, arranged through the courtesy of the Submarine Film Corporation."Smithsonian Institution.Annual Report of the Secretary of the Smithsonian Institution for the year ending June 1915. Washington, D.C.: Government Printing Office. (1915): 37.)
What other kinds of films, lectures, and performances (and documentation recordings thereof) occurred in the Baird Auditorium—which was the Institution's primary auditorium for a major part of its history? (Check out a burgeoning Wikipedia entry about the Baird for some of those answers).
What were the first media collections items acquired by the Smithsonian? (Still working on that one…)
What exactly is the story behind that cool 16mm film fragment about the Smithsonian Institution from 1939 (voice-over: "Washington: the most beautiful city in the world…") that filmmaker, Other Cinema curator, and motion picture living legend Craig Baldwin mysteriously mailed us?
The answer to this last puzzle will be addressed in a future post, and we encourage readers to check back with the Libraries and Archives site for all future AVMPI news, blogs, and digitized streaming collections.