This is the third in a series of ongoing blog posts from Smithsonian Libraries and Archives' Audiovisual Media Preservation Initiative (AVMPI), spotlighting the labor of Smithsonian media collections staff across the Institution. Analiese Oetting currently serves as Audiovisual Archives Specialist (contractor) with the National Museum of American History's Archives Center (NMAH-AC).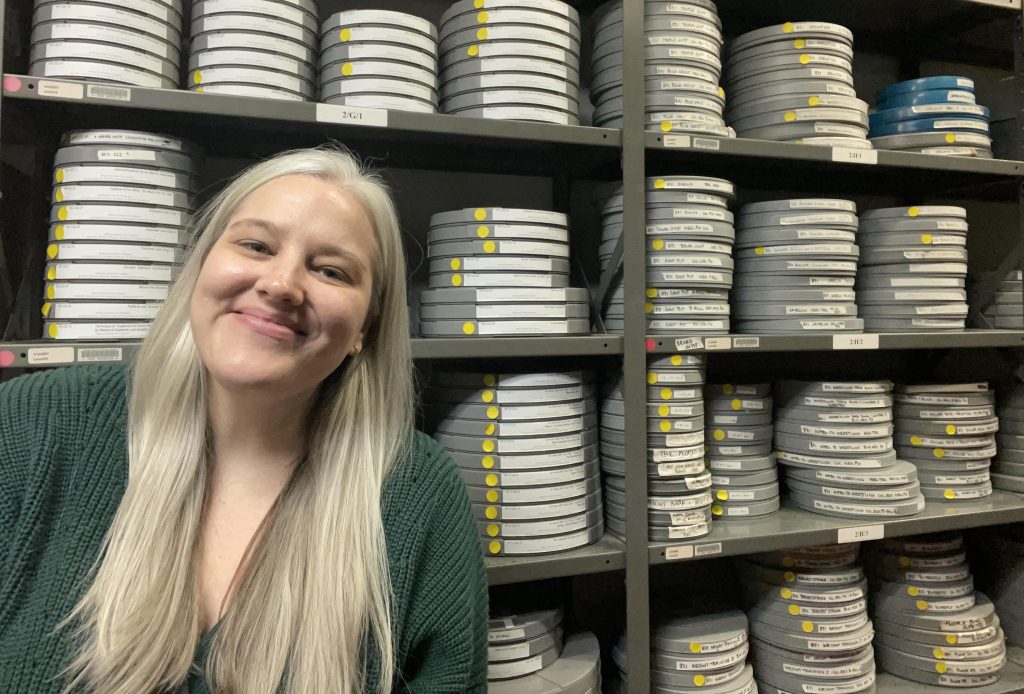 Walter Forsberg: Hi Analiese, thanks for meeting today. Can you tell our Unbound readership where you're working, today?
Analiese Oetting: Hi Walter. Yes, of course, I am in my office at 'American History,' which I am actually rarely in. Usually I work downstairs doing film inspection. But, we are moving spaces soon and they will be tearing down the area we're in right now. The designer just sent tile swatch samples, and I think the renovated space will have less of a 'dungeon vibe' to it. [Laughs]
WF: Oh, that's wonderful news. The basement of American History is a very historic space for film and media. If I remember correctly, that's where the Office of Public Relations film and broadcasting section was located, beginning in 1967. There used to be a television studio there, even earlier, dating to when the building was first opened as the Museum of History and Technology in 1961…
AO: Yes, there are still several 'Recording in Progress' signs around, but no one's recording much these days. It's mainly me and the contractors installing a new fire alarm. [Laughs]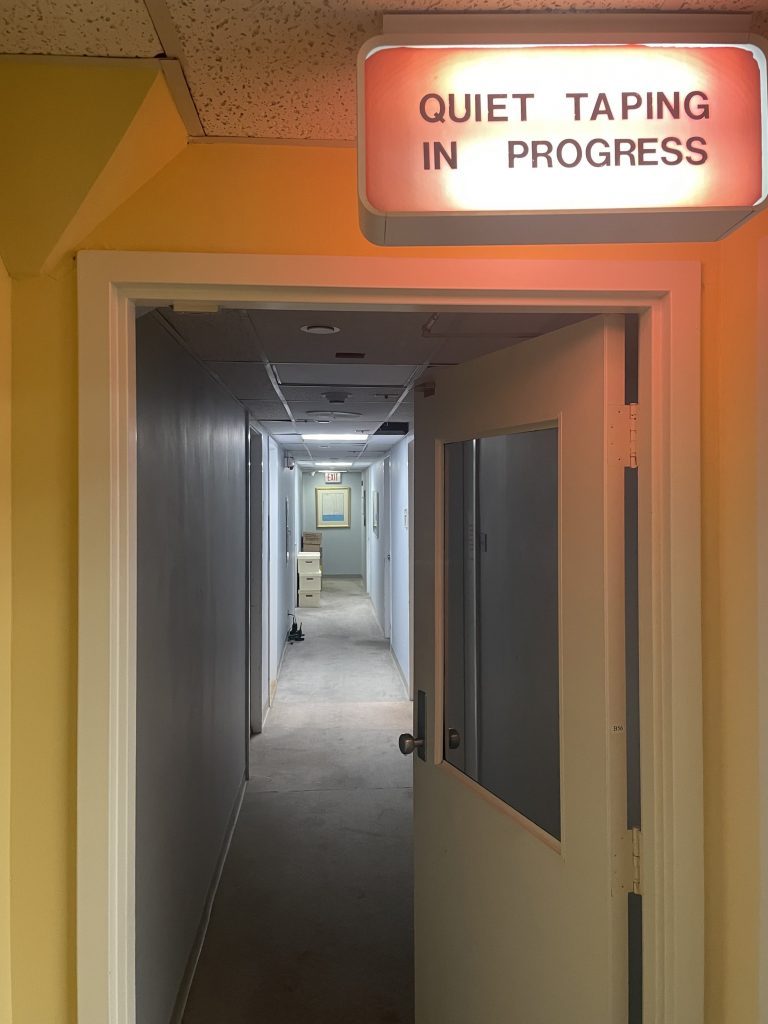 WF: Can you speak a little bit about your role in working with audiovisual collections at the Smithsonian?
AO: I am the Audiovisual Archives Specialist (contractor), which is a touch misleading given that my current job is focused solely on working with the motion picture film collections. I've been here on contract for the past eight months and one of my main projects is inspecting and creating an item-level inventory of all film collections at the Archives.
WF: That's such a key and elemental thing to create when it comes to audiovisual archives.
AO: Completely. Once we created that item-level inventory, it made looking at the collections and determining priorities for digitization much easier. The project funding my job is called, "Capturing the Moment," and is supported by the generous National Collections Program. It has a focus on home movie collections and we're getting close to the large-scale vendor digitization phase. In the next few months, we'll start sending films to a vendor on a rolling basis. Hollywood director George Sidney's home movies will be among the first material, which are really interesting. Usually home movie collections are shot by amateur filmmakers, which can be their principal appeal, but these were shot by a professional filmmaker. If you're someone interested in the 'golden age' of Hollywood you will find these extremely fascinating. We're also planning to scan the home movies of composer Harry Warren, with whom I'm less familiar. We're looking at scanning about 75,000 feet of film.
WF: Jeepers Creepers! That's over 30 hours of material! I'm so pumped for that.
AO: Getting it all into the DAMS [Digital Asset Management System] and creating access for those films is always our obvious goal.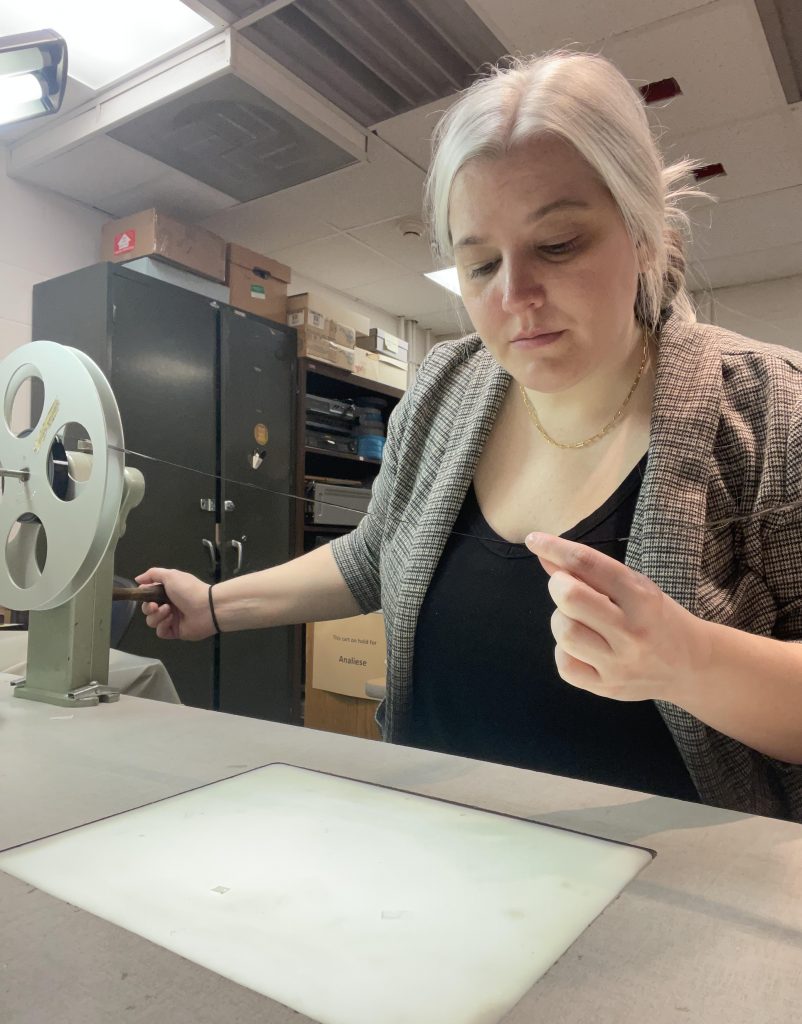 WF: While you work on all the procurement paperwork for that vendor-based scanning, I understand that you and NMAH Digital Archivist Leigh Gialanella are also digitizing some films as part of something called—correct me if I'm wrong—'Scan Club'? Are you allowed to talk about Scan Club, or does that violate some rule of secrecy?
AO: Yes, Scan Club. I love Scan Club. It started because we needed a few things digitized for the AVMPI January Zoom with a View streamcast event. Thanks to NMAAHC's [National Museum of African American History and Culture's] Media Conservator Blake McDowell we were able to go next door and scan some old DuMont Television advertisements. First of all, it's really lovely to be able to scan film in-house because of the slowness associated with federal procurement contracting with a vendor. With Scan Club we're able to show up, scan film, get some stuff back immediately, and feel like we're actually digitizing collections—all within the same day. It's also incredible to get out of the museum basement, visit colleagues at another unit, and open dialogue. 'What are you working on?' 'How do you do that?' Meeting new people and faces— The fellowship of comparing notes in-person about projects is really nice, especially after the pandemic.
WF: Wow! I know that striving to be 'Nimble' is a key focus of Smithsonian Secretary Bunch's five-year "Our Shared Future" strategic plan, and same-day film scanning sure sounds like it fits the bill! Can you talk about some of the recent films you've scanned?
AO: Last week, we scanned 16mm television kinescope film recordings from the Hills Bros. Collection. It is an interesting collection, and has a little bit of everything—home movies, baseball games, factory footage, promotional films, and even a few reels from a television program called, Shirley Temple's Storybook from 1958. Hills Bros. coffee was a sponsor of many TV shows and the collection represents the breadth of materials you find in Archives Center.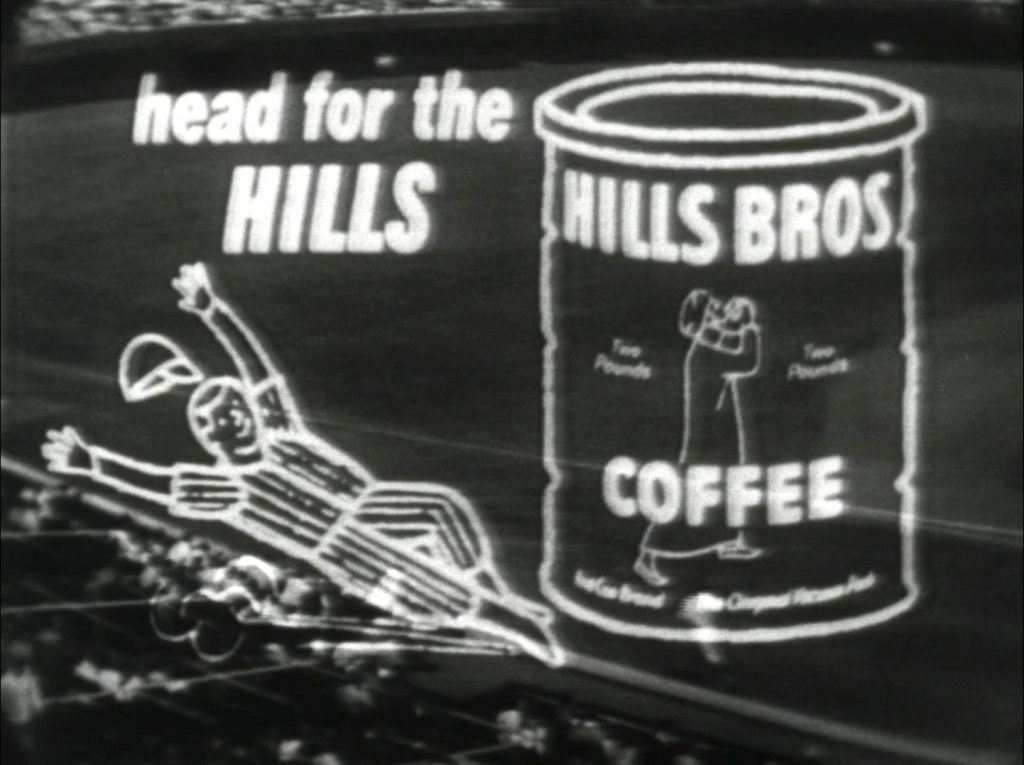 WF: I was researching about the Hills Bros.-sponsored 1962 TV program, Meet Me at Disneyland, and it appears that yours might be the only-known copy in existence. While the show was a little underwhelming and heavy on the Dixieland, the sequence of Fred MacMurray playing saxophone was satisfyingly curious.
AO: It's always cool to know you have something unique. It's always interesting to see what might pop up in a collection because even if you're not necessarily interested in Hills Bros. Coffee. Having these little appearances by public figures like Walt Disney and Fred MacMurray that haven't been widely seen by a modern audience is nice to have and fun to share!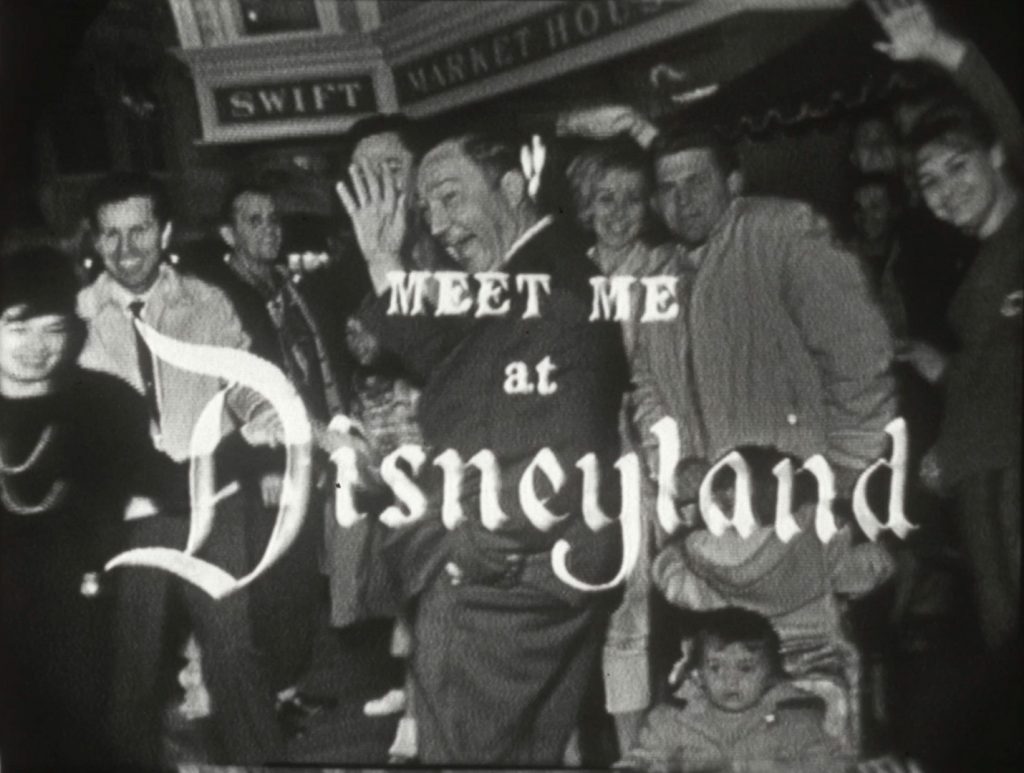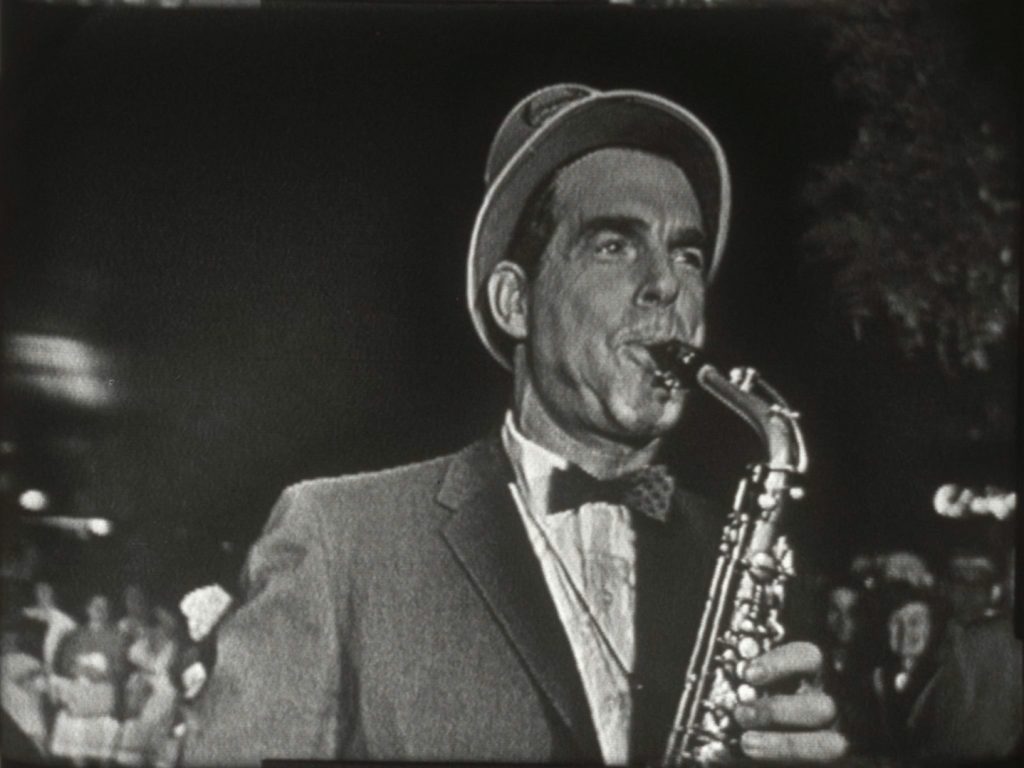 WF: Can you speak about how you got interested in audiovisual archiving, and what your career trajectory has been?
AO: I was always super interested in film, and took film studies courses at York University during my undergrad. Like many fresh-faced 18 years olds in film school I thought I wanted to be a filmmaker. But, eventually it became clear at a certain point that I didn't want to be a filmmaker, and I wasn't super interested in academia or pursuing a PhD in cinema studies. I came across this program at Ryerson University—now, called Toronto Metropolitan University—for 'Film Preservation and Collections Management' and thought: this sounds cool as hell. I applied and got in, and when I got there everything really clicked into place. I was, like: 'This is it!' The program is very committed to providing internships and residency training.
WF: What were some of your practicuum experiences like?
AO: I did my internship at the Art Gallery of Ontario, working with a film collection they have from the 1960s and 70s of works by Canadian filmmakers—David Rimmer, Michael Snow, Joyce Wieland. There was a lot of time on the film bench, assessing condition and performing inspection. It was really nice to get that hands-on film handling experience. Then, I spent six months for my residency at the Vancouver Cinematheque in their film archive. The people there are lovely, they do great programming, and I undertook a lot of detective work about who donated specific films and updating their film database. That was also a reality check for me because it was messy—films don't always show up, beautifully wound onto cores and in good condition.
WF: Did you have other archival jobs before arriving at the Smithsonian?
AO: In 2019 I got a job at the Sundance Institute straight out of grad school, working in their archives as a Digital Assets Assistant. That really blew my mind, and the job involved processing born-digital photos of current year-round events and programs and then also working on getting some of the older scanned materials into the DAMs. For a lot of that older stuff there's no metadata, so most of that job is detective work, looking at past festival photos and figuring out: 'Who's that?' 'What film premiere was this?' I really love that kind of work. In addition to festival materials, the Institute has saved a lot of documentation of their lab programs back to 1981.
WF: What are you working on next at the Archives Center?
AO: Day-to-day I'm always working on processing film collections, creating and updating finding aids for the the materials, working with interns to get things rehoused and also starting to document workflows and processes as I go along to sort of keep things consistent moving forward. We're obviously very focused on our home movie preservation project at the moment, but always trying to identify other materials that need preservation, how best to get it done and how to make it accessible.