T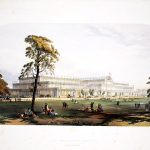 omorrow, May 1st, marks the 161ist anniversary of the opening of the The Great Exhibition of the Works of Industry of all Nations in London. The Great Exhibition was a display of arts, culture, and of course industry, from around the world and remained open until October of that year.  It was the first grand international exposition of the type that would later be called "world's fairs".

To house it, the Crystal Palace, an extraordinary structure with over a million feet of glass, was built in Hyde Park. The palace itself was moved after the exhibition closed after the exhibition and moved to Penge Place Estate in Sydenham.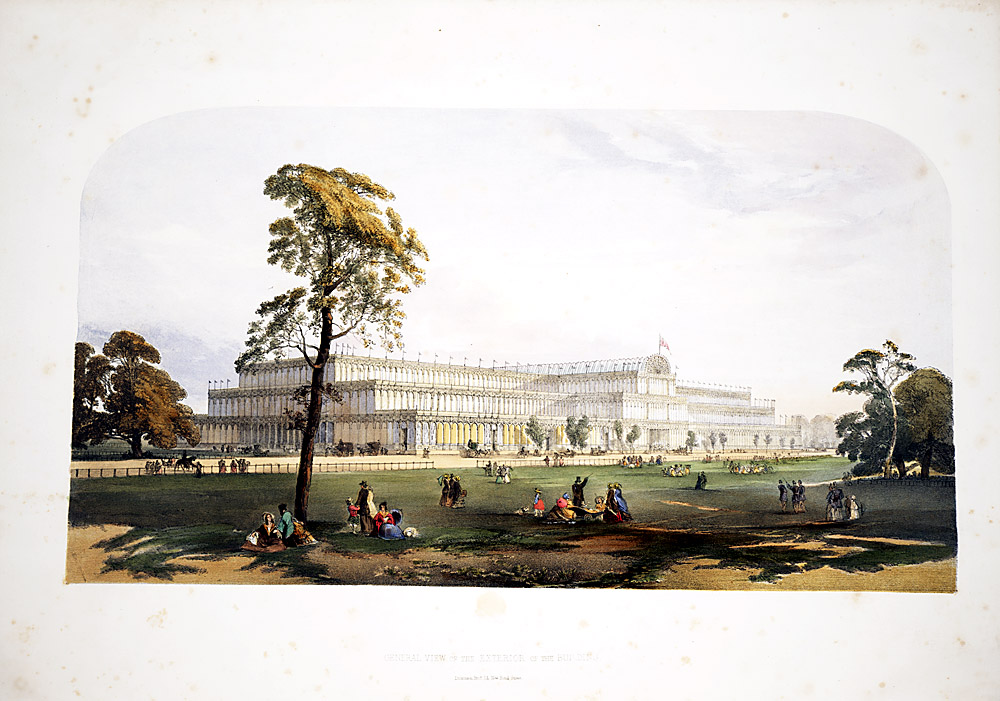 This beautiful colored lithograph is one of several reproductions of original paintings presented to Prince Albert following the Great Exhibition of 1851.  Dickinson's comprehensive pictures of the great exhibition of 1851 . . .  contained 55 colored lithographic reproductions of works by Joseph Nash, Louis Haghe, and David Roberts. A fully digitized version of this title is available through the Internet Archive.
For a bibliography of words fair material, see "Revisiting the World's Fairs and International Exhibitions: A Selected Bioblography, 1992-2004". Read more about world's fairs and the Smithsonian Libraries on our May 2010 blog post, "International World's Fairs and Expositions". The next worlds fair will open in Yeosu, South Korea on May 12, 2012.