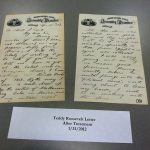 Sometimes the treatment performed on an item is minimal but the item being treated is fascinating!  This was the case with this recently acquired letter from State Assemblyman Theodore Roosevelt to the prominent ornithologist Elliott Coues. The letter, dated April 21, 1882, outlines Roosevelt's interest in shrews and his desire to donate his collection of shrew skins to the Smithsonian.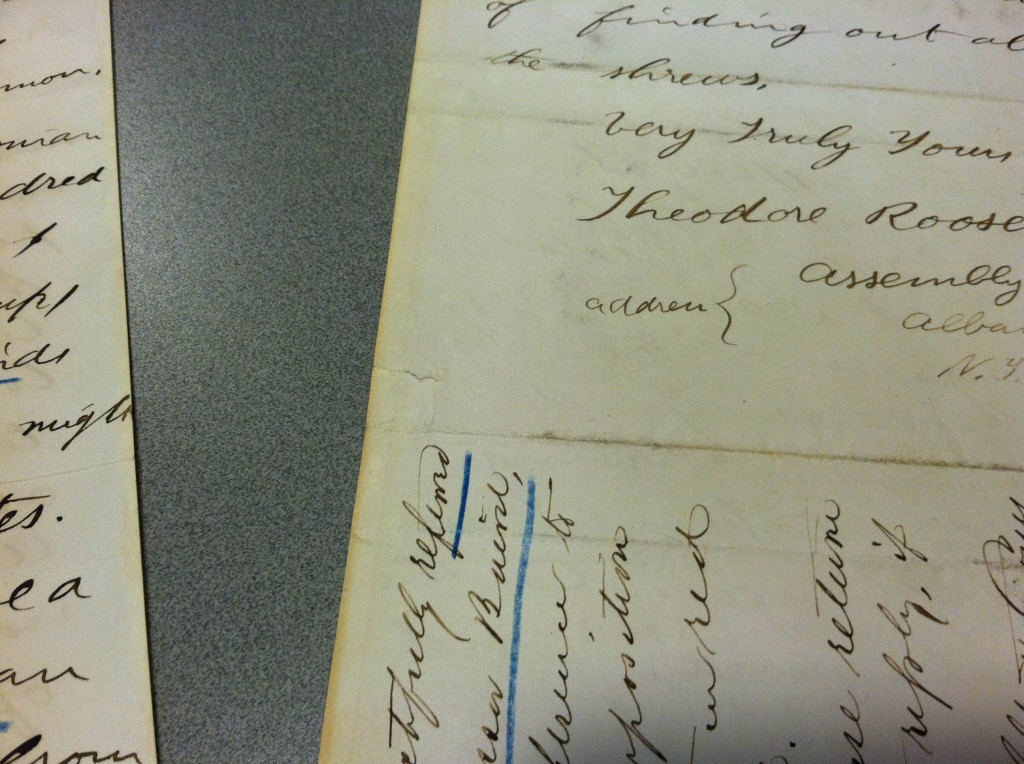 Teddy Roosevelt Letter, tears
The letter had several small tears along the sides and numerous holes where staples had been removed.  Additionally, the letter needed to be displayed for an upcoming presentation about Roosevelt's relationship to the Smithsonian.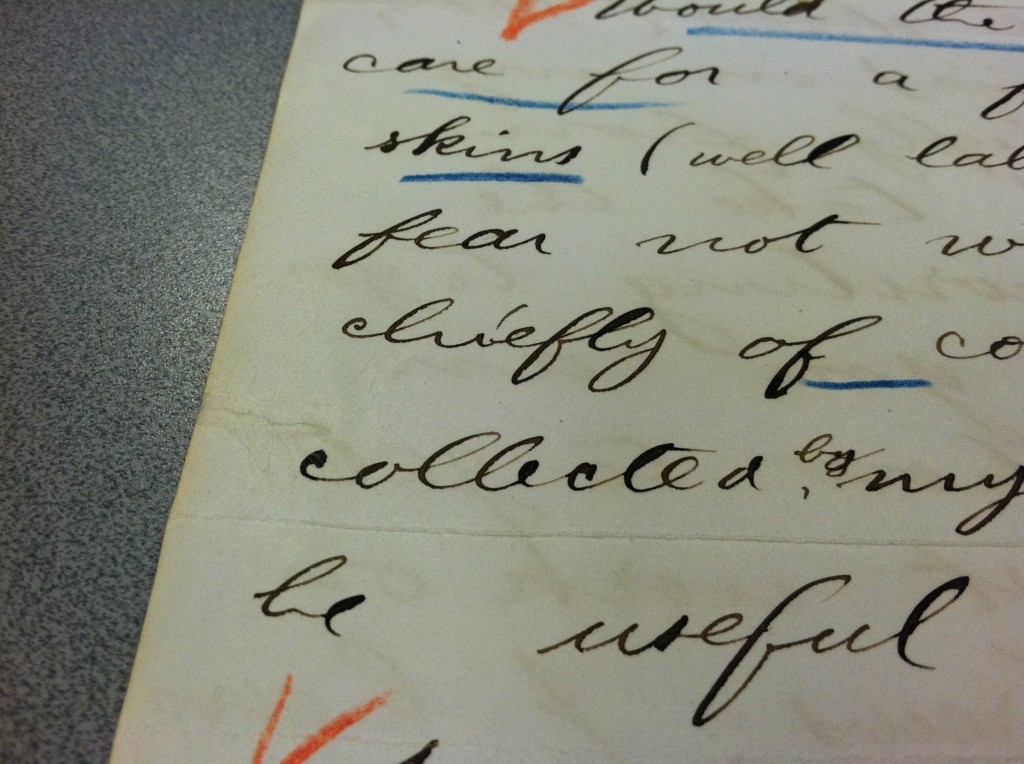 Teddy Roosevelt letter, after treatment
To prevent further damage, the tears were repaired using a very thin Japanese paper and wheat starch paste.  Luckily, none of the tears or holes obscured the text of the letter.  After treatment, the repairs are virtually invisible and fully reversible. Finally, the letter was placed in a Mylar sleeve so that it would be protected during display.
It is common knowledge that Theodore Roosevelt was an avid naturalist, establishing five National Parks during his years as our 26th President. His interest in the natural world began in early childhood leading his parents to pay for professional taxidermy lessons for his 14th birthday.  The Smithsonian has a collection of birds prepared by Roosevelt in the collection.  For more information about Theodore Roosevelt and his connections to the Smithsonian look no further than the National Museum of Natural History.