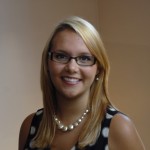 Hi! I am Tatum – the Smithsonian Libraries Office of Advancement summer intern. I am originally from North Carolina (Asheville area) but I recently graduated from a two-year liberal-arts college for women, Cottey College, in Nevada, Missouri. In the fall I am going to Mount Holyoke College in South Hadley, Massachusetts. I am living in Vienna, VA for the summer and enjoy cooking, reading, and collecting stationary and paper goods. I plan to major in English but I have a lot interests so narrowing my major down to one area will be hard! I am also interested in Law and Library Science so working with Tina Muracco, Esq., my sponsor and Director of Development, is very valuable and interesting to me. Ultimately though, I would like to get my Master's in Library Science and become a librarian.  Working under Nancy Gwinn and Mary Augusta Thomas, who have significant executive leadership experience and are recognized leaders in the library field, is a very humbling experience.
So far, I have enjoyed working on the Smithsonian Libraries Adopt-a-Book event planned for September 13thin The Castle. My role with this event has been very rewarding because learning about the Adopt-a-Book program has revealed important aspects of library administration and librarianship to me. Initially, I did some research on other Adopt-a-Book programs to see how we could improve our program at the Smithsonian Libraries.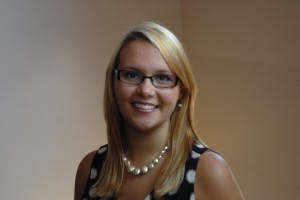 I recently attended a training session conducted by Lilla Vekerdy, Head of Special Collections and Leslie Overstreet, Curator, Natural History Rare Books for librarians choosing books the Adopt-a-Book program. I enjoyed a presentation on how to transport rare books and also how to upload the books' "profiles" (so to speak) to the website where the books can be "adopted." Adopt-a-Book allows donors to choose whether they would like to contribute to our acquisition fund or provide funds to repair a book in need of serious conservation efforts. At our event, we are planning on having some of the adoptable books on display along with laptop computers so that donors can "adopt" right there at the event. Alongside the books will be write-ups of each book and it's significance to our collection and why donors should choose to adopt each book. The upcoming event will be a great event not to be missed!
Another project I have been helping with is the Smithsonian Libraries rebranding project.  I am assisting with the photographs that the Smithsonian Libraries will be using in new marketing materials. Photographer Jon Goell joined Liz O'Brian, Public Affairs, Tina, and myself for aa walk-through tour of all the spaces we wanted to feature in the photographs. We visited Pensy Dr., MD (conservation lab, digital imaging, and general collection), The Freer| Sackler Library, Dibner and Cullman Libraries, The Natural History Museum Library and the Warren M. Robbins African Art Library. We will be shooting the photographs the week of June 11th for our new marketing materials.
I really enjoy working in the National Museum of Natural History. Here, there are lots of different departments, aside from the Smithsonian Libraries, and, its always fun to visit the exhibits on my way out for the day or during lunch. So far I've almost got to all of them all but as most people who visit the various museums of the Smithsonian discover, there is always more than meets the eye. The very same is true for interns!
–Tatum Lindsay