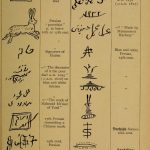 As you may already know, in addition to viewing pages from the online "flippy book", or BookReader, the Internet Archive (our digitization partner and the SHAC collection's current point of access) provides versions of digitized items in a variety of file formats so that the general public can download items for use offline or on mobile devices. And while we don't actively retain granular usage statistics from IA, we get some idea of a title's general popularity via the download numbers displayed on each item. So, while stopping short of providing objective data about the use of SHAC materials, these stats provide a glimpse into the active lives of the digitized collection.  Without further ado, I present the 5 most popular titles from the Smithsonian History, Art, and Culture digital collection: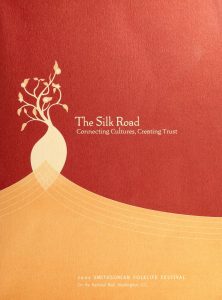 5. The Silk Road : Connecting Cultures, Creating Trust : the 36th Annual Smithsonian Folklife Festival on the National Mall, Washington, D.C., June 26-30, July 3-7, 2002
With 1,874 downloads, the catalog commemorating the 2002 Smithsonian Folklife Festival  highlights the ancient exchanges of ideas, cultures, and luxury items between Asia, Africa, and Europe.
4. 39th Annual Smithsonian Folklife Festival : Food culture USA : Forest Service, Culture and Community ; Nuestra Música: Music in Latino Culture ; Oman: Desert, Oasis and Sea
Internet Archive visitors seem fond of the Folklife Festival! They downloaded the 2005 Festival catalog highlighting a wide array of cultures and activities 1,954 times.  Click here to see all 41 volumes, including the earliest online example from 1967.
3. Preis-verzeichniss uber Chemische Apparate und Gerathschaften, Chemische Praparate und Reagentien (1898)
The third most popular title at 2,127 downloads is a German price-list for scientific instruments. At over 300 pages of inventory, this early C. Gerhardt laboratory equipment catalog is quite comprehensive!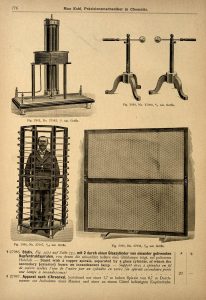 2. Physikalische Apparate (1893?)
But not as comprehensive as this Max Kohl catalog with 2,654 downloads and over 900 pages of laboratory equipment. These early trade catalogs are replete with stunning technical drawings now rendered obsolete by photography.
1. Handbook of Marks on Pottery & Porcelain (1909) With 3,085 downloads, this British publication is the most popular title in the SHAC collection. Digitized in January of 2011 and contributed by the library at the Cooper Hewitt National Design Museum, Handbook of Marks on Pottery and Porcelain features a comprehensive guide to the identification and origin of authentication marks found on pottery.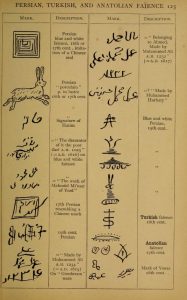 Accessible for the expert and novice alike, this title also includes details on the distinctions between basic pottery, faience, stoneware, and porcelain. Simple, comprehensive, and well organized, it's not hard to see why so many have found this information valuable!
Thanks for reading; I hope you enjoyed these popular titles from the Smithsonian History, Art, and Culture digital collection, see you next month!