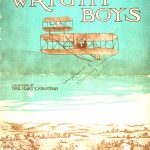 In 1939 President Franklin Delano Roosevelt issued a proclamation designating August 19th, the anniversary of pioneer aviator Orville Wright's birthday, to be National Aviation Day.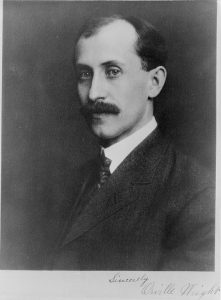 Orville Wright was born in 1871 and was still alive in 1939, and would continue to live another nine years, until passing away at the age of 76.
There are many ways to celebrate National Aviation Day.  Visit the Wright Brothers National Memorial in Kill Devil Hills, North Carolina, visit an aviation museum or if traveling is not on your agenda read one of the many great books on the Wright Brothers and other pioneers of aviation.
The National Air and Space Museum Library collection contains many books on the Wright Brothers.  Pioneers of Flight: From Early Times to the Wright Brothers  by Peter Burchard,,  Conquering the Sky: The Secret Flights of the Wright Brothers at Kitty Hawk by Larry Tise,  The Wright Brothers: The Remarkable Story of the Aviation Pioneers Who Changed the World by Ian Mackersey and Miracle at Kitty Hawk: The Letters of Orville and Wilbur Wright by Orville Wright, edited by Fred C. Kelly.   These are just a few of the various titles the library has on these aviation pioneers.
However you decide to celebrate National Aviation Day remember the early pioneers of aviation who risked life and limb to pursue their dreams.
~Leah Smith