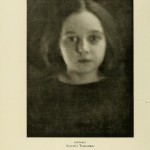 Over the last century, photography has evolved as much as, if not more than, any technology in wide-spread use. From the first experiments with light and the various chemical compounds used in creating daguerreotypes to Instagram and jpegs, photography has had more costume changes than Madonna. One of my favorite sub-collections in the Smithsonian History Art and Culture (SHAC) digital collection, housed at the Internet Archive, traces the early development, theory, and practice of fine art photography.
Platinum print: journal of personal expression published it's first issue in October of 1913.  Its mission is to:

"place before readers examples of photography as a medium of expression,  and to publish as well, the written, personal word on subjects possessing contemporary interest in varied fields…these pages are but an earnest of the pleasure we shall feel in contributing to it's gathering strength. In widened circles of active usefulness, the maintenance of its freshness shall constitute our greatest zeal."
The SHAC collection features eight volumes of Platinum Print online with articles and photography that live up to the editors' promise of genuine devotion to the art-form and the expansion of its possibilities.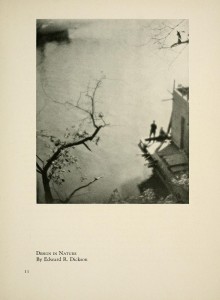 Portrait, "a magazine devoted to art-in-portraiture, also profit-in-photography and committed to a  'square deal'", was issued monthly by and for users of Cyko Art photography paper. Eleven volumes are available here.
Twelve volumes of The Photographic Art-Journal are also available. An early example, published in 1851, this series sets out to do for the "daguerreotypists", what art criticism has done for painters and sculptors: improve the quality of work because of critical review. Naturally.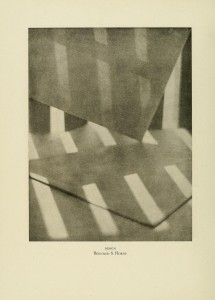 Other titles relating to the early practice and theory of photography's early years include Photo-graphic Art and The American Journal of Photography. Photo-graphic Art also covers the development of modern grahic art, this piece on typography is worth a read. 
We take the legitimacy of photography as an art form for granted now. Early photographers and serials like these can take some credit for that.
Enjoy!