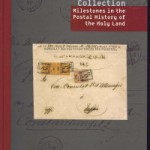 New collection items have arrived for the National Postal Museum Library and will soon be processed for checkout.  These items are new to our collection, straight off the press. They are staff donations received from authors and publishers. They might be interesting to stamp collectors and philatelists and those studying the history of the postal service of England. They are extremely valuable because only one or two libraries in the world owns them.
The Alexander Collection: Milestones in the Postal History of the Holy Land
In hardbound, 182 pages, some color. Includes Holy Land from 1854-1948. From the Zvi Alexander collection in the Tel Aviv Philatelic Museum.
Confederate States of America:
Catalog and Handbook of Stamps and Postal History
by Patricia A. Kaufmann, Francis J. Crown Jr., and Jerry S. Palazolo.
Confederate Stamp Alliance, 2012.
ISBN: 9780981889313 098188931X
Quote from Ken Lawrence: "Every serious collector of Confederate States or United States Civil War stamps and postal history should own a copy of this new catalog."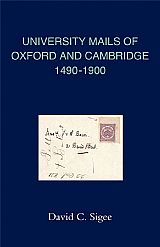 The University Mails of Oxford and Cambridge 1490 – 1900.
Early Letters, College Stamps and Victorian Security Marks
by David C.Sigee
Leicester: Matador, 2012.
ISBN: 9781780882598
From the publisher: "Starting in 1490, the book plots the development of University carrier mails to London and other major cities – with letters transported on horseback, in wagons and by mail coach. Original contracts and letters, hidden away for centuries in University and College archives are illustrated for the first time, including Royal letters signed by a range of monarchs."
Written by Baasil Wilder, Branch Librarian National Postal Museum.