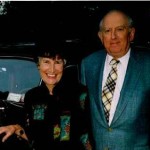 The Smithsonian Libraries has received an unrestricted donation of $1 million from Hope L. and John L Furth. This extraordinary gift builds upon the Furth's existing endowment to the Smithsonian Libraries begun in 2005, which is used to further the Smithsonian Libraries' mission and strategic initiatives.
"Libraries are my passion," said Hope Furth. "The Smithsonian Libraries represents many of the values that are most important to John and me: scholarship, education, dissemination of knowledge, collaboration. The opportunity to support the Libraries at one of the world's stellar institutions is a great joy to us both."
Hope Furth just completed a nine-year term on the Smithsonian Libraries Advisory Board.  She is the former long-time chair of the Mathematics Department at Rye Country Day School and former head of the school's Academic Affairs Committee. She is currently a Trustee and rotating chair of the White Plains Public Library, as well as a member of the Board of Trustees and treasurer of the Westchester Country Library System. Mr. Furth is a Vice Chairman and Member of Klingenstein, Fields & Co. LLC in New York. He holds the Chartered Financial Analyst (CFA) and Chartered Investment Counselor (CIC) designations, and is a Member of the CFA Institute and the New York Society of Security Analysts. He is a Trustee Emeritus of Barnard College, a Trustee and Treasurer of the Foundation for Child Development, a Trustee of Congregation Emanu-El of Westchester, a former Chairman and current board member of Blythedale Children's Hospital, and Vice Chairman and former President of the Board of The Grand Street Settlement. He also serves on the Yale Development Board and participated on the Yale Tomorrow Executive Committee of the university's recent Capital Fund Campaign.
Mr. Furth is a graduate of Yale University and served in the U.S. Army during the Korean War.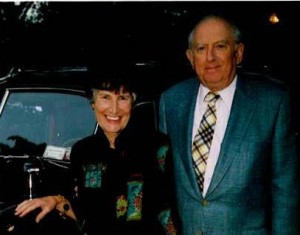 "We're grateful for this support from the Furths and the opportunity it provides the Smithsonian Libraries to better serve researchers, students, fellows, and the public," said Nancy E. Gwinn, Director of the Smithsonian Libraries. "This funding will help us explore new, creative avenues to share our vast collections and to inspire the next generation of learners."