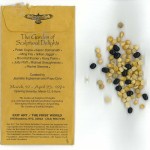 This post was contributed by Rita O'Hara, library technician at the Hirshhorn Museum and Sculpture Gallery Library.
Rejoining the staff at the Hirshhorn Museum and Sculpture Garden library in mid-January provided synchronistic help to a British PhD Student's research.  Who would have guessed that my quest to settle in to my new desk at the library would lead to the discovery of an item of intrigue? 
While sorting through some old files and clearing out forms and papers which are no longer used, I discovered a curious little lumpy manila envelope.  When I loosened the tape holding the tattered envelope flap, I found the envelope contained some small yellow and black kernels of corn.  The envelope, which is addressed to Anna Brooke at the Hirshhorn Museum, and postmarked from New York City, is an example of one of the many unusual exhibition invitations the library receives.  This particular envelope is an invitation from Exit Art for an opening reception held on March 12, 1994 for the exhibition entitled "The Garden of Sculptural Delights."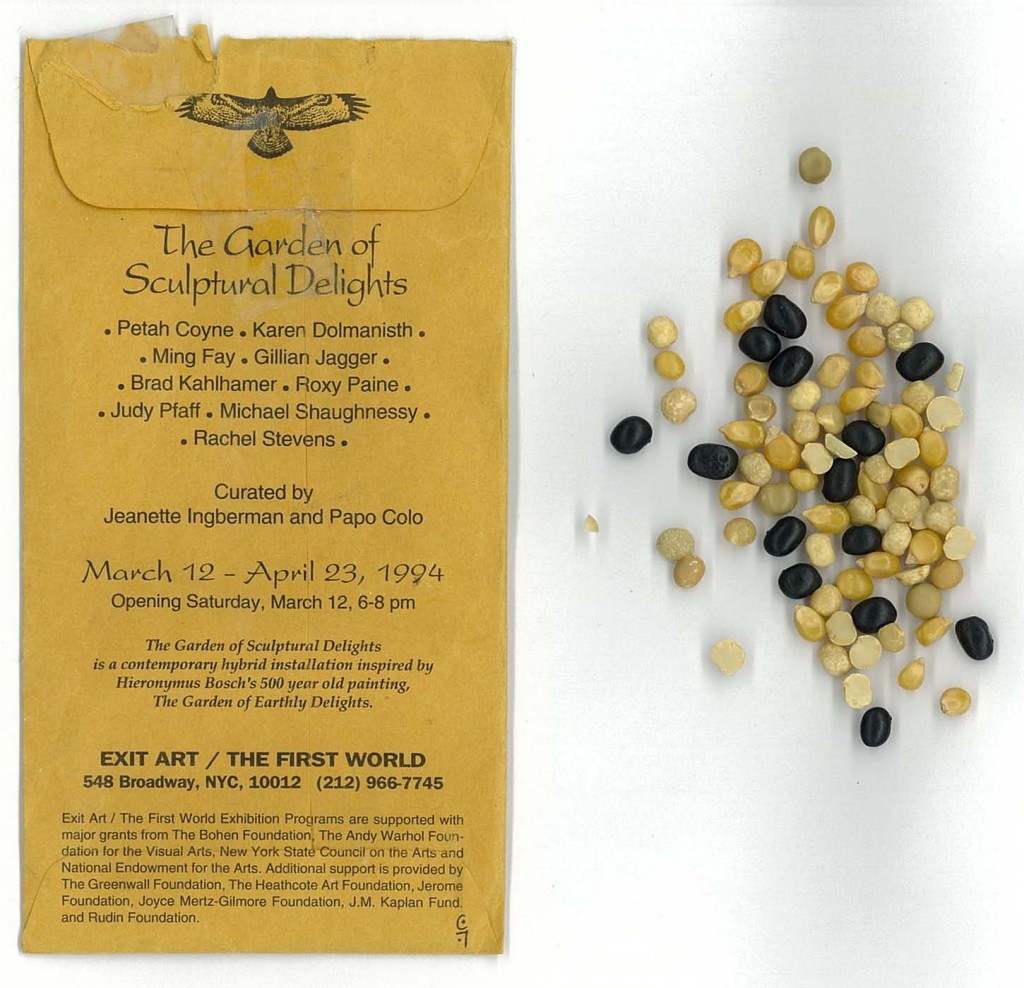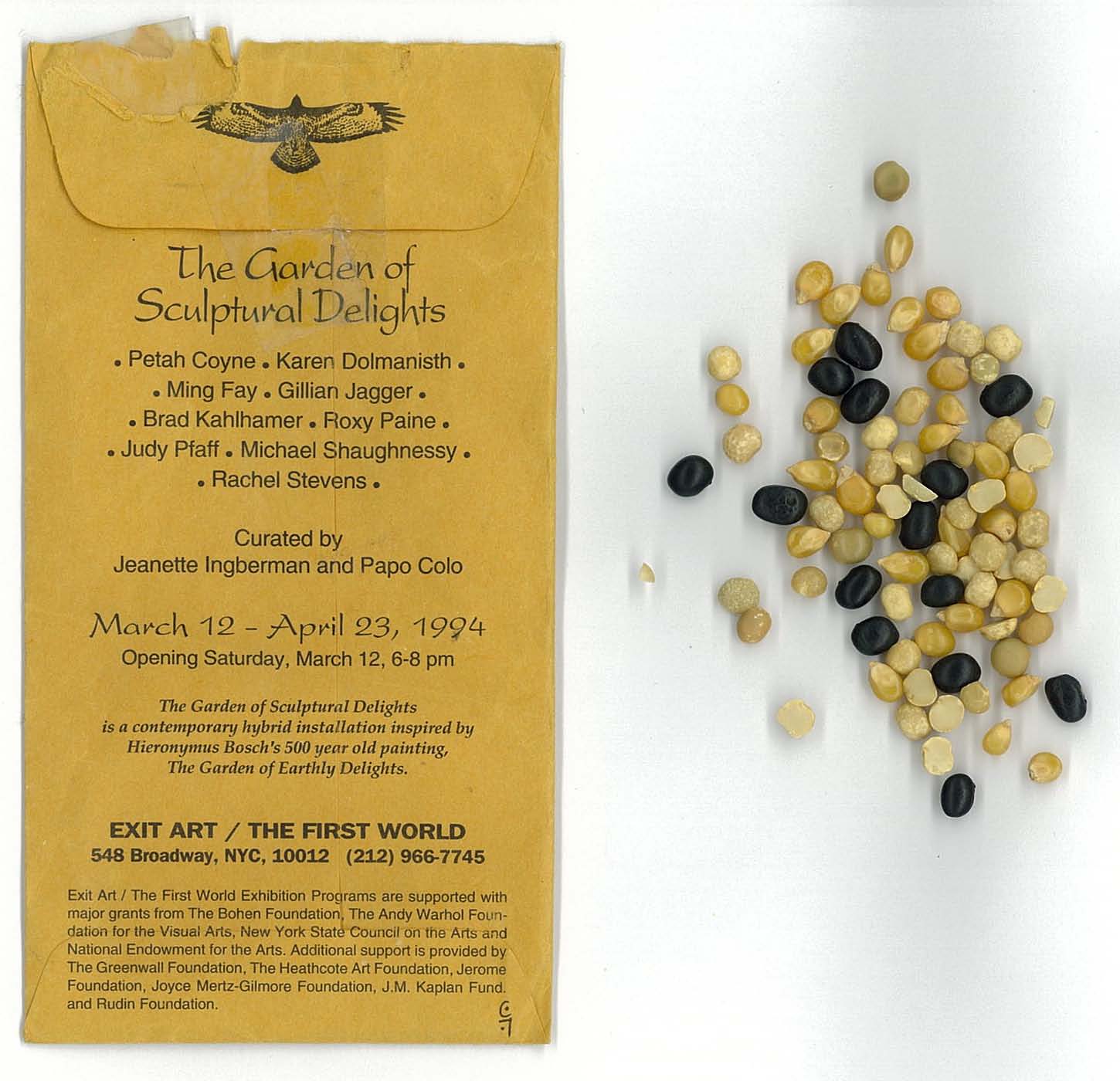 Finding this little envelope invitation was quite timely because a researcher from the United Kingdom had just been in the library that morning reviewing materials from Exit Art for his research topic.  Founded in 1982 and closed on May 31, 2012, Exit Art was a cultural center with an interdisciplinary focus that hosted performances, films and exhibitions.  As Exit Art was known for having creative invitations and flyers, I believed the discovery of this exhibition invitation might be of some interest to the researcher.  With an email address on hand, I scanned a copy of the envelope and emailed it to him.  Being very appreciative to receive this information, the PhD researcher will have a chance to see this novel exhibition invitation when he returns to the library in a few months to continue his review of the library's materials on Exit Art.
Currently, the National Gallery of Art has an exhibition of announcements and invitations entitled "In the Library: Announcements from the Vertical Files."  Visit their website for more information.  For more about invitations in the Hirshhorn Museum and Sculpture Gallery library collection, view our previous blog post here.