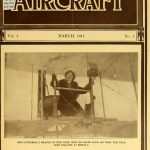 This post was contributed by Chris Cottrill, Head Librarian, National Air and Space Museum Library.
The first years of early 20th century aviation were a time of rapid technological change in aircraft design and experimental flights.  They were also years of opportunity for some women, to test the rules of polite society by learning to go aloft in these new "flying machines."  Aviation journals of the day noted that women were interested in aviation in Europe and North America and that some were piloting aircraft up into the sky. Examples of this interest can be seen in the pages of the magazine Aircraft (1910-1915), digitized by the Smithsonian Libraries.
A June 1910 article titled "Women Who Fly" tells of France's Baroness Raymonde de Laroche, who was the first woman to solo in 1909 and the first woman to earn her pilot's license in 1910.  It can certainly be suggested from the articles and images the women aviators were usually of a certain wealth and social class in the early years.  The risks of course were very real and were often fatal.  One of the most prominent American women aviators was Harriet Quimby. The May 1912 issue of Aircraft records her feat as the first woman to fly her aircraft across the English Channel.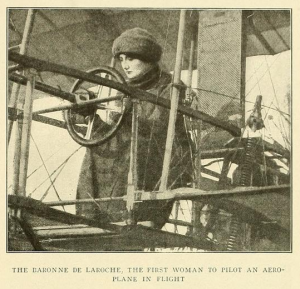 Ms. Quimby's unfortunate death during a flying demonstration in Boston in July 1912 was also reported in some depth in the August issue.  While in flight, her plane unexpectedly pitched forward and flipped over, tossing both the pilot and her passenger William Willard into Dorchester Harbor. The article's author Walter Phipps suspected the plane's lifting tail was to blame.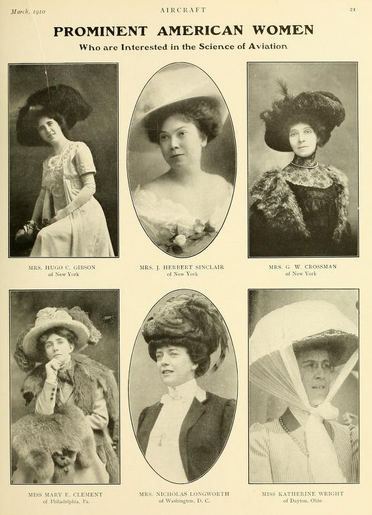 A rather unique example of a woman's contribution to early aviation is this brief news story from the March 1914 issue of a successful live demonstration of a new parachute by "Miss Tiny Broadwick, a Southern Californian aviatrice," witnessed by newspaper woman and passenger Miss Bonnie Glessner.  The parachute design was the work of American aviation pioneer Glenn Martin, who piloted the aircraft from which Miss Broadwick jumped and landed safely. It's a shame that Ms. Quimby didn't have such a piece of equipment on her final flight.
Creating access to journals like Aircraft and the fascinating stories captured within is an important part of the Smithsonian Libraries' mission.  We hope we'll be able to bring you more, so stay tuned!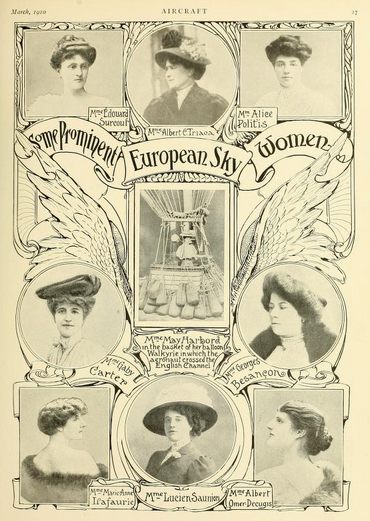 Other online aviation resources you can view and download include: Aeronautics (U.S. 1908-1915), L'Aerophile (France 1893-1910), and the Bibliography of Aeronautics (U.S. 1909-1932).
And be sure to check out these websites for more on aviatrix pioneers:
National Air & Space Museum list of women aviators and astronauts – http://airandspace.si.edu/explore-and-learn/topics/women/
Some Notable Women in Aviation History – http://www.wai.org/resources/history.cfm
Women in Aviation History – http://www.ninety-nines.org/index.cfm/women_in_aviation_history.htm