"Unlocking Taxonomic Literature II using Linked Open Data"
a free lecture featuring Joel Richard
Thursday, May 16, 2013, 12:00pm-1:00pm
S. Dillon Ripley Center, Lecture Hall, Room 3027

Using Linked Open Data, the Smithsonian Libraries is bringing the Taxonomic Literature II guide to botanical publications on the web in a searchable, shareable form. After an overview of linked data, we will show how the Smithsonian Libraries is creating Taxonomic Literature II Online on its Drupal-based digital library website.
Speaker Joel Richard is the lead Web Developer for the Smithsonian Libraries and has over eighteen years of experience in software, web development and internet technology.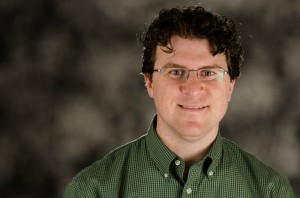 Before starting at the Libraries in 2009, Joel owned his own business doing website development and consulting for a variety of clients. When it comes to computers, Richard is a generalist with a broad and ever-growing understanding of computers and internet technology. However, he maintains an emphasis on web development, Drupal and Linked Open Data. Outside of work, he has many analog interests, including LEGO, cooking, travel, photography and philately.
This lecture will be webcast live at library.si.edu/webcasts/live. See our site for more details.