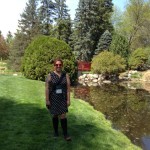 This post was written by Adriana Marroquin, intern in the Botany-Horticulture Library as well as the Biodiversity Heritage Library.
I've been an intern at the Smithsonian Botany-Horticulture library since February and am a little over halfway done with my time here. A Maryland native, I hold a Bachelors of Fine Arts in writing, literature and publishing from Emerson College, and recently earned an Masters of Library Science from the University of Maryland. Previously, I worked as a research assistant at the Harvard Forest paleoecology lab, a library assistant at the Harvard Botany Libraries, and a bibliographic data intern at the National Oceanic and Atmospheric Administration Central Library.
Working with Robin Everly and Bonnie White, I've continued to get hands-on experience with the everyday tasks of a scientific research library. I've also spent time working with floras, an important resource for botanists. However the more ambitious sets can be tricky to track. Some floras have inconsistent publishing schedules while others may be abandoned after just one or two volumes have been completed. So far, I have looked into the differences in usability of print and electronic floras, and will continue the work previous interns started on the library's current flora holdings.  In May I even had the opportunity to attend the Council on Botanical and Horticultural Libraries annual meeting, which this year was hosted by Michigan State University Libraries.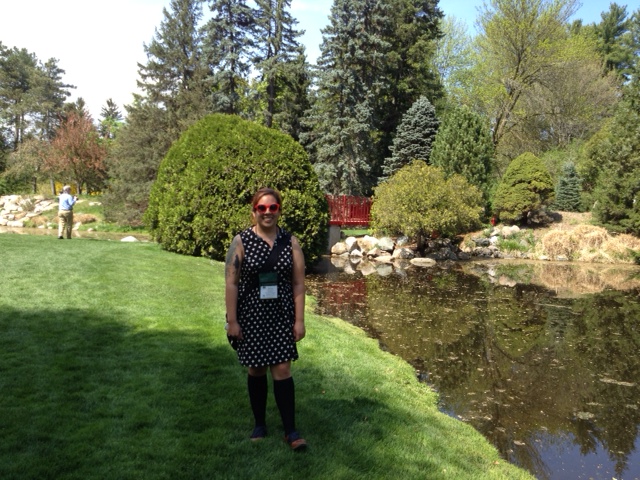 Much like the other libraries at the National Museum of Natural History, Botany-Horticulture often provides items to be digitized for the Biodiversity Heritage Library (BHL). Robin emphasized that I should take full advantage of my time here, so I jumped at the opportunity to help with the BHL's collection development and digitization process. Together with BHL's Bianca Crowley and Jackie Chapman, I've helped review user requests and find the best BHL partner to fulfill them. As a BHL user (How else will I find tattoo inspiration?) it's been great getting a peek into the inner workings of an open access resource for biodiversity heritage material. I've enjoyed it so much that, in addition to continuing my internship in the Botany-Horticulture library, this month I officially began a virtual reference internship with the BHL.
It's been a pleasure working with Robin, Bonnie, Bianca, and Jackie over the past few months. I look forward to working with them through the rest of the summer. Fingers crossed I won't get too lost in the museum's labyrinthine layout!
-Adriana Marroquin