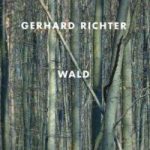 This post was written by Jaclyn Peterson. Jaclyn interned at the Hirshhorn Museum and Sculpture Garden Library this past spring, working to identify Artists' Books in the collection and making them more accessible in the library catalog.

Before I began working on a cataloging project with the Hirshhorn Museum and Sculpture Garden Library (HMSG) , I naively thought I was able to spot an artist's book out of a regular collection a mile away. In my mind, they were supposed to be visually stunning items, handcrafted with mixed media, and having book-like or "book-ish" qualities. All of the artists' books I had seen in my limited experience were flashy and intricately designed objects created in limited editions, and they seemed to be more art than book. Going through HMSG's collection and making decisions about which books to tag in the catalog as being 'Artists' Books Specimens,' I discovered a side of artists' books I had not encountered before: the artist's book in a trade book's clothing, or in other words, an artist's book that looks like a regular book.
Anne Evenhaugen gave an excellent overview of what makes a book an artist's book on the Smithsonian Libraries blog last summer. In her post she mentions Ed Ruscha. Ruscha could be coined the father of these offset printed artists' books. He first published Twentysix Gasoline Stations in 400 numbered copies in 1962. He then reprinted it in 500 unnumbered copies in 1967. Two years later, a third edition was released with 3,000 copies (see Artists' Books: a critical anthology and sourcebook. ed. Joan Lyons. Rochester: The Visual Studies Workshop Press, 1985).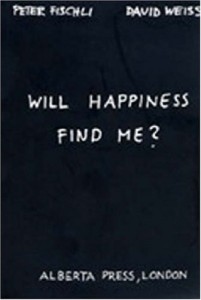 Other artists have "mass produced" their book creations in this way as well, usually publishing with small, independent companies. For the most part, the books do not call attention to themselves as artist's books until they are inspected further. From the outside, Wald by Gerhard Richter looks like it could be a novel with its dust jacket and ISBN. Inside, however, are pictures of trees interspersed with an incoherent German text relating to forestry. Peter Fischli and David Weiss's book Will Happiness Find Me? is small and looks like it could be a children's book, yet all it contains are photographs of a series of unrelated, absurd questions written on a chalkboard.
While they aren't dressed in covers made out of strange materials or given the exciting folds of a tunnel book, the same amount of care, precision, and intention from the artist went into the creation of these books, which is why we classify them as artists' books. Artist's books are generally seen as blurring the lines of what a traditional book is supposed to be, but these books seem to blur the lines of what an artist's book is supposed to be, making them all the more intriguing.