On July 2nd, the Smithsonian held its Annual Staff Picnic. Featured in one of the discussion tents was a group of our very own Smithsonian Libraries staff giving suggestions for summer reading, either books related to their work, from their collections or their own personal interests. Here are their picks!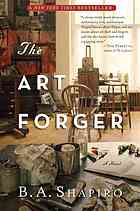 Mary Augusta Thomas, Deputy Director of the Smithsonian Libraries and moderator of the panel, suggests The Art Forger, by Barbara A. Shapiro, the tale of a painter with a talent for reproductions and a stolen Degas.
Mike Hardy, Branch Manager at the Smithsonian Libraries Research Annex  recommends any of the titles in our Cultural Heritage Library!
Katie Wagner, Book Conservator, would offer the budding book artist How to Make Books by Esther K. Smith and Non-Adhesive Bindings by Keith Smith. She also suggests that anyone interested in the practice of conservation check out the fictional (but based on true events) tale People of the Book by Geraldine Brooks.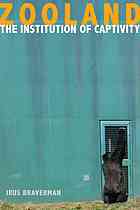 Librarian for the National Zoological Park and Smithsonian Conservation Biology Institute, Kristen Bullard, found Zooland: The Institution of Captivity by Irus Braverman (Call no. QL76.5.N7 B73 2012) to be an interesting and relevant read.
Finally, Kathryn Phillips,  Librarian at the Freer Sackler Gallery Library recommends a variety of classic Asian tales, all found in the Library's own stacks:
Readers can also check out the Freer Sackler Library's Pinterest page for more suggestions: http://pinterest.com/kphillipsd/