The Smithsonian Libraries is currently recruiting for seven fall internship projects in all areas of the Libraries. All are unique learning experiences with mentorship and guidance. They are open to grad students, recent graduates and some are open to undergrad students.
These are generally part time, unpaid positions and we are happy to work with universities to help students obtain credit. A few of the projects also have flexible timing, so if an eligible student were particularly interested in joining us in the spring that may be possible.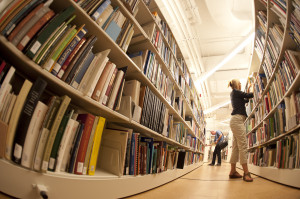 Projects include:
Interlibrary Loan
Reference review and care of special collections
Biodiversity Heritage Library marketing
Biodiversity Heritage Library copyright issues
Development
Graphic design
Botany and Horticulture Floras
Detailed information about each project may be found here: https://library.si.edu/internships
Fall internship applications close on August 30th (extended from previous deadline of August 30th). All applications must go through the Smithsonian Online Appointment System: https://solaa.si.edu.  Select Smithsonian Institution Libraries as the unit, Smithsonian Institution Libraries Internship Program as the program and then the appropriate project.
General information about our internship program can be found here: https://library.si.edu/about/internships-and-fellowships