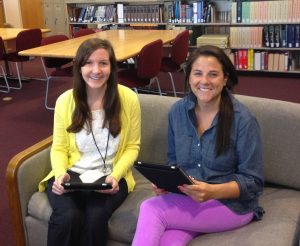 Did you know that today, August 19th, is National Aviation Day? This day, the birthday of Orville Wright, was chosen to celebrate flight.  In honor of the day, we'd like to give you a sneak peek at an exciting new project from our National Air and Space Museum Library and introduce you to the two intrepid interns making it possible. This project was generously funded by Lockheed Martin.
Kari Dalane (left): I was amazed when I read the description for this internship; it provides a unique opportunity for me to combine many of my interests and draw on several of my past experiences. I recently graduated from a Masters in Library and Information Science program at Rutgers University, where I studied digital librarianship and school librarianship. Previously, I taught both science and English. I've also come to appreciate the power primary sources can have in education. This summer, I attended the Library of Congress Summer Teacher Institute, where I learned about how primary resources can be used in schools. It's been neat to combine four things I am passionate about: digital librarianship, education, science, and primary resources.
Maggie Lisman (right): I am a recent graduate of the Bank Street College of Education where I received my M.S. Ed in Museum Education with a K-6 New York State Teaching Certificate. I have had 11 internships, taking on various roles in museum education departments. I have created Teacher Resource Guides at the Museum
of the City of New York and have taught children in the Science and Nature Program at the American Museum of Natural History. As a museum educator, one of my goals is to bridge the gap between the museum, teachers, and students in informal and formal learning settings. This internship has been the perfect opportunity for me to help give students and teachers access to the Smithsonian Library collections, bringing rare books and images to life through iTunes U, a digital platform.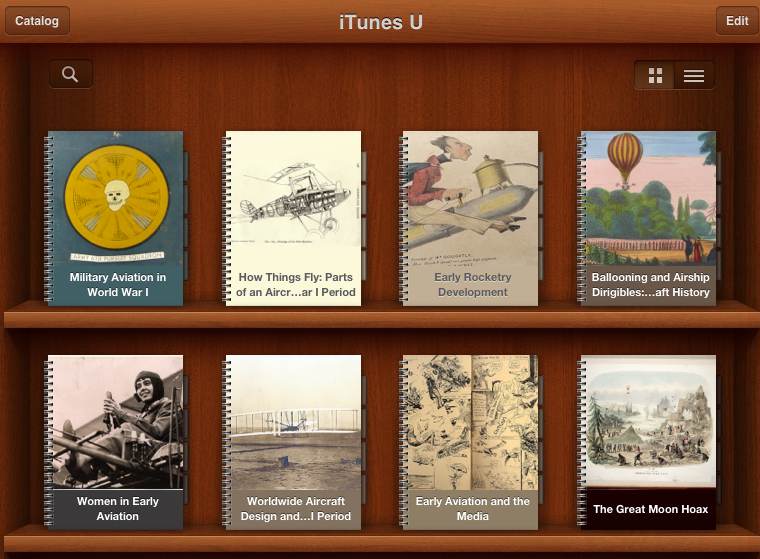 This summer, we have been working on a pilot project for the Smithsonian Libraries. We are developing iTunes U courses for students in grades 6-12 and their teachers based on the library collection at the National Air and Space Museum. We have developed eight courses focusing on different themes in early aviation and space history. The courses are: Women in Aviation, Worldwide Aircraft Design and Experimentation in the Pre-World War I Period, Ballooning and Airship Dirigibles: Lighter-than-air Aircraft History, Early Rocketry Development, The Great Moon Hoax, Early Aviation and the Media, Military Aviation in World War I, and How Things Fly: Parts of an Aircraft in the World War I Period.
For students, the courses include vocabulary and guided questions to help them process more difficult materials. For teachers, the courses include learning goals, common core standards for grades 6-12, and a guided-inquiry section that suggests how the courses and materials can be effectively used in the classroom or school library. The courses are designed to be self-paced experiences. It is up to the teacher or student to decide which parts of the course they use.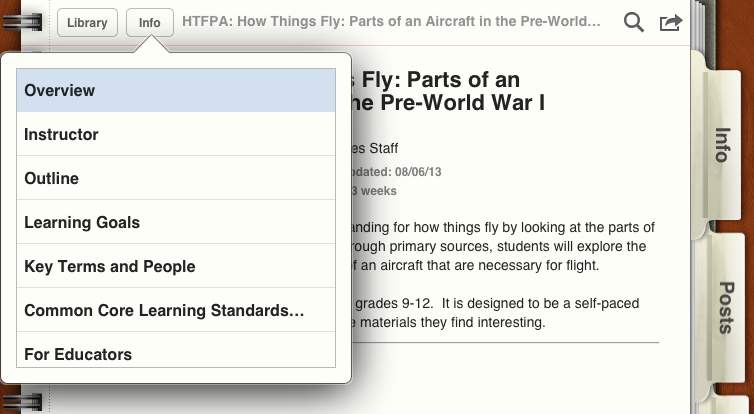 The heart of each course is built around library materials from the Galaxy of Images, the Smithsonian Libraries' collection on the Internet Archive, the Smithsonian Magazine, the Smithsonian Channel, the Air and Space Magazine, and NASA materials. These materials are divided into sections that include a short amount of text to help tell the story.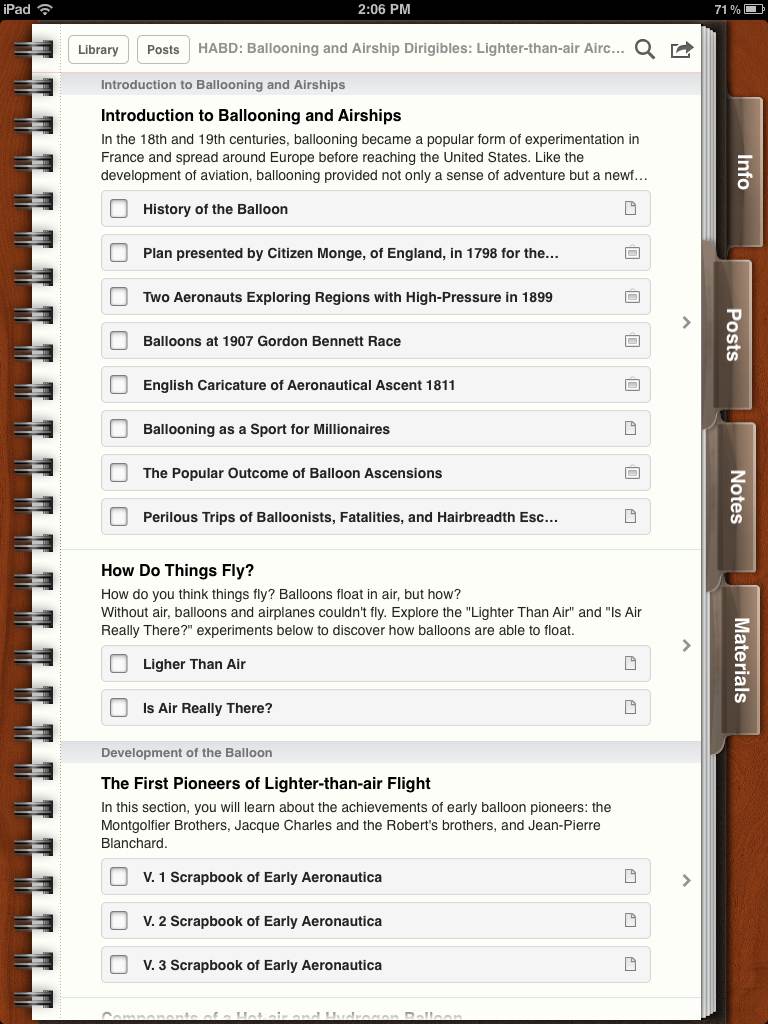 Some of the remarkable library materials we selected include three one-of-a-kind scrapbooks of early aeronautica from the late 18th and early 19th centuries (Volume 1, Volume 2, and Volume 3), children's' books such as The Rocket Book, published in 1912, and sheet music such Come Josephine in My Flying Machine.
This project has been exciting because it is brand new. We've been in uncharted territory and have faced our fair share of obstacles, but we hope the work we've done will pave the way for more courses that highlight the collections from other Smithsonian Libraries. The courses should be available in iTunesU soon! The blog will be updated with more info when they are up!