This post was written by Monique Politowski, Digital Library Technician. After yesterday's look at sleds on the blog, today we take a trip to sunny Panama!

"Snow, snow, snow, snow everywhere, piled up as high as the tops of street cars." I think we can relate to the words of the late G. Frank Lydston M.D. from p.23 of his travel book, Panama and the Sierras: A Doctor's Wander Days.  Written over one hundred years ago, Dr. Lydston's book was able to capture a timeless sentiment and fulfill every winter warrior's fantasy of escaping bitter cold by fleeing to the tropics.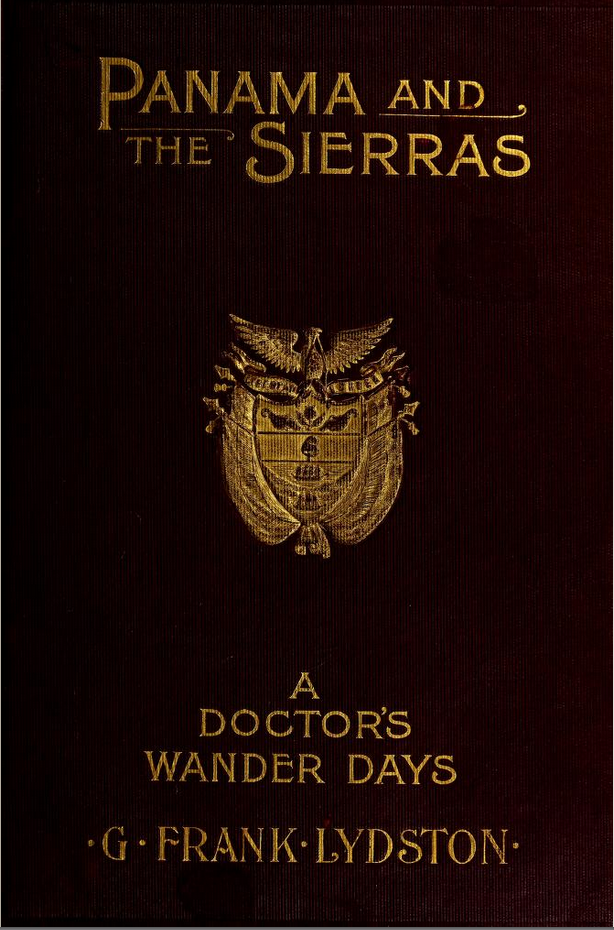 Panama and the Sierras: A Doctor's Wander Days was not written to be an average travel book with lists of places to go and reviews. Instead, Dr. Lydston wanted to document his experience for readers so that they might be able to feel:
"Breezes laden with balm and scent of spice, warm and sweet and caressing like the breath of the [person] who loves you—breezes burdened with the glow and warmth of far-off vales, lying all resplendent 'neath the mystic glimmer of the southern cross – breezes gentler than the whisper of a well-beloved child – 'breezes that waft perfumes… – breezes that cajole, thrill, soothe, captivate, aye, enslave one in a tangle of sensuous emotions " (Panama, p.27)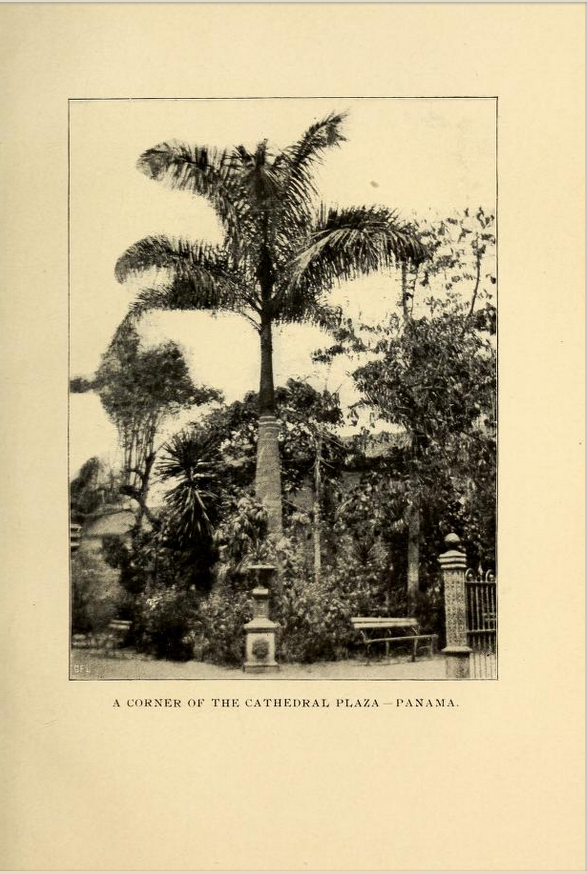 Instead of the small mountains of snow currently alongside the road, through Lydston's words it seems almost possible to see for one's self the "Palms and ferns in the wildest profusion, bananas, plantains, bamboos, cottonwoods and tall cocoanut trees…..the forest in all directions [was] illuminated by gorgeous orchids and countless other blossoms of many and varied hues…Now and again a bird of brilliant plumage flitted by, or a huge, gorgeous butterfly lazily winged his way among the flowers." (Panama, p.45)
While most of us are unable to simply pick up and travel to Panama with its ideal February weather, we may be able to thaw out imagining the environment Dr. Lydston described as "a continuous panorama of tropic beauty." (Panama, p.45)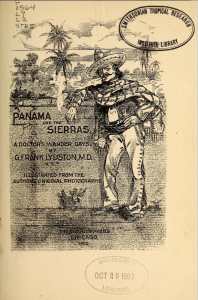 Panama and the Sierras: A Doctor's Wander Days can be found at the Smithsonian Tropical Research Institute Library in Panama.  Please see Smithsonian Libraries' book s online at the Cultural Heritage Library for more digital titles.