This post was written by Hirshhorn Museum and Sculpture Garden Library volunteer, Elena Grant.
The Hirshhorn Museum and Sculpture Garden Library is working on getting the attention of area's curators to Smithsonian Libraries' resources on Latin-American art and connecting them with the Hirshhorn Museum team.
In early February, Hirshhorn Library staff enjoyed a visit from members of an important locally-based cultural institution, the Inter-American Development Bank Cultural Center. The Center's mission is to bring the culture of Inter-American Development Bank (IDB) member countries to the rest of the world. It is best known to Washingtonians for art exhibitions, concerts, lectures, and film screenings showcasing the art of Latin America and the Caribbean. The Center also curates the IDB's 1,700-piece permanent art collection, a true hidden gem in DC, that encompasses modern and contemporary art with emphasis on the Americas and the IDB donor countries.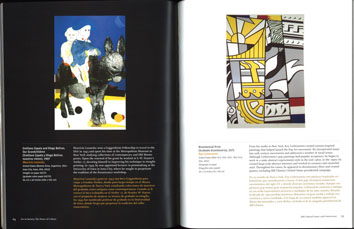 Having learned that the IDB art collection was recently recognized among the 100 top corporate art collections worldwide in the book  A Celebration of Corporate Art Programmes Worldwide by Peter Harris and Shirley Reiff Howarth, and that it joined Google Art Project , we asked IDB Cultural Center team to send us copies of the Center's exhibition catalogues to make information about this curatorial and publishing hub available to Smithsonian researchers. The IDB curators, in turn, were happy to discover Hirshhorn Library's unique resources on Latin American art which they are now tapping into for research on contemporary Brazilian artists for a forthcoming IDB exhibition.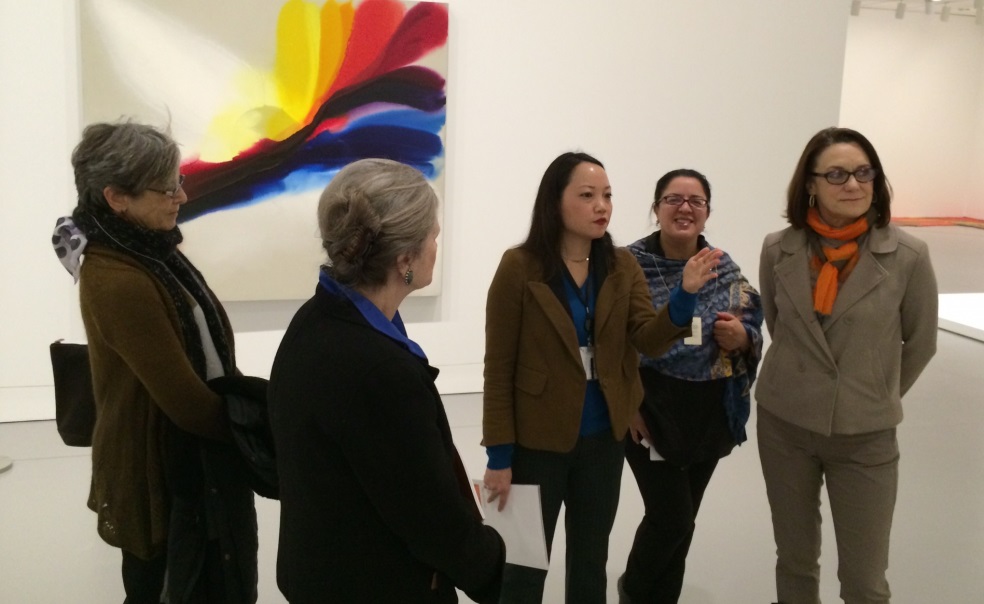 Inter-American Development Bank (IDB) visitors Elba Agusti, Coordinator, Cultural Development Program, IDB Cultural Center and, Debra Corrie, Art Collection Coordinator, IDB Cultural Center, Office of External Relations visited the Museum and the Library. Phyllis Rosenzweig, HIrshhorn Museum curator Emerita, joined us. Assistant Curator, Mika Yoshitake, gave a tour of the Gravity's Edge exhibition and the Black Box video by Jeremy Deller. On the Hirshhorn Library tour, we shared with them the Library's educational materials. We showed them some rare books, Latin-American publications and demonstrated SIL research resources. The IDB team also met Milena Kalinovska, Director of Education and Public Programs.
The next step in what promises to become a mutually enriching professional exchange, Smithsonian libraries and Hirshhorn staff will visit IDB modern office buildings housing art collection. This visit to the Hirshhorn was the group's second meeting. Our first breakfast meeting, instigated by Elena Grant, was January 27th to see the IDB gallery, discuss their programs, need for guest curators, and exchange publications. They want to raise public awareness of IDB Cultural Center exhibitions and programs.