In honor of Memorial Day, we feature this recently digitized book, Morale: the Navy's Trans-Atlantic flight.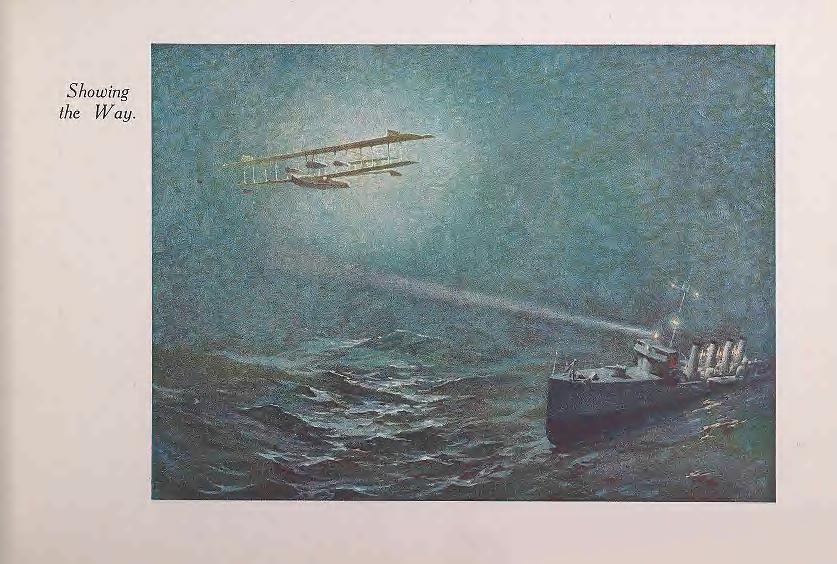 The book, from our National Air and Space Museum Library, is a brief pictorial account of the first Trans-Atlantic flight, performed by Naval aviators in May of 1919.  The sketches and paintings featured were the work of Lieut. Comdr. Henry Reuterdahl, U.S.N.R.F and Lieut. C.E. Ruttan, U.S. N.R.F, both bore witness to the adventure while accompanying the expedition.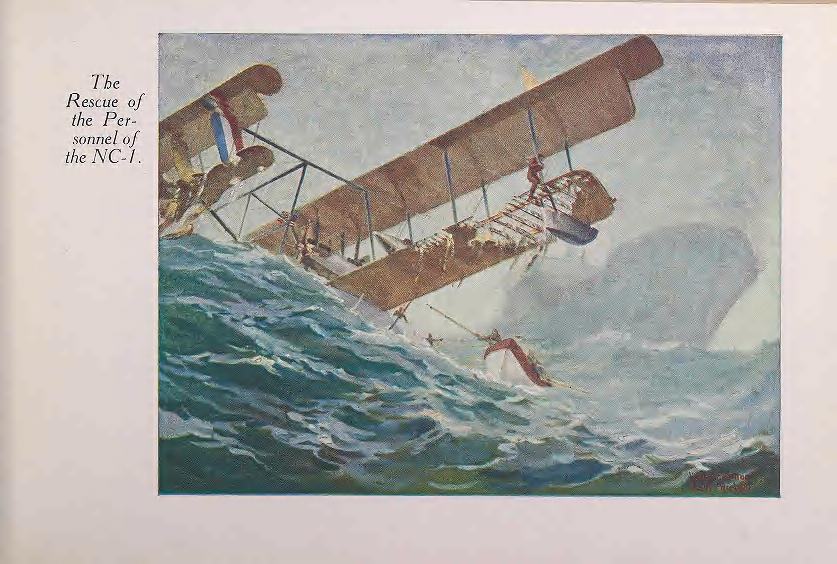 The text and illustrations describe a harrowing a tale of three Naval aircraft, the NC-1, NC-3 and NC-4, attempting to fly across the Atlantic. The NCs were flying boats developed by Curtiss Aeroplane and Motor Company. Only one aircraft made it intact – the NC-4. The NC-1 sank in deep water; the NC-3 went down as well but was taxied to shore in the Azores .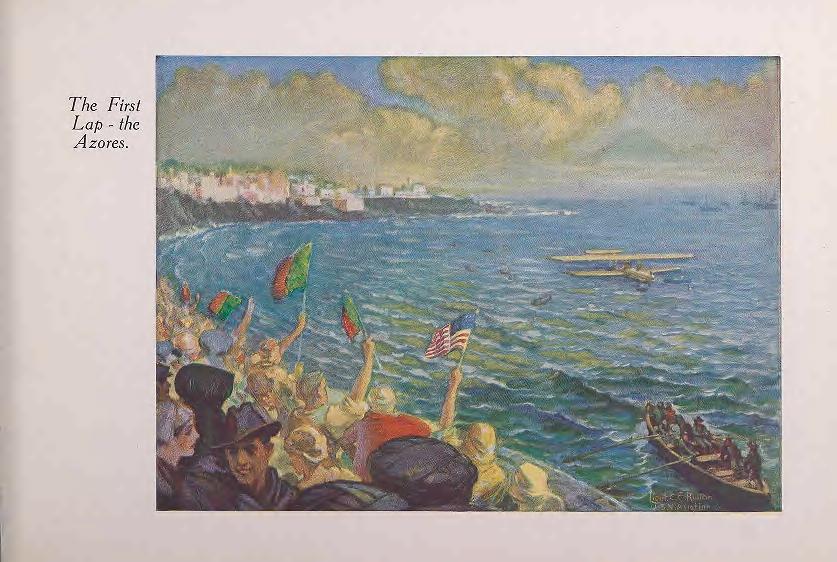 The NC-4, which made its journey from New York to Portugal in 24 days,  is held by the National Air and Space Museum, but is currently on loan to the Naval Aviation Museum in Pensacola, Florida. You can read more about this object here. You can view Morale: the Navy's Trans-Atlantic flight on the Internet Archive.