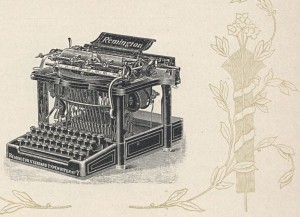 The post was written by Gil Taylor and Keri Thompson and was originally featured on our Tumblr page.
Last year, our reference team received an interesting query from a student of cultural anthropology wanting "to find out if any of the Smithsonian employees have published a work of fiction?"
Boy, and have they! In case you needed some end-of-summer reading suggestions, here is a list of fiction works by former or current Smithsonian staff compiled by Gil Taylor, NMNH Librarian.(current as of February, 2013.)
Betty Belanus (current Center for Folklife and Cultural Heritage staffer) wrote Seasonal : a novel
Walter Boyne (former director of the National Air and Space Museum) has written several novels related to…wait for it… flying and the U.S. Air Force:
The wild blue : the novel of the U.S. Air Force
Trophy for eagles
Eagles at war
Dawn over Kitty Hawk : a novel of the Wright brothers
Air Force Eagles
Roaring thunder : a novel of the jet age
Supersonic thunder : a novel of the jet age
Hypersonic thunder : a novel of the jet age
Richard Conroy (former Office of International Activities staff member) has set his novels at the Smithsonian:
Old ways in the New World : a mystery at the Smithsonian
Mr. Smithson's bones : a mystery at the Smithsonian
The India Exhibition : a mystery at the Smithsonian
Harrison Gray Dyar (former "Honorary Custodian of Lepidoptera" at the U.S. National Museum) wrote many short stories in the Bahá'í journal Reality as well as the novel Diamonds going and coming,
Elizabeth Hand (former National Air and Space Museum staff member): has written numerous works of fiction (too numerous to list here!) including mysteries, science fiction, and short stories for young adults and old adults.
Reuben Jackson (former Smithsonian Libraries and National Museum of American History staffer) is a poet and music critic who's won a Columbia Book Award for his poetry anthology Fingering the keys.

Jay Spenser (former National Air and Space Museum curator) wrote a mystery novel for kids: The sugar house mystery
Terrance Winch (formerly American Art/Portrait Gallery, and later with the National Museum of the American Indian) is a multi-talented author, poet, composer, and musician (he's played with Celtic Thunder!) who's authored several works of poetry including the award winning The great indoors : poems and several short story collections including:
Contenders : stories
Total strangers : six short prose pieces
That special place : New World Irish stories
Mary Kay Zuravleff (formerly of the Freer Gallery of Art and Arthur M. Sackler Galleries): is possibly best known for The bowl is already broken, set in an Asian Art Museum (hmmmm….) but just recently published Man alive!