It is with great sadness that we tell you of the sudden death of Sharon Layne, Library Technician in our Preservation Services Department, on December 18, 2014. Sharon was a faithful, dedicated employee of the Smithsonian for 26 years.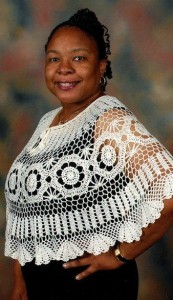 Sharon graduated in 1987 from Springarn High School in Washington, D.C., where she was a stand-out track star, recognized by the city for her talents. She furthered her education at the Robert H. Smith School of Business at the University of Maryland College Park and Prince George's Community College.
Beginning her Smithsonian Libraries career as a Library Aide, Sharon was promoted to a Library Technician position, before her most recent position as a Team Leader for the Preservation Services. She also worked for over 15 years at Prince George's Community College as a part-time Library Media Technician.
Always smiling, Sharon enjoyed dancing, playing sports, and traveling. Her brother, Larry Layne, preceded her in death. She is survived by her mother, Susie Layne; three brothers, Christopher Jr., Michael, and Louis Layne; fiancé, Willie C. Battle, and hosts of aunts, uncles, nieces, nephews, cousins, and friends.
"Sharon was a conscientious, hard-working staff member who made the workplace pleasant for all who were near," said Libraries director Nancy E. Gwinn.  She will be dearly remembered and missed by the Smithsonian Libraries staff and other colleagues from around the Institution.