Valentine's Day is a mere 24 hours away. Still in need of a gift for your sweetheart?  Consider celebrating that someone special by adopting a book in their honor or memory. Every adoption includes a physical and online bookplate. Gifts go toward acquiring and conserving our rare books, so you leave a legacy of love for generations to come.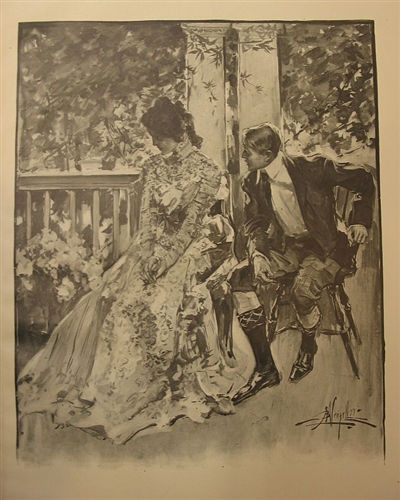 Some of our Valentine-themed adoptable options include:
Forget-me-not, or, The philipena.  A compilation of love poems published in a miniature volume still in its original beautifully decorated red binding.
Marriage: Its History and Ceremonies .  A mid-nineteenth century illustrated book about the functions and qualifications for happy marriages, backed by popular pseudo-science of the day!
The Passing Show: Drawings  The Passing Show is a collection of A. B. Wenzell's drawings depicting the interactions of the upper class, often with images of flirtation and wooing with various levels of success.
Matrimonial ladder: or Such things are,  A wonderfully illustrated and "wise" little volume about the ups and downs of marriage.
All are available until adopted. We wish you a day filled with warmth & good reading!
With love,
The Smithsonian Libraries staff