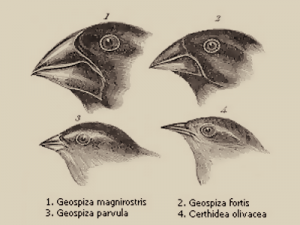 Organizations which respond to the changing needs of their clients are the ones that survive well.  Here are two examples:
Shortly after General Motors began manufacturing cars in the early 1900s it created a unit (GMAC), which loaned money to car buyers and earned interest on these loans. Although known worldwide as an industrial powerhouse, eventually GM began earning far more profit from this money-lending operation than they did from auto sales. GM eventually sold the finance unit to pay off other debts.
A second example involves a much smaller company. Readers in the Mid-Atlantic region may remember Erol's TV which started out in the 1970s repairing televisions and other electronics and later began renting video cassette players for home use. It wasn't long before Erol's began stocking VHS, Betamax and DVDs and became known primarily as a video rental store. They later sold the business to Blockbuster for $30 million. However the company continued to evolve in response to consumer demands, becoming an Internet service provider in the 1990s, competing with early ISPs like CompuServ, Prodigy and AOL.
These examples show companies responding over time to changing customer needs by developing new services (auto financing, video rental and Internet service).
Like these companies, many library service companies today are moving into different areas in response to changing customer needs.
For example, commercial abstracting and indexing services have seen little market growth in recent years and some have developed other services, including meta-discovery tools such as OneSearch currently used by the Smithsonian Libraries, and bibliographic management tools such as RefWorks and Mendeley, also in use by the Smithsonian Libraries.
Likewise, many commercial, subscription-based publishers have begun to see the market for new titles become extremely limited. I've heard publishing professionals say that few if any traditional subscription journals have been launched in the last 5 years. That's why most major commercial publishers have initiated open access (OA) journals which derive revenue primarily from author payments rather than library subscriptions. This new service requires a different business model but comes in response to market changes: flat library subscription budgets and a corresponding grassroots effort to make scholarship widely available.
Libraries have for years used subscription agents to manage the hundreds or thousands of individual titles or publisher invoices that would swamp most library staffs. With subscription journals becoming a stagnant business, some agents have experimented with other services such as managing an institution's article processing charge. As publishing support moves from subscriptions to author-payments, some of these companies feel there is a market for managing these payments on behalf of institutions. (It is worth noting however that the one company which did begin an APC management service, Swets, recently filed for bankruptcy).
Research assessment is becoming more important to administration and several traditional library service companies such as Thomson Reuters, Elsevier and EBSCO have launched services aimed not at library readers and users but at university and institutional administration. The development of services such as Converis, SciVal and EBSCO's purchase of Plum Analytics show the recognition by familiar library service providers of the changes which are happening to research libraries.
The same adaptation to user needs could be said of libraries themselves; services being offered are branching off from the traditional print collection building and reference that has defined libraries for the duration of their existence. Publishing, data management and scholarly communication consultation are a few things that research libraries have begun offering users lately.
The Smithsonian Libraries has developed new services aimed at new audiences as well. For example the Libraries supports Institutional units by archiving electronic copies and creating DOIs (digital object identifiers) for their publications. The Smithsonian Institution Scholarly Press is among the users of this service but it has expanded to include the Global Volcanism Network, the Biodiversity Heritage Library and almost any Smithsonian-published materials deposited in the Smithsonian Research Online digital repository.
As noted elsewhere, the SRO itself serves many non-traditional audiences including the offices of the Secretary and Undersecretaries among others. The Libraries is also involved in assisting with the creation and implementation of procedures to comply with the recent White House Office of Science and Technology Policy's (OSTP) mandate for public access to federally funded research.
The Libraries has also begun investigating a role in supporting data management for scholars. Libraries staff have been working with scientists at the Natural History museum and at the Smithsonian Environmental Research Center to see how library skills can be incorporated into the growing desire for long term preservation of data resulting from scholarly research.
The Smithsonian Libraries has begun offering non-traditional services in recent years and it will likely continue this trend as needs of the Institution change.