Many books within the various general collections of the Smithsonian Libraries arrive at the Book Conservation Lab in need of similar treatment. Though the several collections in the Natural History Museum Libraries are largely filled with science related items, some reveal aspects of the natural world through artistic and literary presentations.
Recently, a book of this type, entitled The Poetry of Nature, selected and illustrated by Harrison Weir and published in 1868, required some attention. As it was in a very typical state of disrepair, it allowed an opportunity to outline a standard treatment process. This book contains a selection of black and white illustrations accompanied by related poems.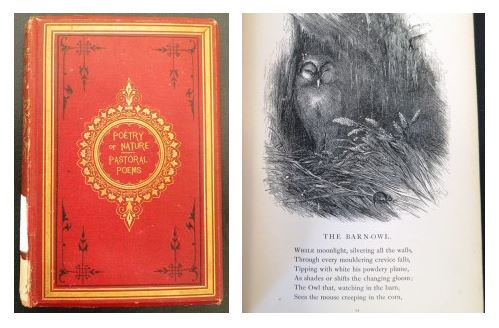 The covers were detached and there were some areas of loss at the head and tail of the spine piece. Additionally, the original paper used to line the spine had become brittle and was starting to flake off.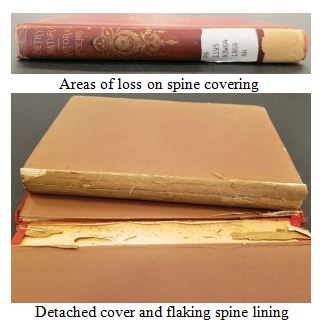 In order to create clean surfaces that would allow the book to be put back together, the spine was carefully cleaned and the acidic pastedowns on the boards were scraped away.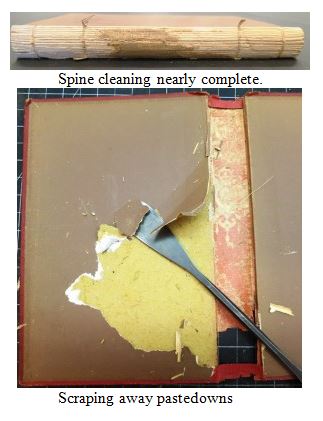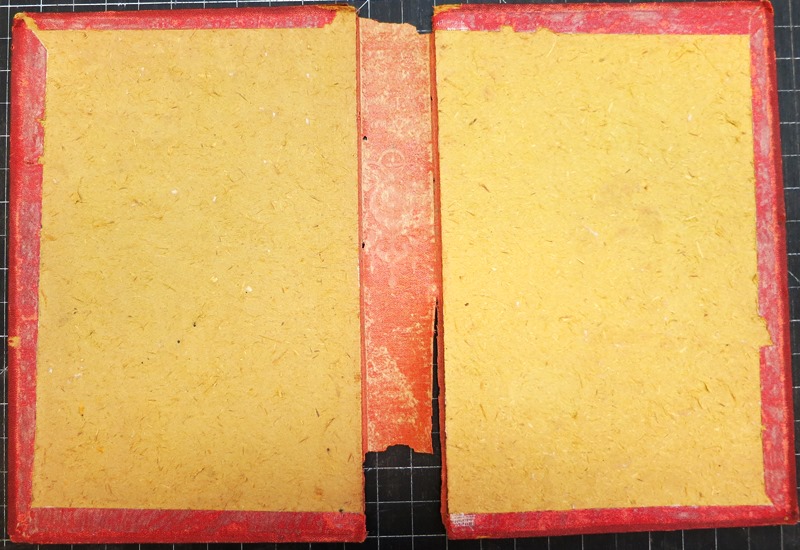 Next, to fill in the areas of loss and stabilize the spine piece, a scrap of airplane linen was toned with acrylic paint to closely match the original red cloth.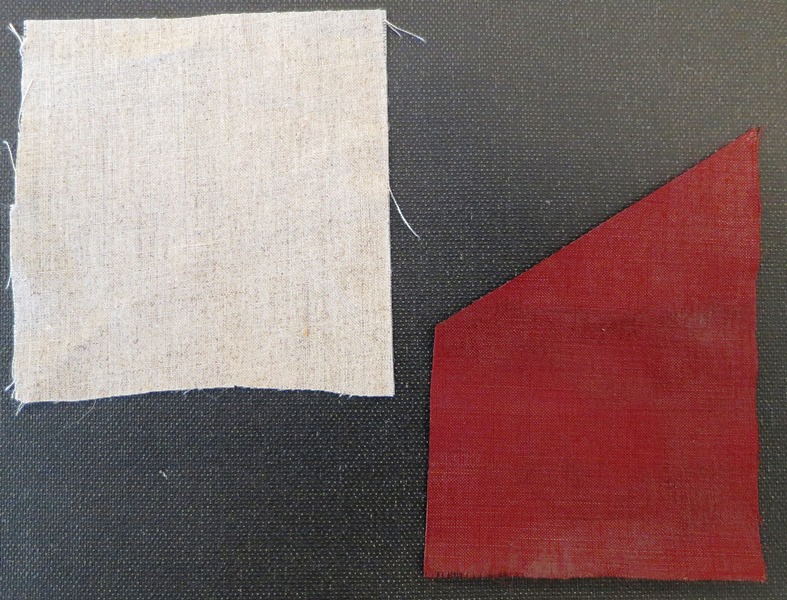 Using Polyvinyl Acetate (PVA) as an adhesive, trimmed pieces of the toned linen were glued around the damaged areas. The spine piece was then strengthened with a thin lining of Sekishu paper followed by a sturdy Mohawk Superfine Cover Weight paper.

Meanwhile, new endsheets were cut and sewn to the text block. Next, the spine was re-backed with an initial layer of Sekishu paper adhered with Zen-Shofu (Wheat Starch Paste) and then starched linen followed by plain acid free paper, both adhered with PVA.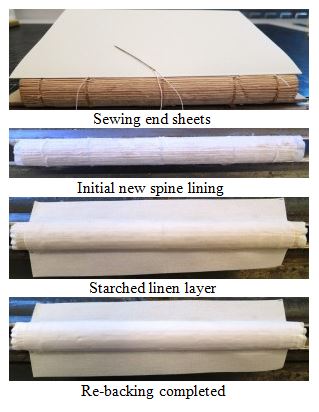 Once the book was re-backed and the adhesives had completely dried, the new end sheets were trimmed to the dimensions of the text block and, using PVA, the re-backed text block was glued into the repaired case.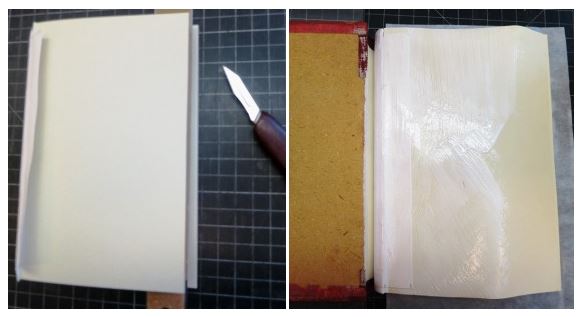 At last, the finished book was placed into a press to dry for several hours. Its next stop will be the Natural History Museum Main Library where it will be shelved and available for all to enjoy.