Are you dreaming of warmer weather? Thinking of summer vacation? Well, imagine living in the year 1897 and the time has come to choose your next vacation. Will it be a summer resort in the US or a trip across the Atlantic?
This Anchor Line trade catalog, Anchor Line of United States Mail Steamships, describes some of the tours available in 1897. Henderson Brothers, located in New York and Chicago, were the General Agents. The first few tours described in this catalog began in Ireland.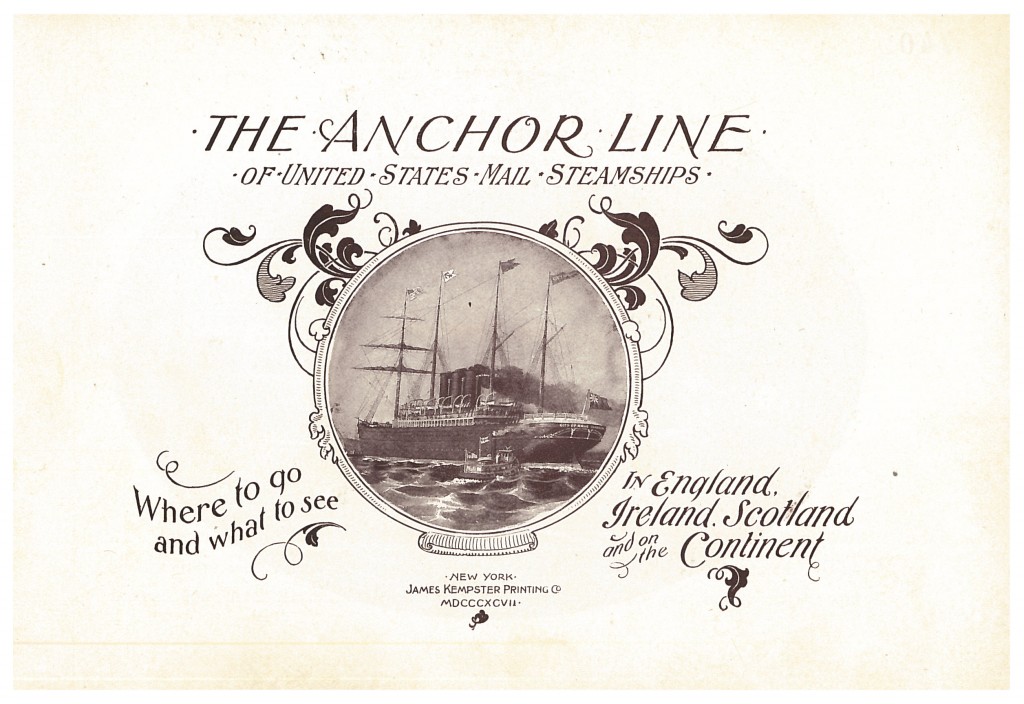 Departing from New York, passengers sailed across the Atlantic Ocean aboard an Anchor Line steamship. First Cabin passenger accommodations included Dining Saloons and a Music Hall as well as a "Select Library, including all the latest Guide Books of European travel."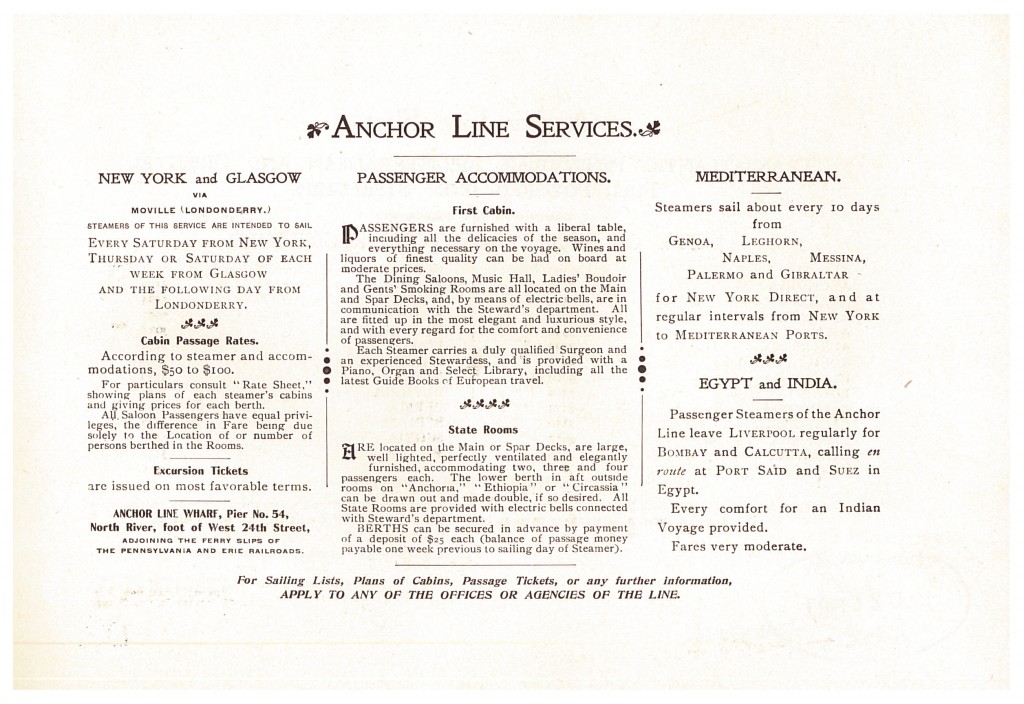 Arriving at Loch Foyle (Moville), passengers bound for Ireland transferred to a steamboat and continued their journey on to Londonderry. Several tours began in Londonderry.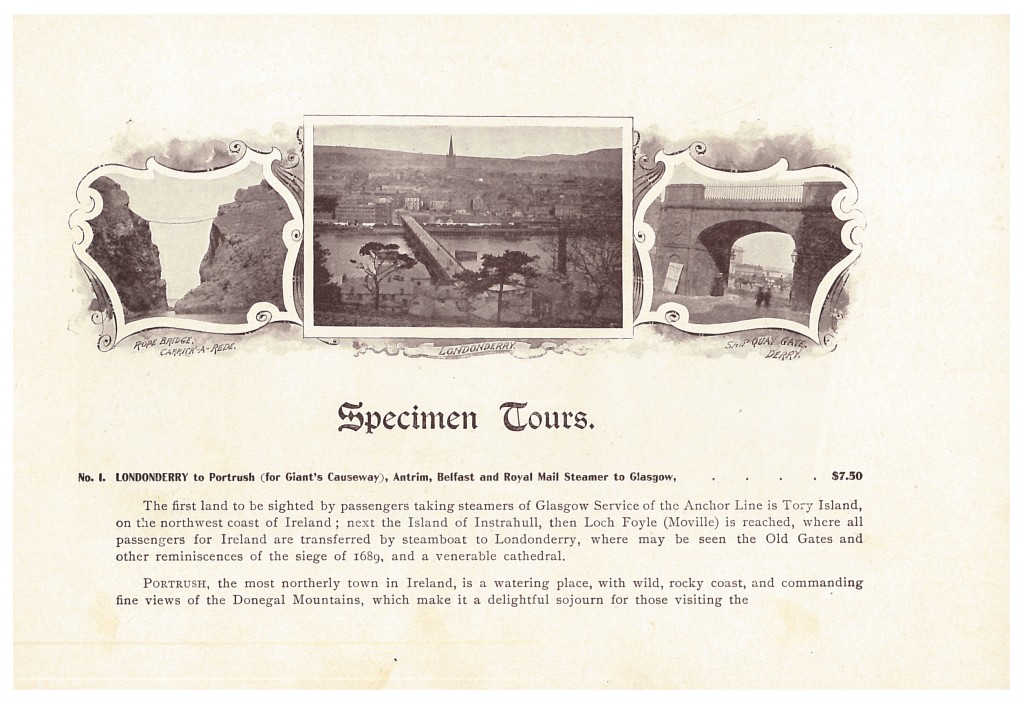 One of these was Speicmen Tour No. 2. The full itinerary read, "Londonderry to Portrush (for Giant's Causeway), Belfast, Dundalk, Dublin, Killarney, Kenmare, Glengariff, Bantry Bay. Jaunting cars across the mountains of Kerry to Drimoleague, Cork, Queenstown ; return to Dublin, North Wall, Holyhead, Chester, Kenilworth, Warwick, Leamington (for Stratford $1.00 extra), London, Edinburgh, Glasgow."
Just a few of the tour highlights included Portrush with its "commanding fine views of the Donegal Mountains" and Giant's Causeway consisting "of nearly one-fifth of a mile (1,000 feet) of upright basaltic columns, varied in shape (as to the number of sides to each crystal), some being pentagon, others hexagon, square or triangular, but all perfectly fitted to each other."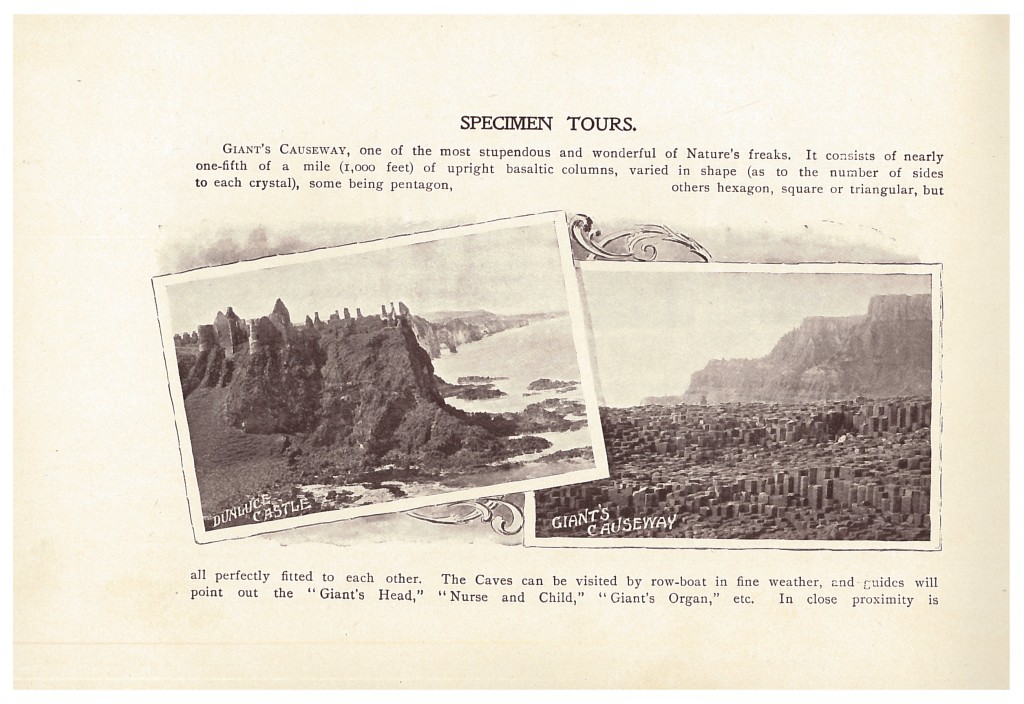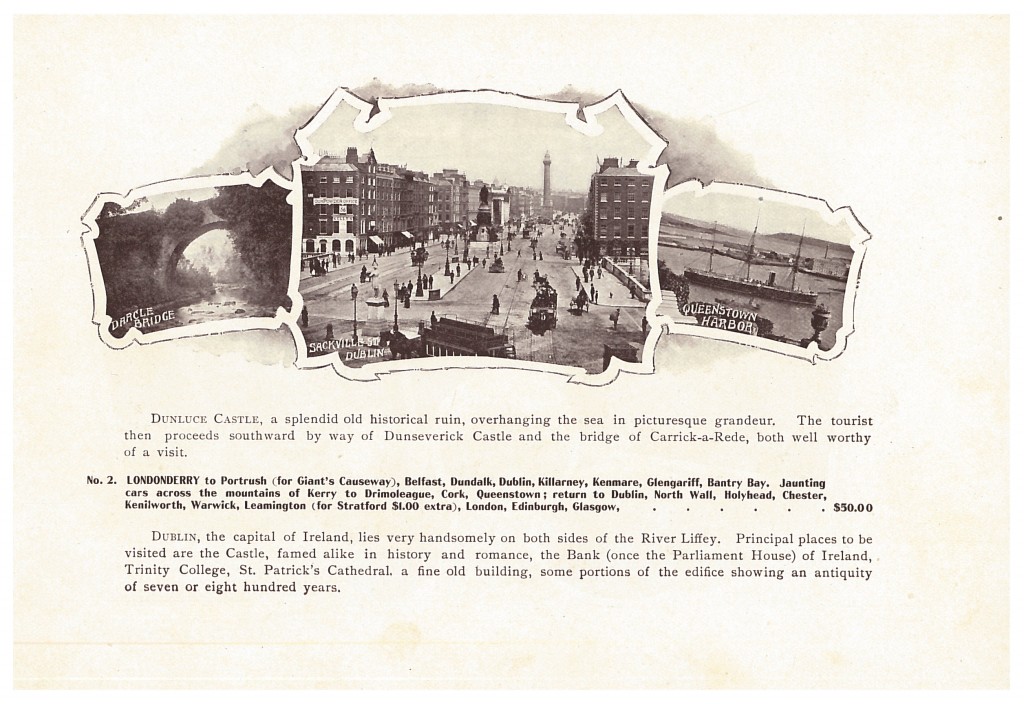 After stops in other cities, including Dublin, the tour continued on to Killarney. Besides the beautiful view of the Lakes of Killarney, the highlight was a trip by jaunting car "from the hotel to Kate Kearney's Cottage and entrance to Gap of Dunlow, thence by Kerry ponies through the Gap by Serpent Lake to head of Upper Lake, thence by boat via "Meeting of the Waters" and "Eagle's Nest," to the Old Weir Bridge, and back to hotel by way of Glena Bay and Cottage."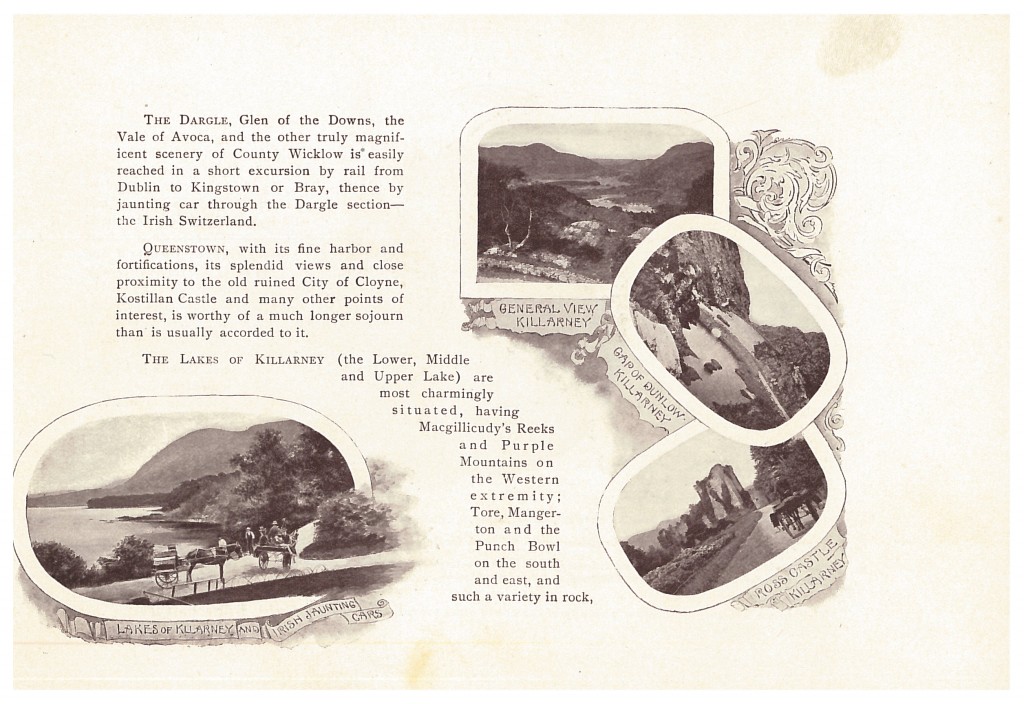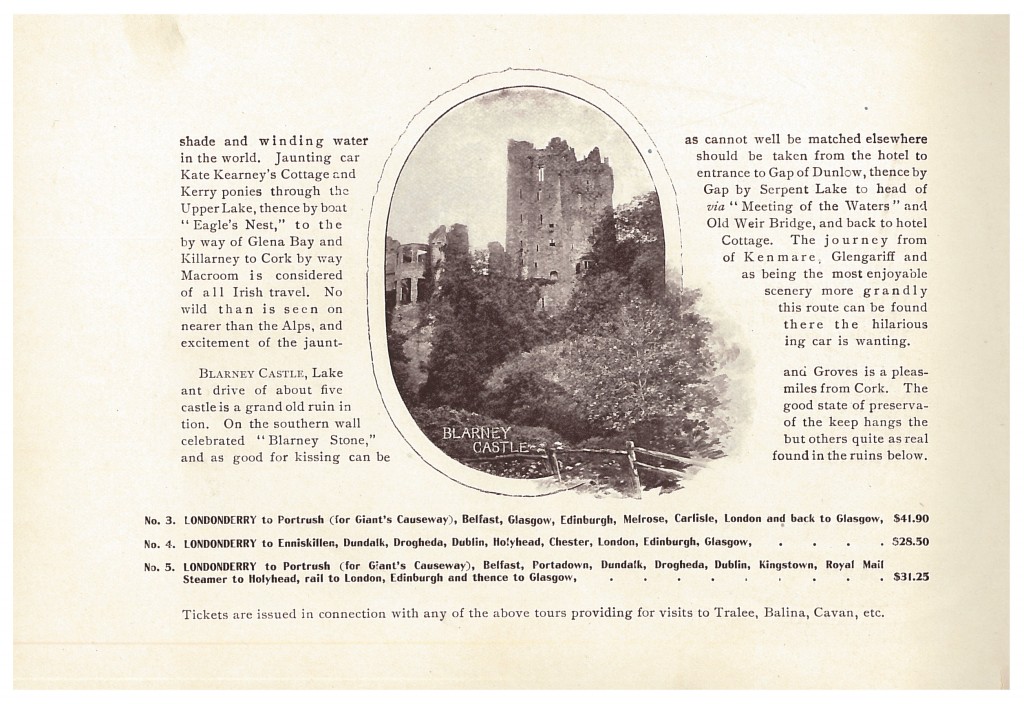 The tour itinerary also included a stop in Cork. Once in Cork, Blarney Castle was a "pleasant drive of about five miles." Travelers had the opportunity to visit the Castle where "on the southern wall of the keep hangs the celebrated "Blarney Stone," but others quite as real and as good for kissing can be found in the ruins below."
These are just a few highlights form the Irish portion of the tour described in this 1897 Anchor Line trade catalog. After Ireland, the group continued on to England and Scotland.
Anchor Line of United States Mail Steamships is located in the Trade Literature Collection at the National Museum of American History Library.