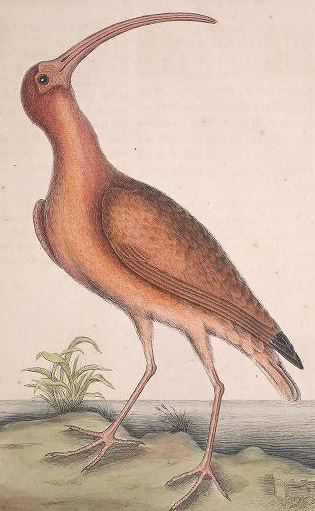 Before John James Audubon, Englishman and naturalist Mark Catesby (1682-1749) was documenting the natural world.  His etchings of flora and fauna in the "new world"  of America are treasured by many.
The Smithsonian Libraries is pleased to host the launch of The Catesby Trust's book tour for  The Curious Mr. Catesby: a "truly ingenious" naturalist explores new worlds, with speakers Dr. Charles Nelson, David E. Elliot  and our own Curator of Natural History Rare Books, Leslie K. Overstreet. Learn more with a question and answer panel and explore this new publication, which includes facsimiles of Catesby's original watercolors. We invite you to join us for this interesting and unique experience.
Tuesday, April 14th, 2015 at  5:30pm
National Museum of Natural History, (10th St and Constitution Ave, NW)
Baird Auditorium, Ground Floor
This event is free and open to the public!
The book tour launches here at the Smithsonian Libraries and continues to ten other cities in the United States and United Kingdom. Stay tuned for a complete list of tour dates to find an event near you. Even if you can't attend a book lecture in person, readers from around the world can view a digitized copy  of Catesby's original publication of The natural history of Carolina, Florida and the Bahama Islands by way of the Biodiversity Heritage Library.  The digitized version features 220 full-page illustrations in two folio volumes.
For more information about the book launch event, including speaker bios, please see our events page.
This post was compiled by Anna Gault, Alternative Spring Break student from the University of Kentucky.