This post was written by Reiko Yoshimura, head librarian of the Freer Gallery of Art and Arthur M. Sackler Gallery Library.
As a result of the development of Japonisme in the 1860s, Japanese art and crafts became increasingly popular, especially in Europe. Following the Meiji Restoration (1868), the Japanese government began exhibiting a vast amount of art and craft objects in world expositions, namely, World's Columbian Exposition (1893) and Paris expositions (1867, 1889, 1900), which led to actively promoting domestic craft production.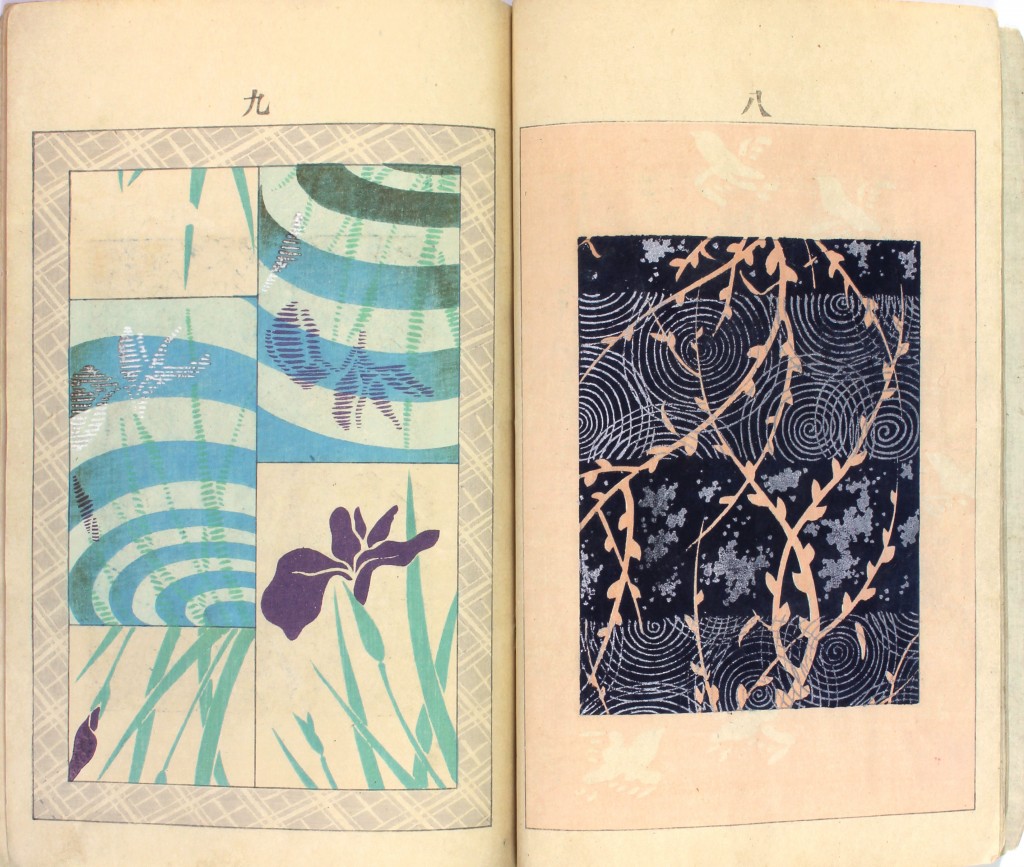 Bijutsukai, a periodical published 1896-1911, in 65 volumes, intended to provide novel and exciting designs for textile artists, potters, and other craft makers; this in response to domestic demand as well as increasing export needs.  Bijutsukai and a few other similar publications played a pioneering role in the craft design movement during the Meiji period (1868-1912).  Each issue of Bijutsukai was wood-block printed, luxuriously, in vibrant color, on fine paper.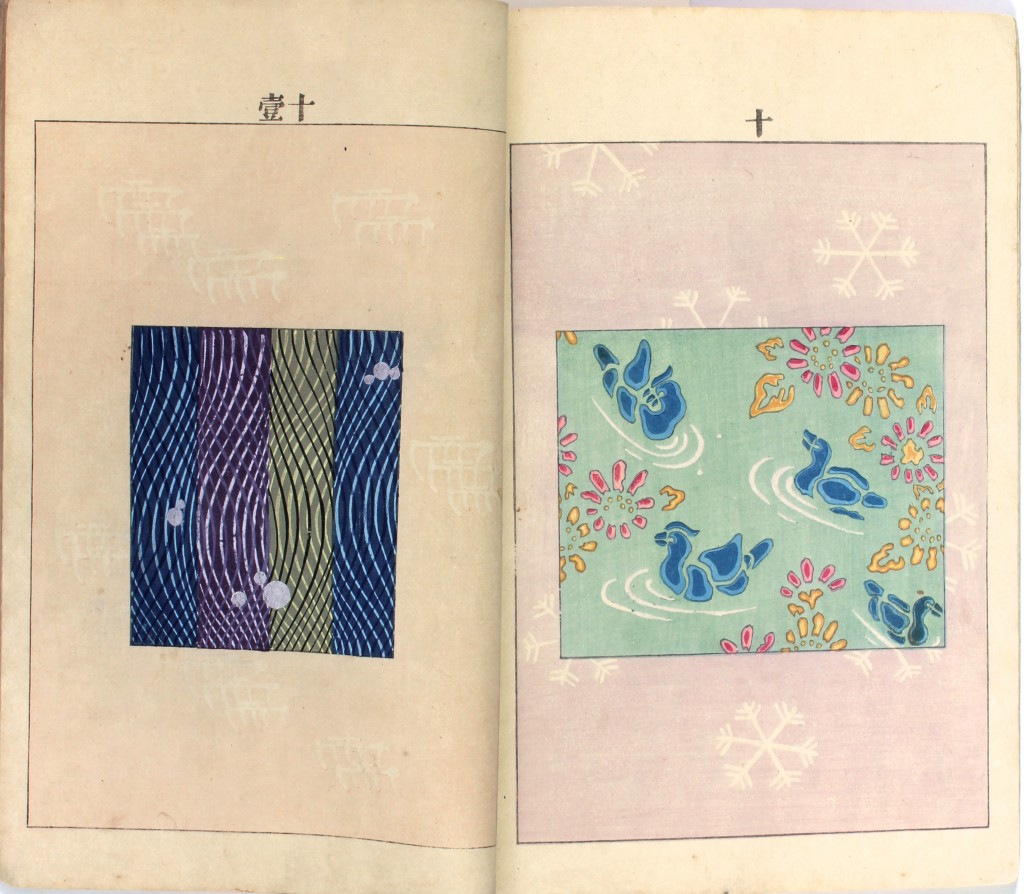 Contributors to designs included in the journal were well-known painters such as Kamisaka Sekka (1866-1942), Asai Chū (1856-1907) and Kishi Kōkei (1839-1922).  Beginning with volume 33, Bijutsukai sponsored a design contest, publishing winning designs, thereby encouraging young rising artists and contributing to a birth of new occupation, "design artist."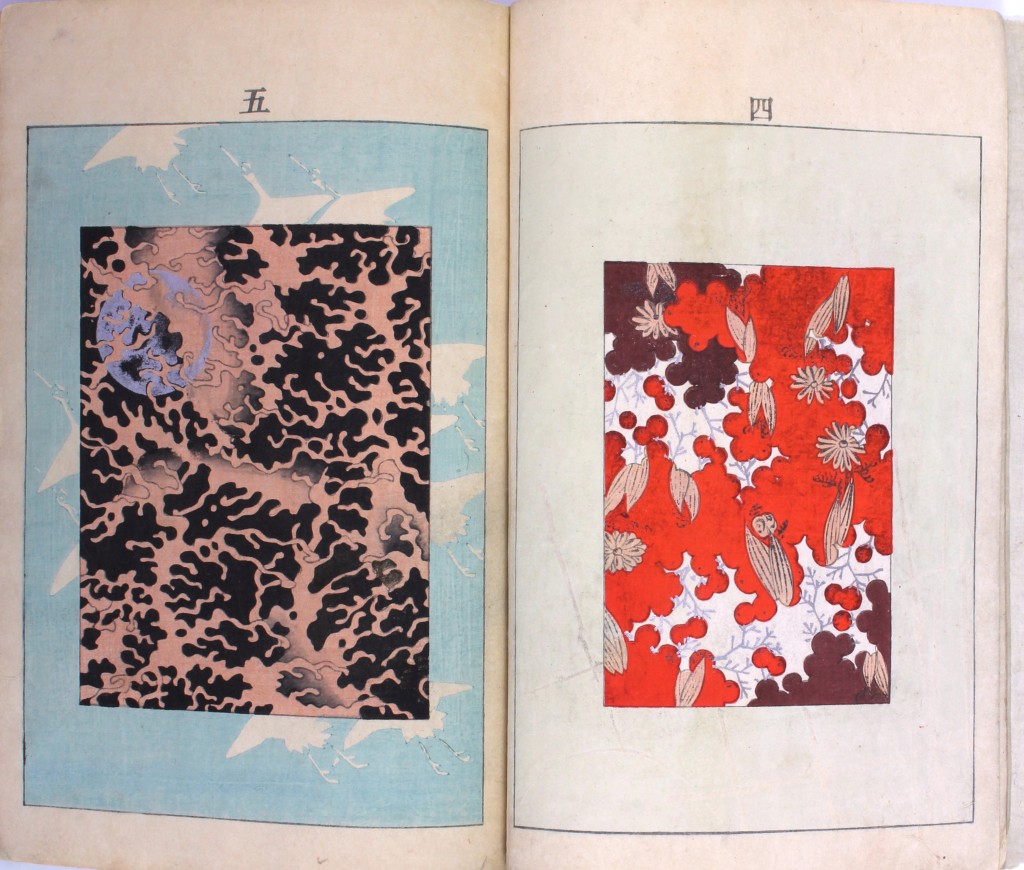 The publisher was Yamada Geisōdō, a commercial art book publisher in the Kyoto area, established in 1891 and continuing through today with traditional wood-block printing.  They have reprinted numerous illustrated books from the Edo period (1600-1868).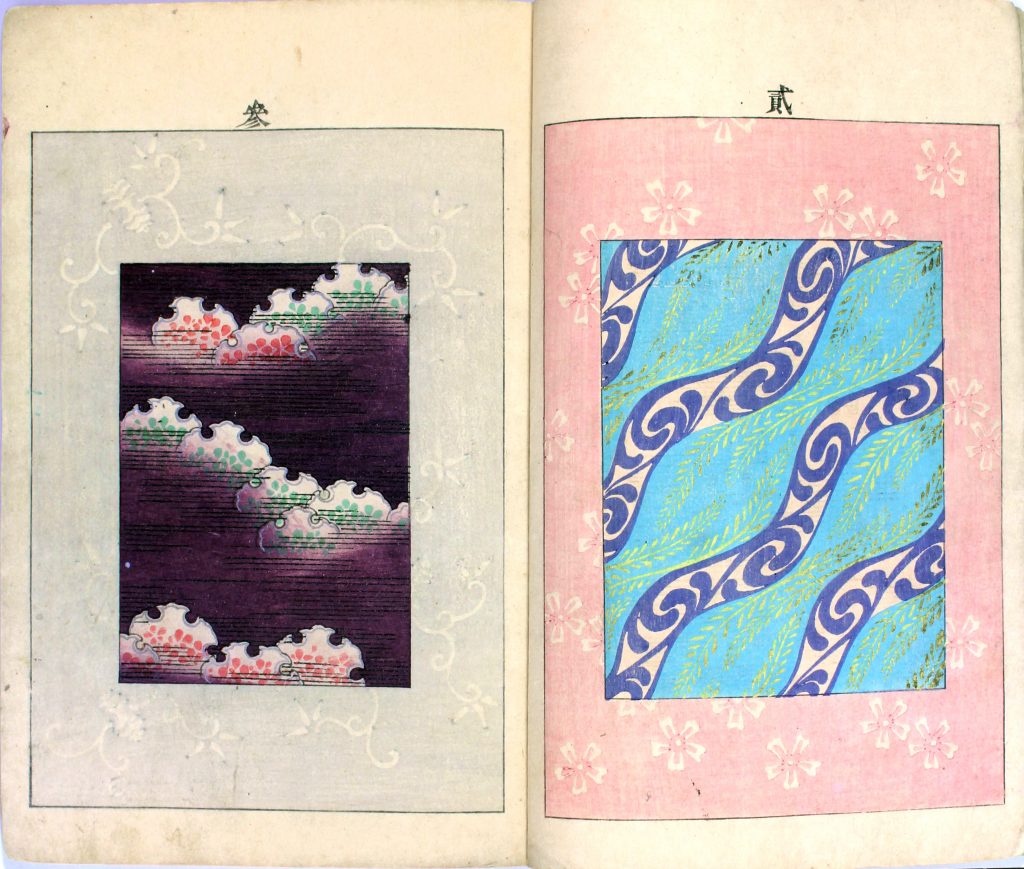 We hope you enjoy these beautiful selections from Bijutsukai. For more lovely Japanese pattern inspiration, check out our digitized volumes of Shin-bijutsukai in our Digital Library.