There are only a few days left in National Bike Month but we couldn't let May pass without sharing a few of the fabulous bicycle-related resources available from the Smithsonian Libraries. National Bike Month, established in 1956, is sponsored by the League of American Bicyclists. It promotes the benefits of bicycling and encourages more folks across the country to give it a try.
And we are big fans of bikes here at the Smithsonian Libraries. In fact, we've digitized over a hundred titles related to bicycles! These items are available in their entirety in our Digital Library.  One of our favorites is The Wheel: a journal of cycling and recreation from the 1880's.
The Wheel was a national journal, sold at the subscription rate of a $1 a year, which documented advancements in bicycle technology, updated bike styles and related news (including new legislation to secure "road rights" for bicyclists). It is also chock full of contemporary advertising, including a promotion for this "Cunard" tandem bike: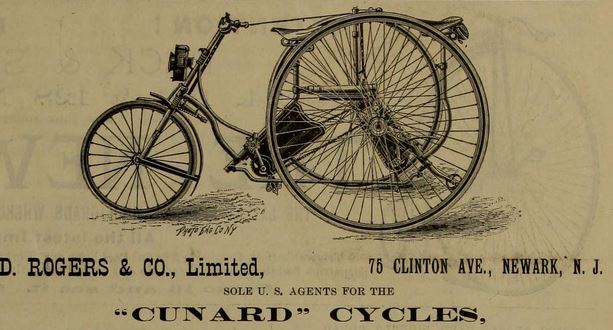 And the Victor bicycle: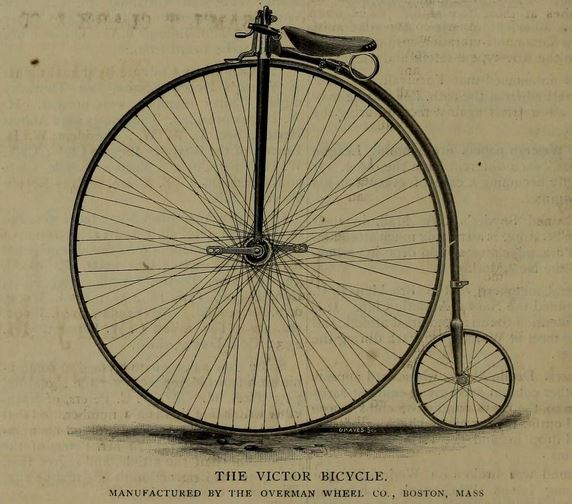 In addition to bicycling books and journals, the Libraries is home to a number of pieces of trade literature from notable nineteenth century bicycle manufacturers, such as Columbia and Sylph.  Many of these are available in the "Bicycles" section of our Galaxy of Images. These advertising pieces contain fabulous imagery, including this 1895 catalog cover from Kenwood:
Although these resources are certainly fun to look, they also contain valuable historic information. Bike collectors use them to understand more about the makes and models in their collections.  Historians find valuable information about the growth of cycling culture in the U.S. and advances in bike technology.
We hope you enjoy National Bike Month, whether by tandem, trike or traditional two-wheeled variety!