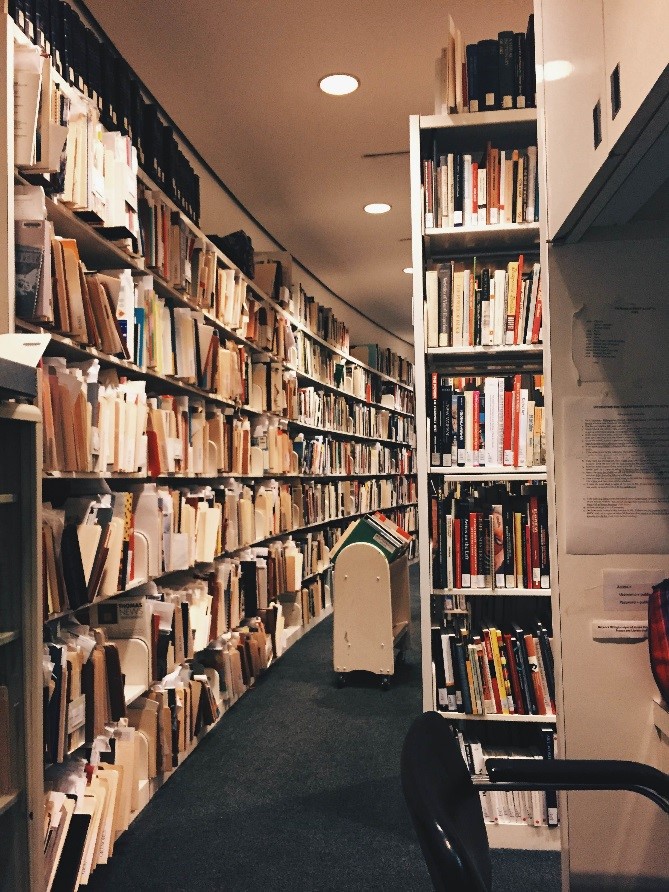 This post was written by Lily Zhang, a senior at Langley High School.

I had no idea how real senioritis was until I caught it. Worse than the common cold, the dreaded senioritis hinders motivation with distracting visions of prom, parties, and graduation. But at Langley High in McLean, we are provided with a novel cure: no school. While other seniors in surrounding high schools continue to attend school in May, Langley seniors have the opportunity to "leap" outside school walls and participate in a 10-day internship of our choosing. The Langley Leap program gives us a chance to explore possible areas of interest beyond classroom lectures and tests, an opportunity I believe to be irreplaceable and essential to the overall high school experience.
I have always loved art so I naturally chose to contact the Hirshhorn Museum and Sculpture Garden Library. But even more than my love for art stood a sense of doubt and misunderstanding for it. Often times I would find myself nodding and thinking, "Well, this is interesting," without an actual sense of knowledge or true appreciation. Art, especially contemporary art, simply stood as something "amusing" and fun to look at. Through an internship at the Hirshhorn Library, I hoped to learn not only about how the museum operates behind the scenes, but also how to see art in a different, more insightful way.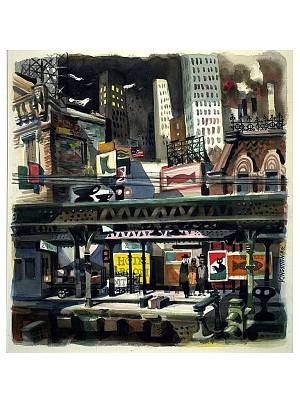 Being a two-week intern, I could only learn the basics of the daily routine in the 4th floor library. I began by sorting through artist files, checking to see whether the online database matches up with the physical state of the files. This process helped familiarize me with many artists and works. I particularly liked "Station Platform" by Dong Kingman and "The Letter Box" by George Tooker. I also learned how to shelve books according to the Library of Congress system, a skill I will probably need for academic research in the future. I personally love doing it (and especially when the book goes on a high shelf because then I get to use the ladder) and am glad to learn how to do so before entering college.
In between filing and shelving, I do many little, miscellaneous tasks here and there. I go from looking up artists and titles on the Smithsonian catalog to typing up labels on the typewriter (which I think is so much harder to use than a computer). Although the tasks all seem relatively small, I found that there is always something new and different to do every day.
While I did not work directly with the art itself, being in the library exposed me to an environment that constantly nurtures a love and appreciation for it. After walking around the museum during my lunch breaks and talking with all of the kind staff here at the Hirshhorn, I realized that art is something that is supposed to be unpredictable. Working alongside the art does not necessarily mean you have to fully understand it. Being skeptical and learning to find out more is what makes the library and all of the jobs here in the Hirshhorn exciting and worthwhile.
–Lily Zhang