Summer has just arrived and the heat is starting to turn up, making it the perfect time for ice cream. Imagine yourself in 1904. You just met some friends for ice cream at a soda fountain. What would you have seen? Ice cream and drinks, of course. But what about the dishes, furniture, and even the tools to make some of those treats?
For a glimpse into the past, take a look at this American Soda Fountain Co. trade catalog titled New Catalog of Cold Soda Requisites. The catalog begins by describing how artistic presentation is just as important as the taste of the food.
"The syrup is the soul of the soda water. The surroundings amid which it is offered for sale are the atoms which go to make up its physical body. The Tumblers, Holders, Spoons, Fruit Bowls, Shakers, Straw Vases, Ice Cream Cabinets, etc., etc., are all members of this body and must be artistic, appropriate and beautiful to show off to the best possible advantage the fineness of the drink."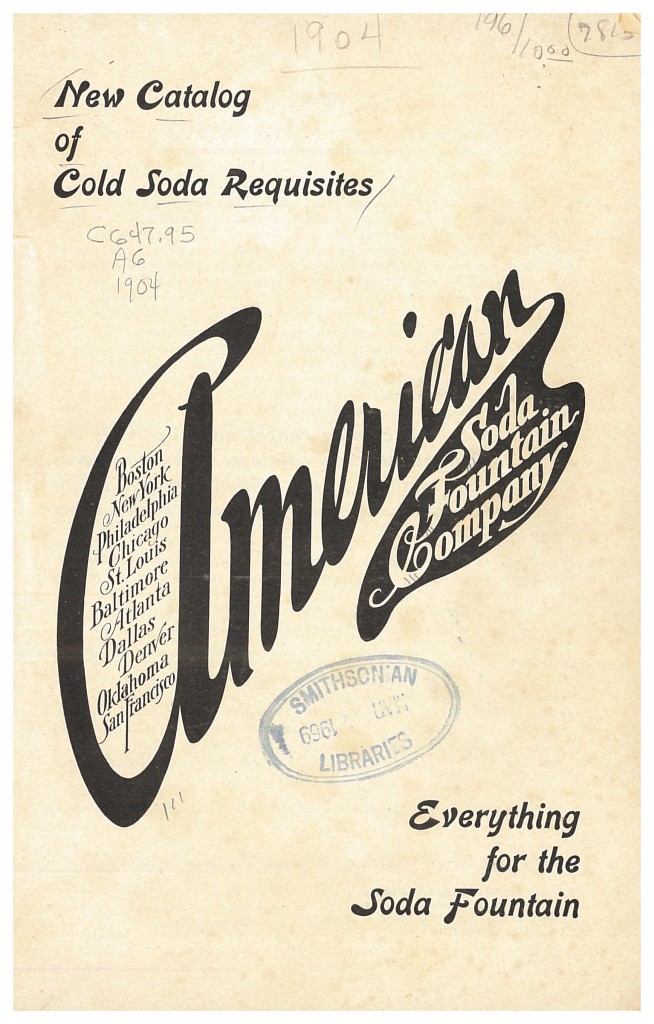 Imagine ordering an ice cream sundae. What do you expect? The sundae, of course, but you might also get a side drink. According to this 1904 catalog, "Many of the progressive dispensers are serving with their Sundaes a side drink of Ice Water, Ginger Ale, Cherry Phosphate or Claret Phosphate…" This catalog has just the thing for that. The Sundae Set for Side Drink is illustrated below. It includes a tray with a silver sundae cup, a Ginger Ale glass, and a round bowl spoon.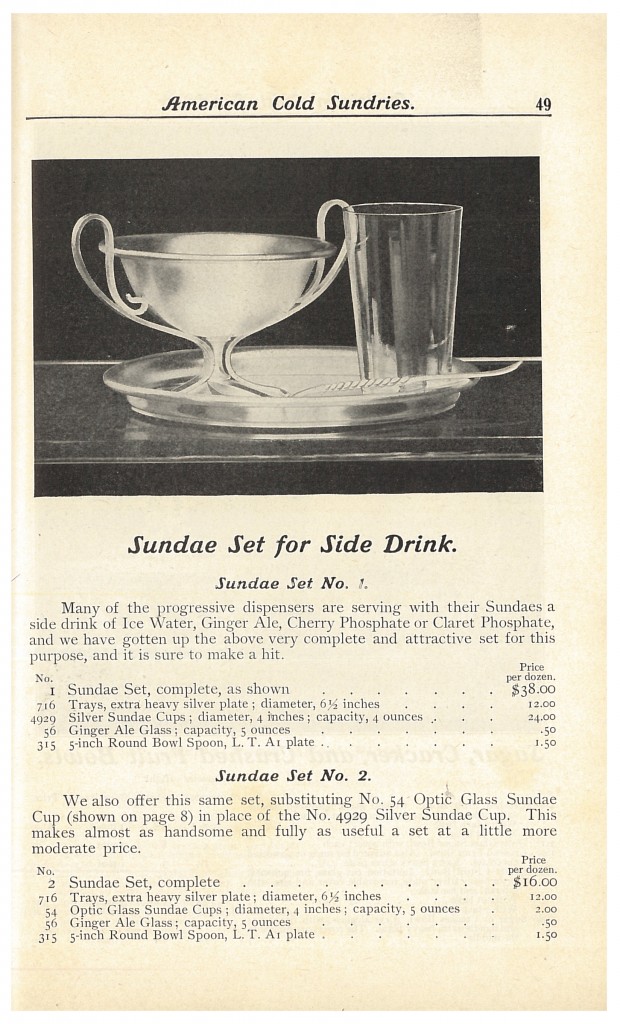 Tumblers and glasses are some of the most basic dishes found at a soda fountain. The page below shows a variety of tumbler holders, sundae cups, and saucers.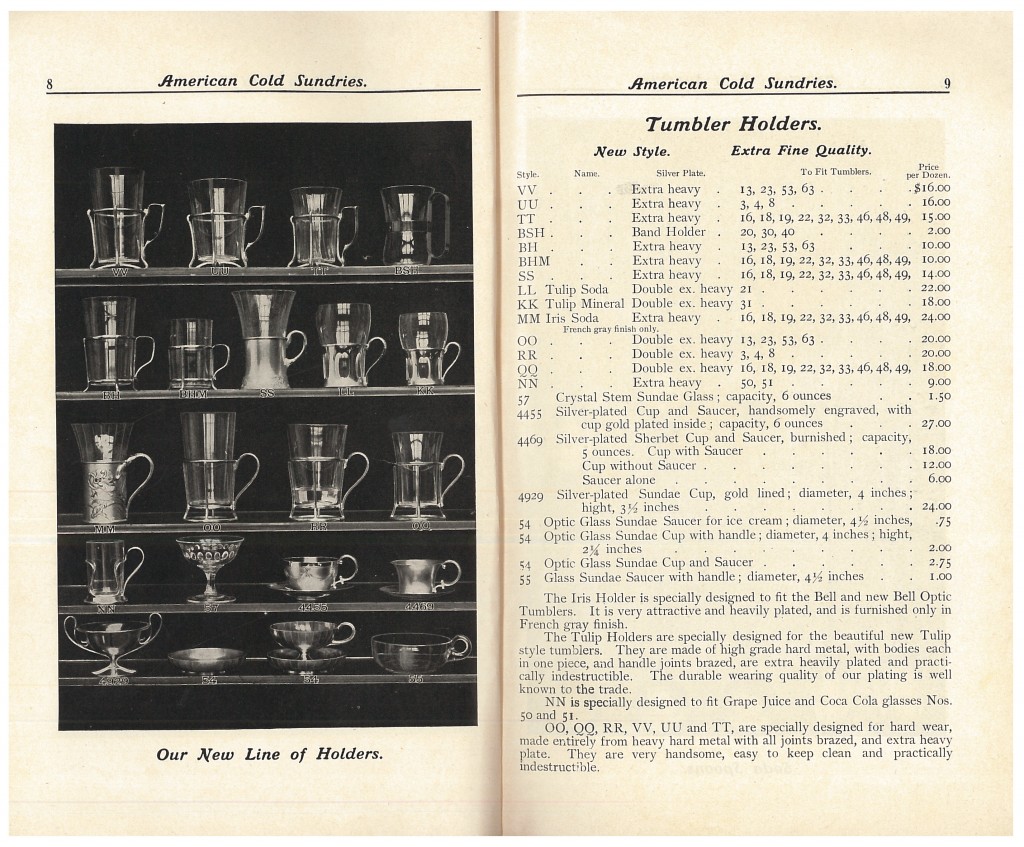 A soda fountain also needs syrup bottles, like the ones below. These particular bottles are engraved with labels describing the flavors: Strawberry, Lemon, Coffee, Orange, and Vanilla. The bottles also have floral and scroll designs.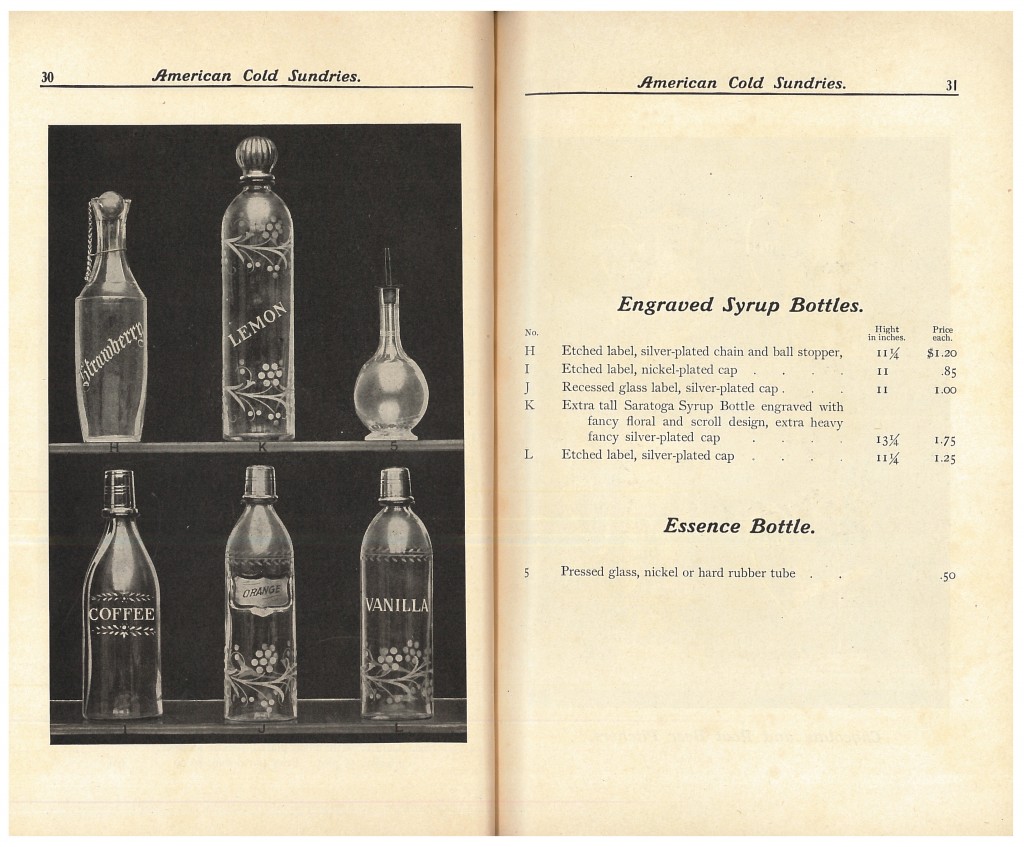 Ever wonder how an ice cream sandwich was made? With an Ice Cream Sandwich Mould, like the one illustrated below. An oblong wafer was placed in the mould, then ice cream spread on it, then another wafer placed on it, and the ice cream sandwich was "thrust out of the mould by the pressure of the operator's thumb on a lever projecting from the handle." And an ice cream sandwich was made.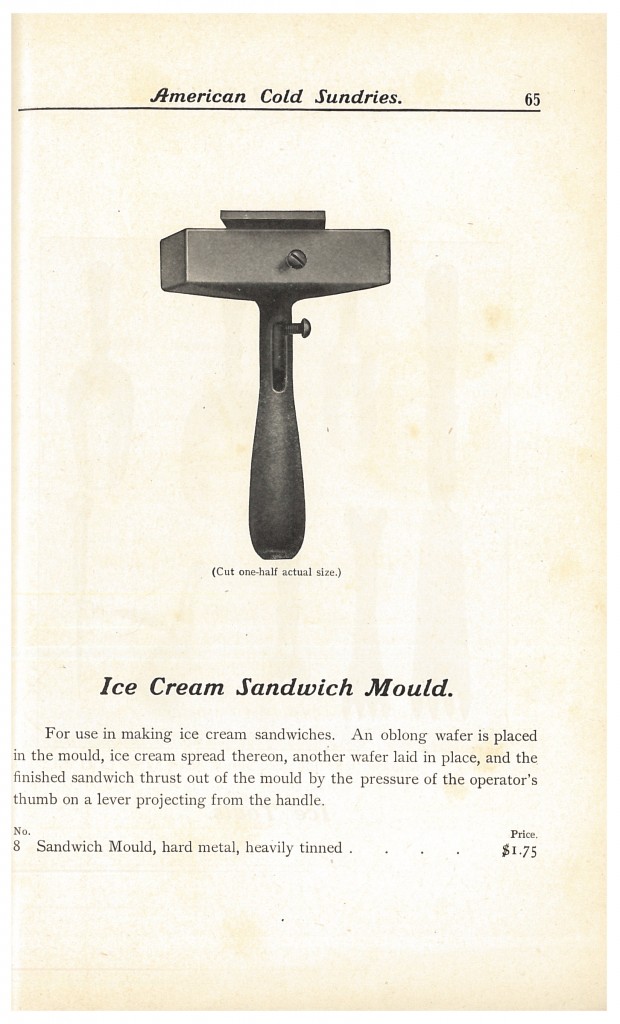 You might also have seen an ice shaver, like the "Rapid" Ice Shaver. This particular ice shaver was an automatic feeder and capable of shaving large pieces of ice as well as small broken pieces of ice and "will shave them as fine and light as snow."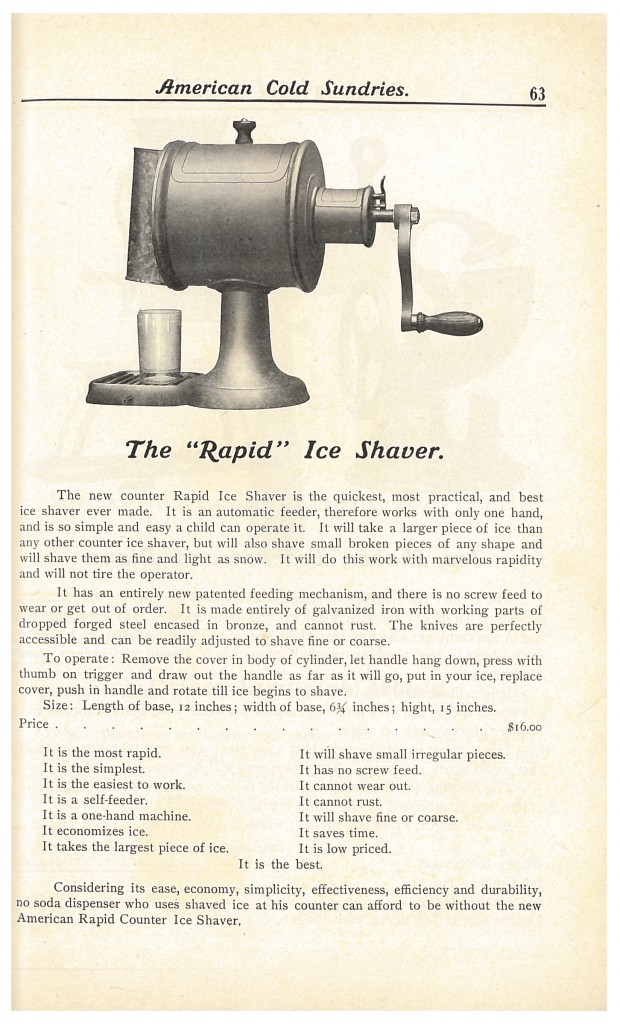 And, finally, you and your friends might have enjoyed ice cream sundaes while sitting at a steel wire table with matching chairs and stools, like the ones shown below.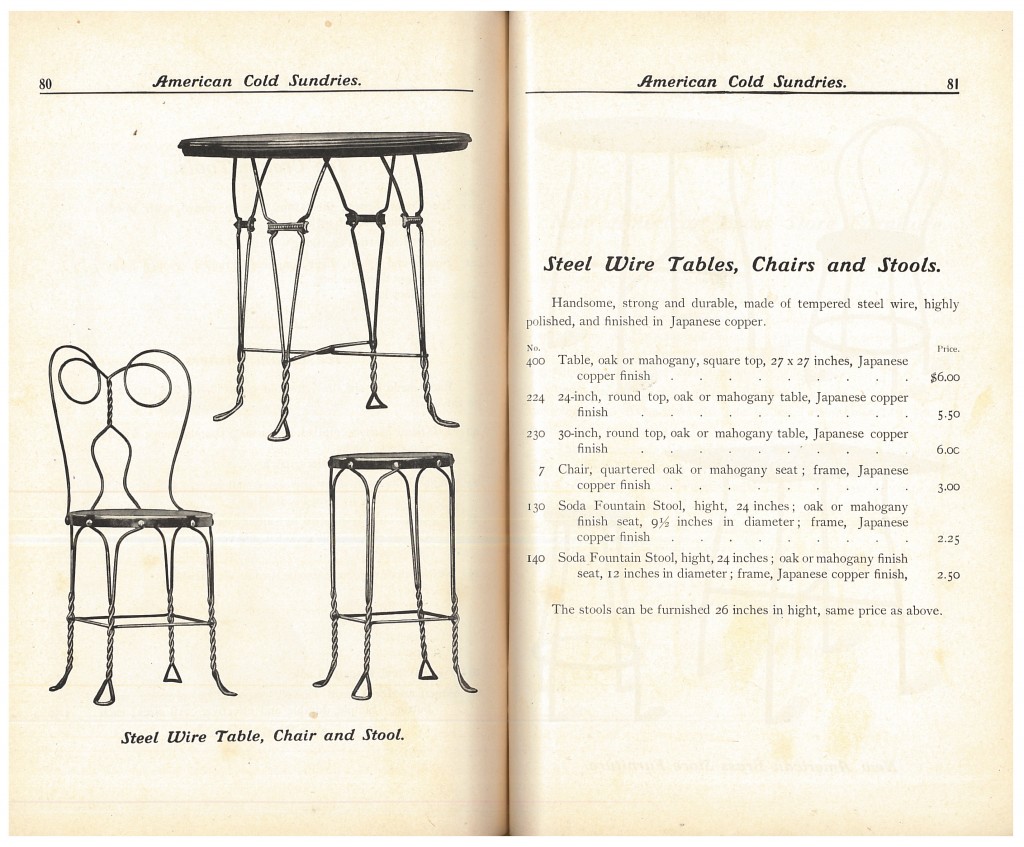 New Catalog of Cold Soda Requisites by American Soda Fountain Co. is located in the Trade Literature Collection at the National Museum of American History Library.