On Friday, August 7th, the Smithsonian Libraries and the National Museum of American History hosted a tweetup in the recently renovated Innovation wing (First Floor, West) of the museum. Fifteen Twitter followers joined us for special curator-led tours of Patrick F. Taylor Foundation Object Project, Fantastic Worlds: Science and Fiction, 1780-1910 and the Dibner Library of the History of Science and Technology. The group of tweeters represented a fun mix of educators, book lovers, and history enthusiasts. Participants came from as far away as Kansas and Connecticut!
In Object Project, the group heard from museum educators Emma Gahn, Howard Morrison and Judy Gradwohl about the ways in which common objects, like bicycles and refrigerators, revolutionized American life.
Looking at historical objects in new ways #FantasticObjects #ObjectProject pic.twitter.com/9vj8rBk8q5

— That's So Sharp (@thatssosharp) August 7, 2015
In Fantastic Worlds, curators Doug Dunlop and Kirsten van der Veen highlighted the many links between real scientific discovery and contemporary fiction. Did you know that real life ballooning adventures inspired Edgar Allan Poe to write a fake newspaper story?
Real-life balloon adventures inspired fictional newspaper story by Edgar Allen Poe #FantasticObjects pic.twitter.com/1RUFeNc6tt — Smithsonian (@smithsonian) August 7, 2015
The morning's adventure concluded in the Dibner Library, where participants were treated to an overview of great scientific works in the collection by Lilla Vekerdy. They also had a close look at some of the unique treasures that the library holds.
The oldest book in the Dibner history of science library. Natural history. @SILibraries #FantasticObjects pic.twitter.com/iubkgaaOvf

— Karen C. Fox (@TheFoxAndTheSun) August 7, 2015
The Libraries would like to thank all of the participants for joining us for such a fun and informative morning! We'd also like to share our appreciation to the many Smithsonian staff who helped to put it together and run smoothly. If you'd like to see more stories from the event, see the National Museum of American History's Storify version.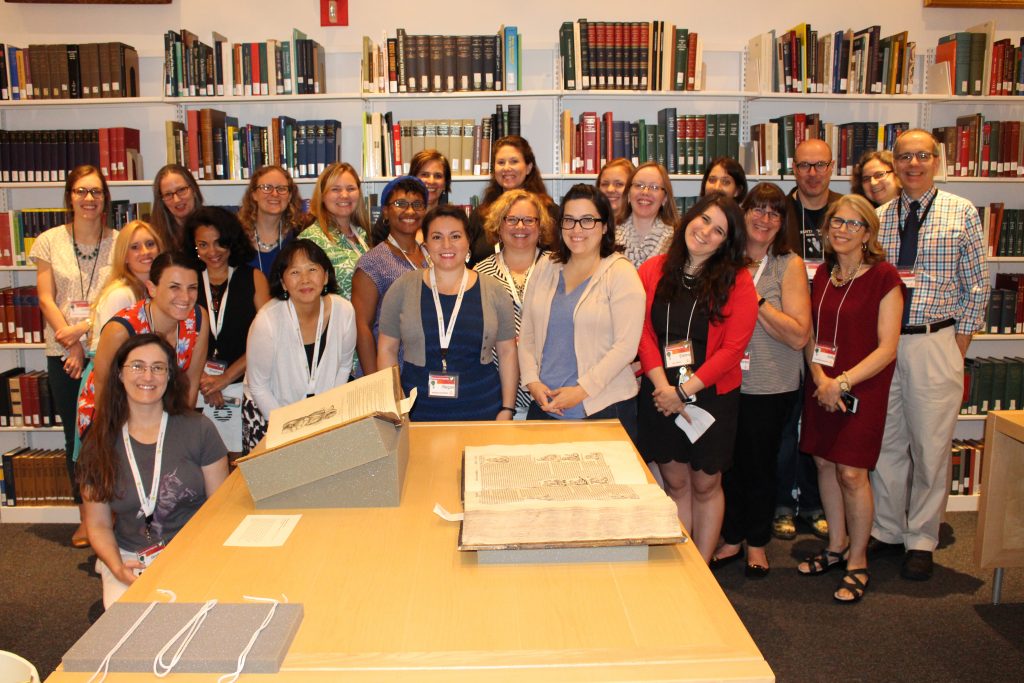 Would you be interested in joining us for a tweetup or social media event? Let us know what you'd like to see in the comments!