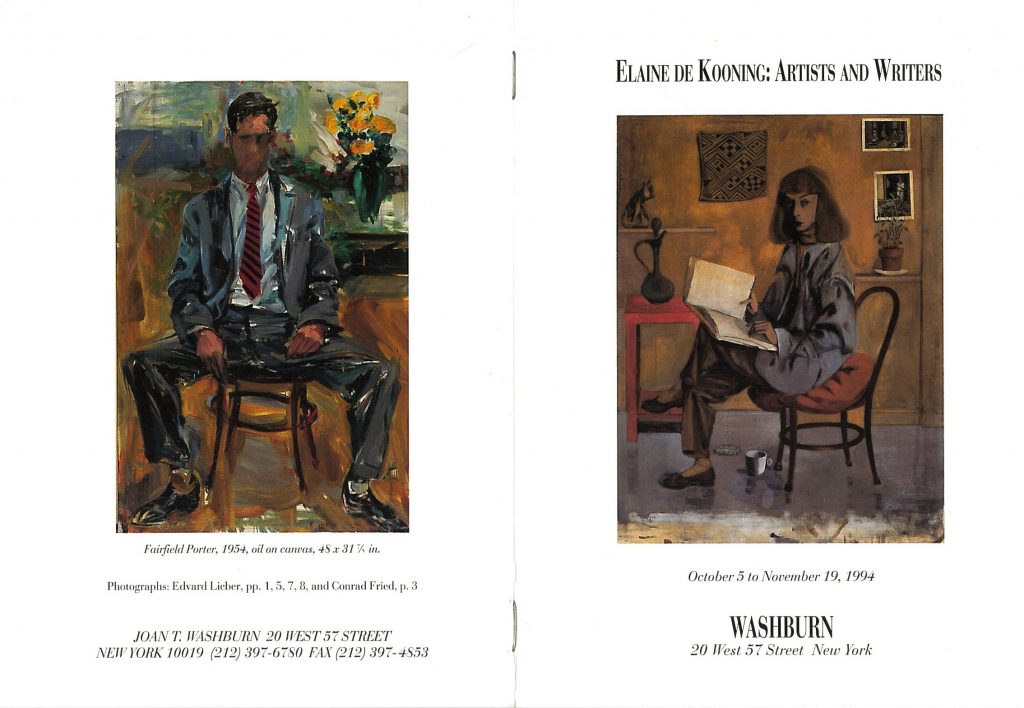 The National Portrait Gallery is currently exhibiting the work of Elaine de Kooning in the show Elaine de Kooning: Portraits, organized by Brandon Brame Fortune, the Portrait Gallery's chief curator and senior curator of painting and sculpture. Elaine was an active member of the Abstract Expressionists in New York, a group known for a style defined by vivid colors, spontaneity and emotive strokes of thick, layered paint on monumental canvases. She married fellow Abstract Expressionist Willem de Kooning in 1943. However, Elaine's work was not solely abstract, in fact, the majority of her work is representational in nature—a style that could be categorized as Figurative Expressionism.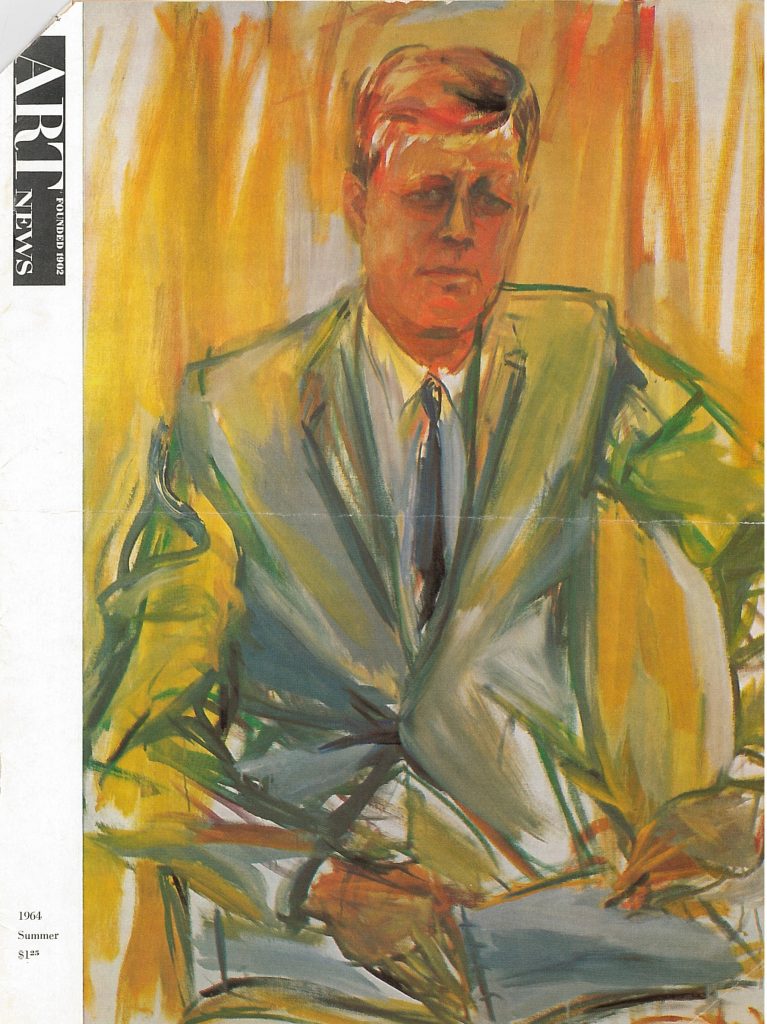 The ongoing exhibition at the National Portrait Gallery focuses on this aspect of Elaine's artistic creation and presents the public with a collection of portraits derived from fluid, gestural brush-strokes, which create what the curator describes as a "simultaneous image" that is at once static and in motion. Her work, therefore, does not attempt to present a singular, essential depiction of her sitter, but rather, captures multiple facets of their presence.  The subjects of these oil paintings and studies in charcoal and graphite range from family members to key figures in American culture including Ornette Coleman, Merce Cunningham, and President John F. Kennedy. As an article in Time magazine explains, the complexity within these paintings transform them into "virtually instant summaries—the summing up that one friend makes of another."
Inspired by the paintings exhibited, I decided to look through the Art and Artist Files collections at the Hirshhorn Museum and American Portrait Gallery libraries to see what material I could find that relates to the exhibition. The following includes a selection of my findings that range from catalogues to exhibition invitations to postcards that present Elaine de Kooning's work in portraiture.
The exhibition Elaine de Kooning: Portraits at the National Portrait Gallery ends January 10th, 2016 at the National Portrait Gallery in Washington, D.C.