The Second Army Air Service was a unit of the United States Army  stationed on the Western Front during World War I. The Second Army Air Service Book, from the collections of the National Air and Space Museum Library, offers a purposely light-hearted account of the unit's brief history. The group's arrival in France came a mere month before an armistice was signed ending the war on November 11th, 1918.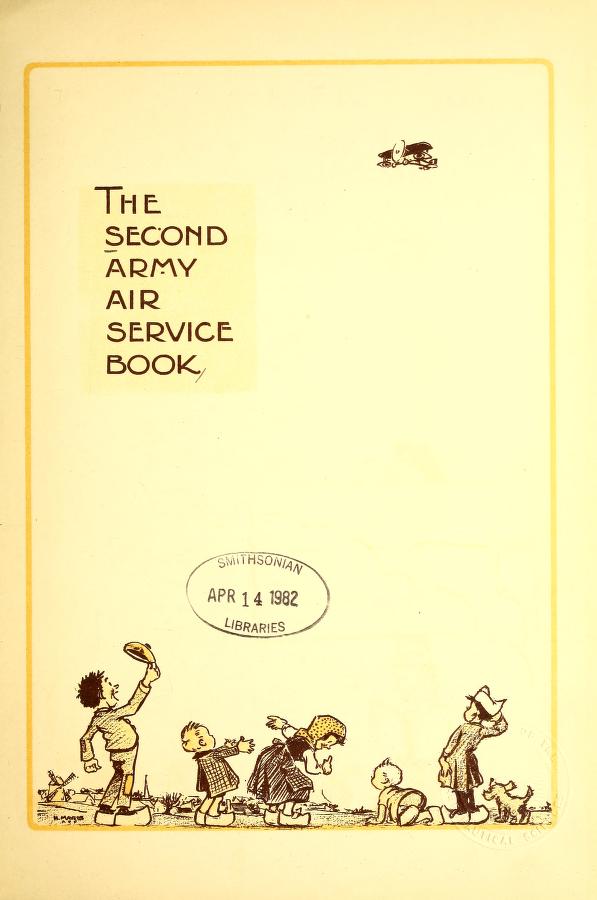 The Second Army Air Service was composed of U.S. aero squadrons and ballooning companies who worked together with French esquadrilles.  Several photographic units were also on hand,  resulting in a wealth of photos for historic documentation as well as source material for the book. Playful cartoons by the Service's own Corporal Henry B. Mayers further illustrate the work, often poking fun at life on the battlefront.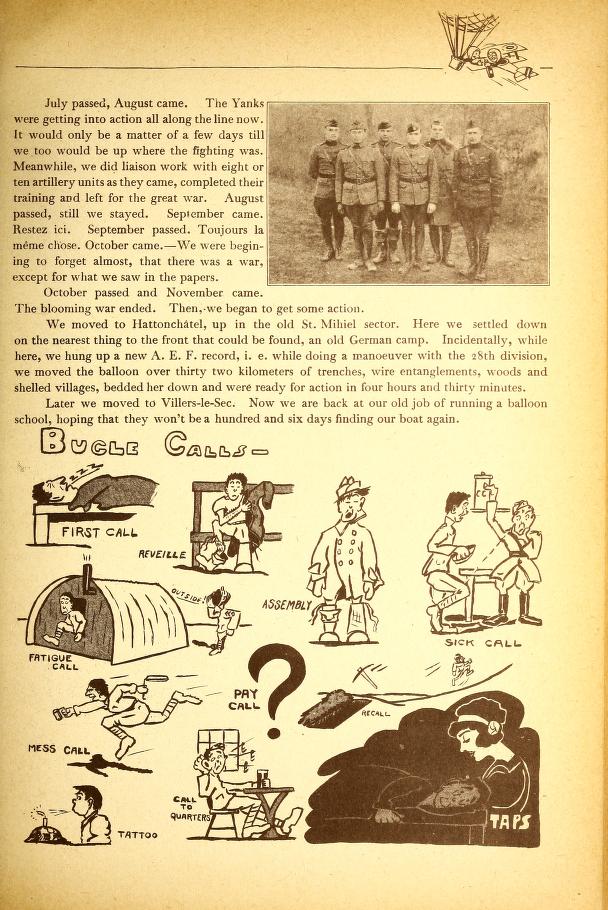 The book was published at the Second Army Air Service headquarters in Toul, France in April of 1919, around the time of the group's demobilization. In addition to descriptions of the squads and companies and their duties, it is filled with poetry, songs and inside jokes. It remains a fitting tribute to a group who, according to the book's editors "refused to take life too seriously", despite their obvious sacrifices during wartime.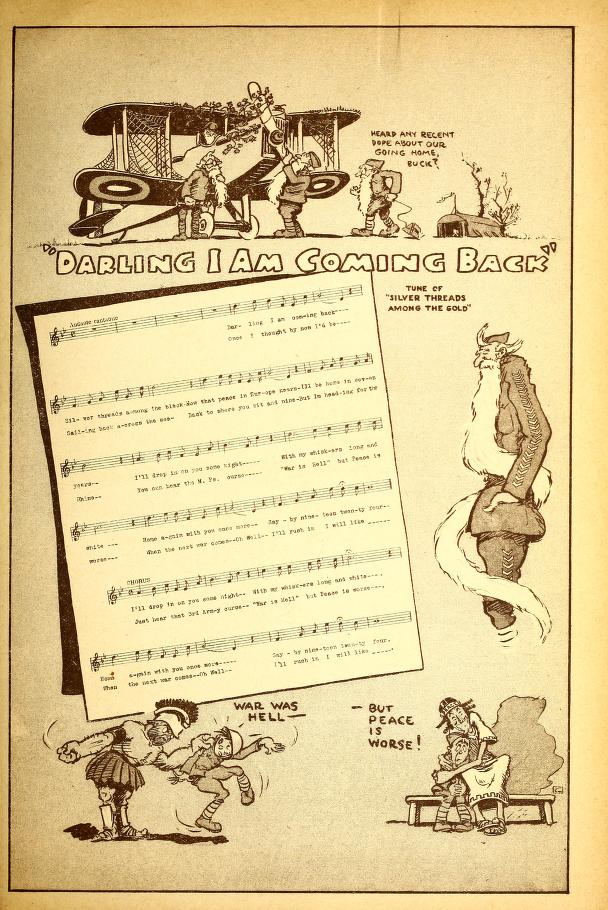 The Smithsonian Libraries' copy was originally owned by Colonel Frank P. Lahm, Army Air Service Commander of the Second Army. Lahm later rose to the rank of Brigadier General and was awarded the Army Distinguished Service Medal and the Legion of Merit. It seems a fitting tribute on Veteran's Day and Aviation History Month to feature a book not only from his personal collection but also one that documents the personal experiences of Lahm and his colleagues during  the Great War.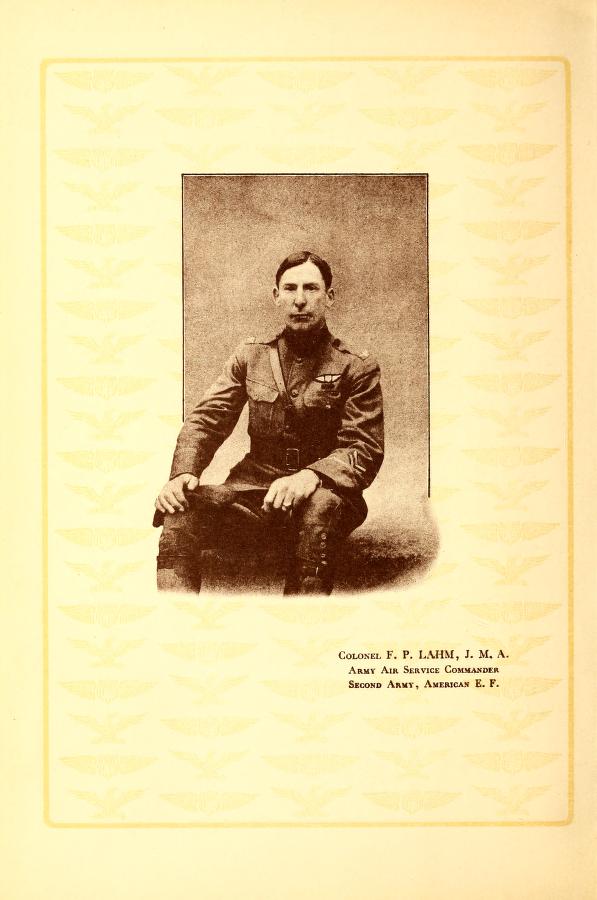 Our copy has been fully digitized and is available through Digital Library for your perusal this Veteran's Day and every day.