You have the opportunity to own an awesome piece of imagery from Fantastic Worlds: Science and Fiction 1780-1910 and support Smithsonian Libraries exhibition programming! Now until December 7th, you can order this limited edition graphic tee through TFund. It features signature imagery from the exhibition: a so-called "man bat" from Leopold Galluzzo's Altre scoverte fatte nella luna dal Sigr. Herschel , 1836. Click here now to buy!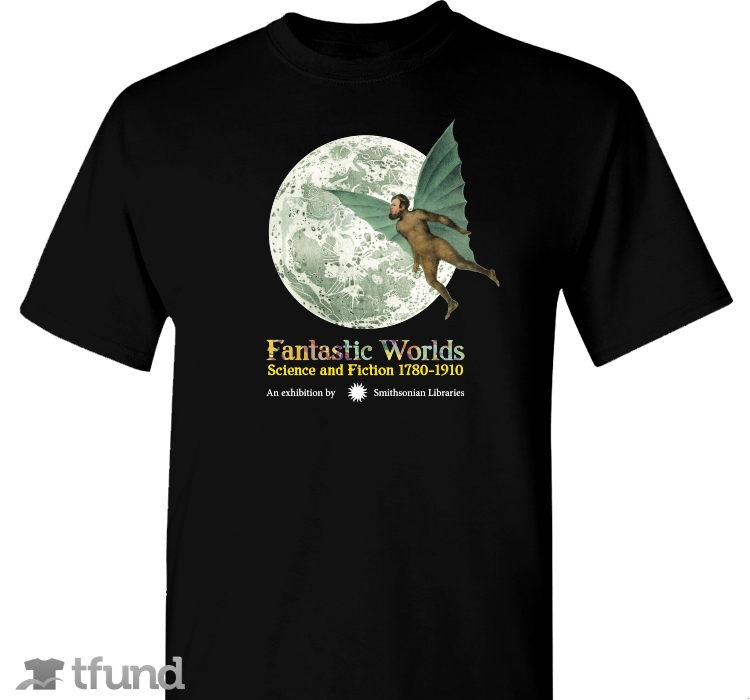 "Man bats" played a large role in Richard Locke's Great Moon Hoax, a key story featured in Fantastic Worlds, and  Galluzzo's depictions of these winged creatures are some of the most remarkable representations.  In the t-shirt design, the man bat floats across a detailed view of the moon. The moon image itself comes from Duncan Bradford's The wonders of the heavens, being a popular view of astronomy . . . (1843).  Books like Bradford's helped introduce the public to what the perceivable universe looked like. Fantastic Worlds, and exhibition on view in the Smithsonian Libraries Gallery in the National Museum of American History until 2017, explores this and other examples of the extraordinary intersection between fiction and contemporary scientific knowledge.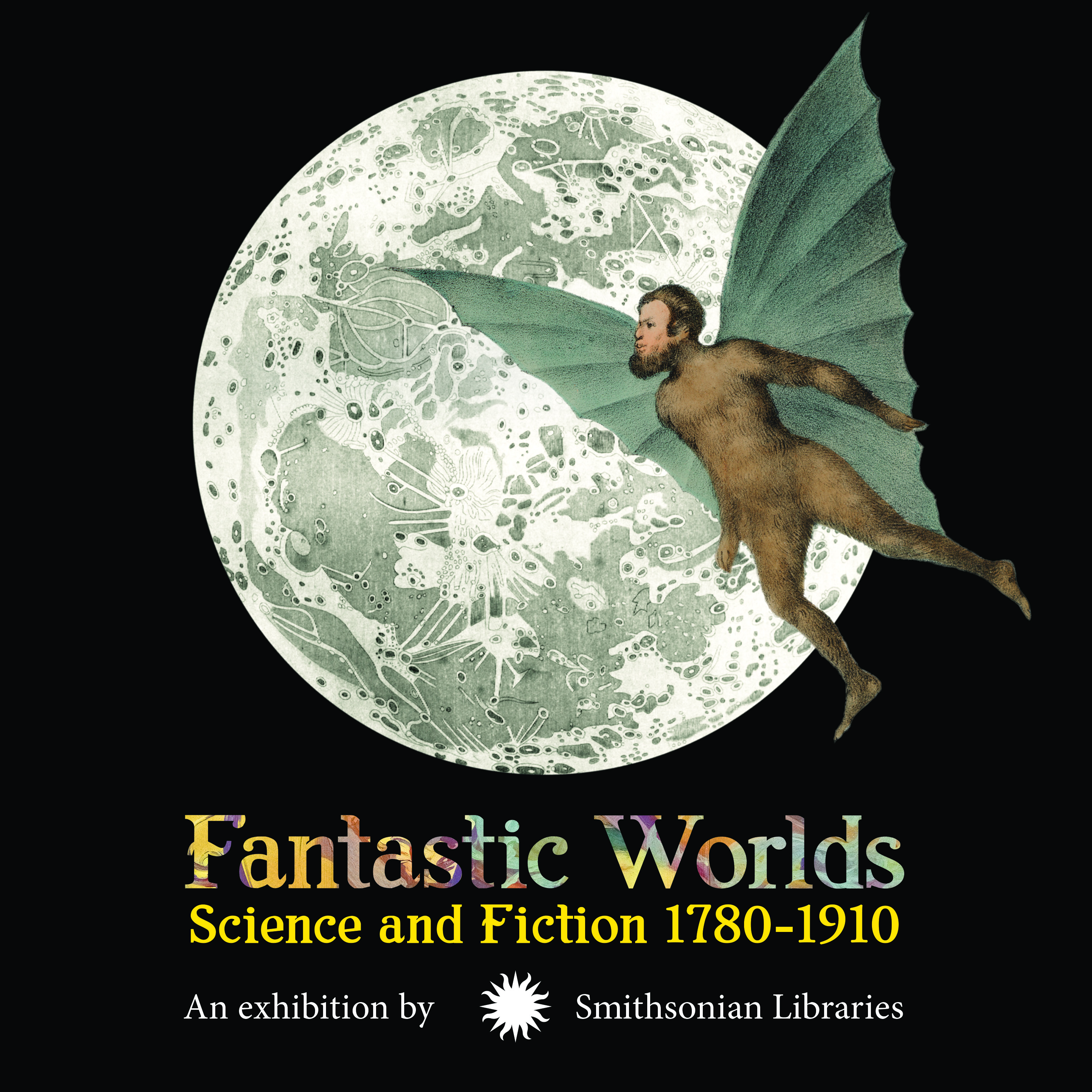 All proceeds from the sale of this great shirt benefit Smithsonian Libraries programming. But hurry! Shirts are only available for a limited time and sales will close on December 7th. Get a jump on your holiday shopping and show your support for the Smithsonian Libraries! Click here now to buy.