The Book Conservation Lab often receives items that require new sewing or new adhesive on the text block as part of their treatment. Infrequently, an item arrives that has been bound atypically and extraordinary repair measures are needed.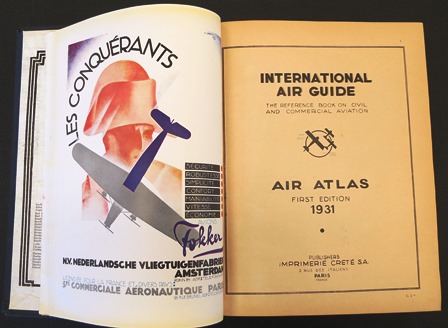 The International Air Guide, No. 1, from 1931, belonging to the Smithsonian's National Air and Space Museum Library, was originally bound with metal screw posts that were not preservation friendly. The metal structure was rusting and the cloth surrounding it on the lower portion of the spine covering was severely frayed and nearly detached.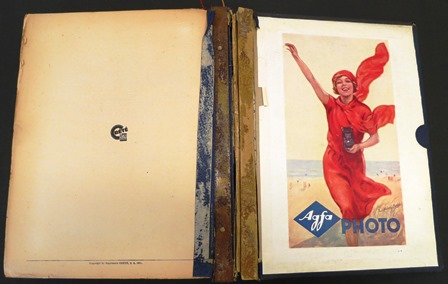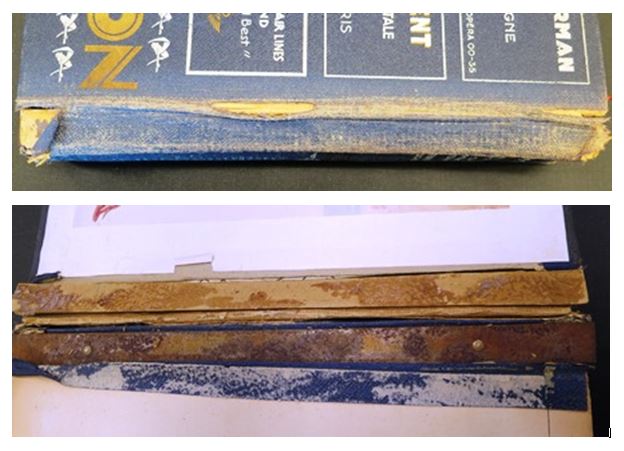 In order to rehabilitate the book, prevent further damage to the cloth and the leaves from rusting metal, and preserve the look of the original binding structure, a fresh spine covering with new screw posts was employed.
First, the old screws were undone on the exterior of the upper board: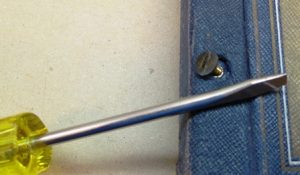 Next, the rusted metal structure was removed and discarded.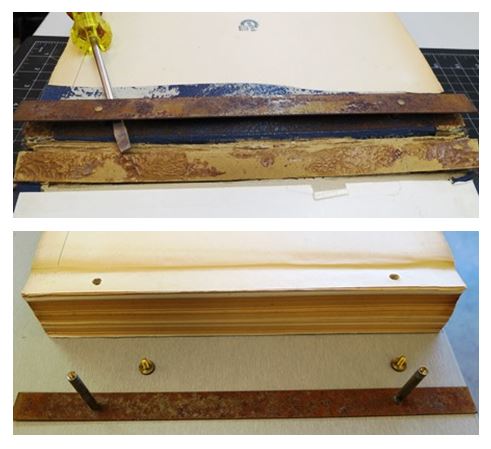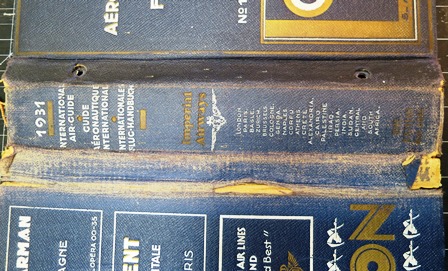 Then, new book cloth was chosen that closely matched the cover color on the original boards. A new spine covering was designed  with acid and rust free materials (flexible but sturdy polyester strips and thin book board) that would mimic the old metal apparatus and cooperate with the new aluminum screw posts.
Measurements were calculated to match the holes already punched along the margin of the loose leaves and then holes were drilled through the board, the polyester strips and the cloth in order to accommodate the screw posts.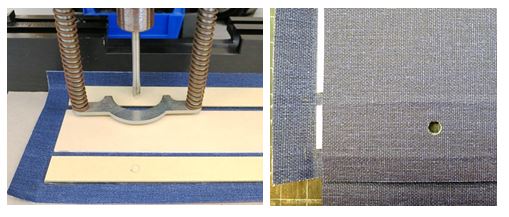 Cloth on the boards was neatly lifted: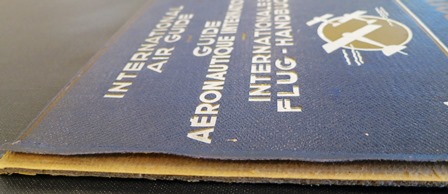 The boards and the spine piece were aligned to determine correct placement around the text block: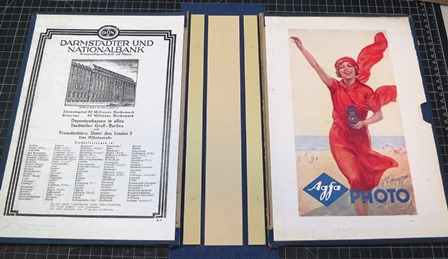 The spine covering was attached to the text block with the aluminum screw posts: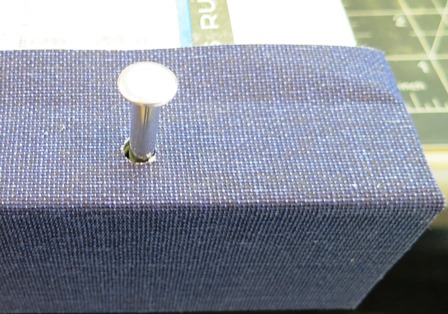 Then, the upper and lower boards were adhered to the flanges of the spine covering:
The inner hinges were reinforced with toned Japanese paper: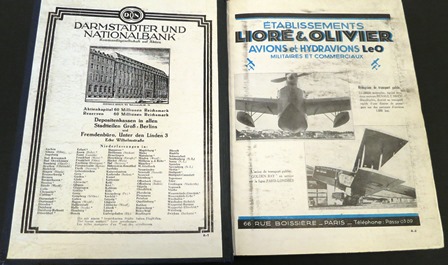 At last, the spine label piece from the original cloth was trimmed and adhered to the spine covering.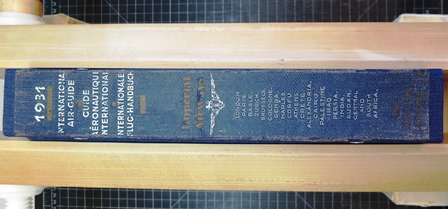 Now repaired, the guide can withstand consultation. The risk of potential damage from rusting metal to the text block and the cloth covering has been eliminated.