The conservation of manuscript pages can be very tricky. In the case of the McAuley Diary, from our Dibner Library of the History of Science and Technology, there were many issues. The manuscript consisted of multiple sized unbound sections housed together in a leather cover that was far too small for its contents. The pages were nearly all crumpled and torn and many pages had areas of loss. In this condition the text was not legible and attempts to turn pages could result in further damage from tearing. We proceed cautiously with hand written documents as many inks become unstable over time and are very sensitive to water.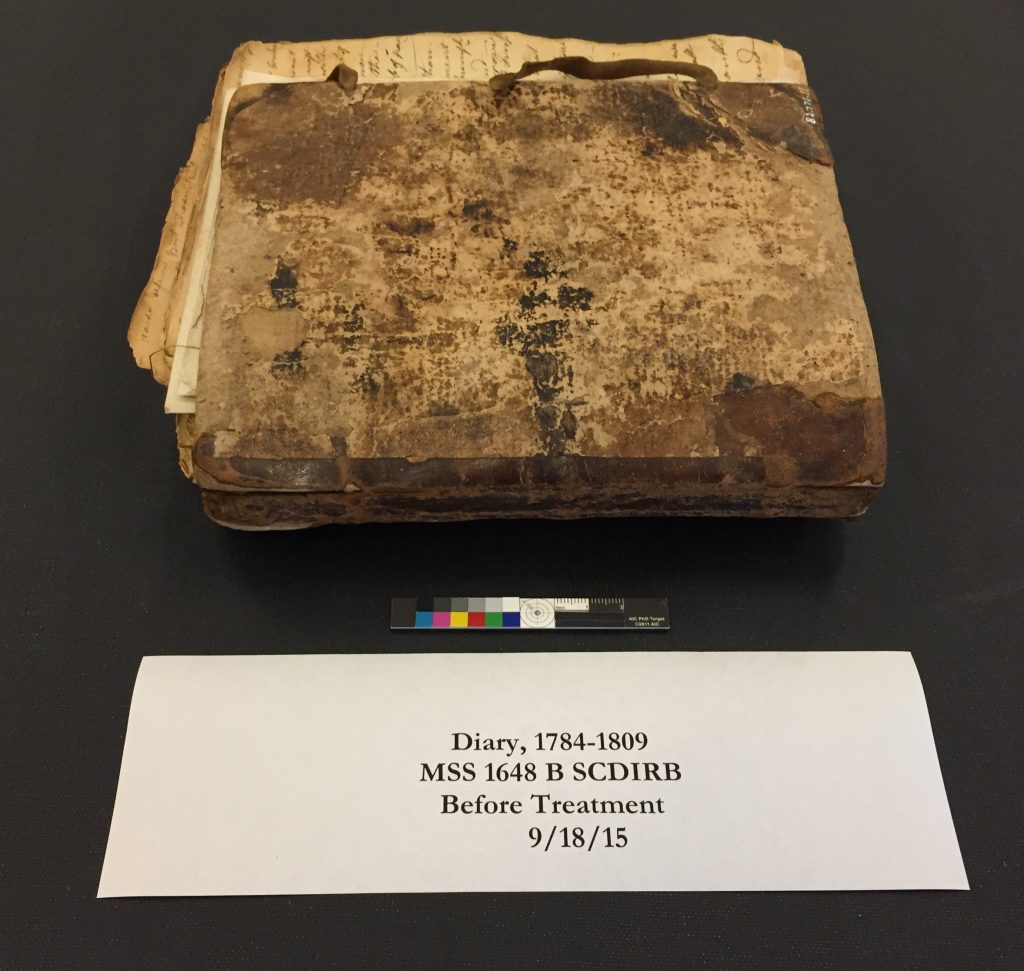 The first step was to test each of the inks on the various textblocks for water solubility. A moistened cotton swab was passed over a small piece of the text and then a blotter was pressed over the area to see if any ink offset onto the blotter. Once we determined that all of the inks were stable, we removed the textblocks from the cover. Each individual page was gradually humidified using a piece of Gore-Tex misted with de-ionized water. The humidification relaxed the paper so the pages could be unfurled and flattened.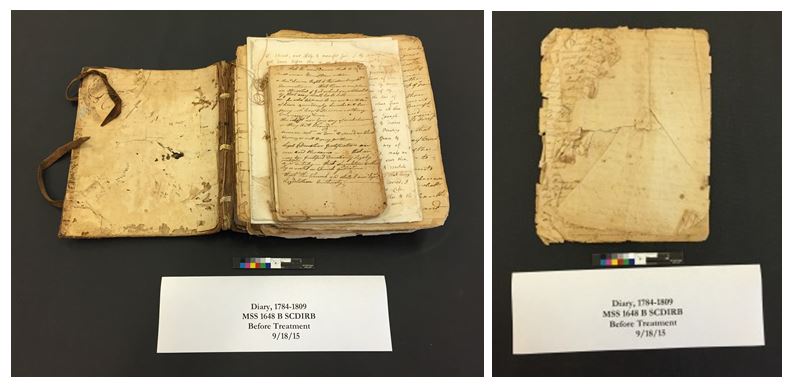 After flattening and drying the pages repairs to the tears were undertaken using Japanese paper adhered with reversible wheat starch paste. The areas of loss were filled with a double sided Japanese paper repair, one piece of Japanese paper was adhered to the recto side of the page and one to the verso.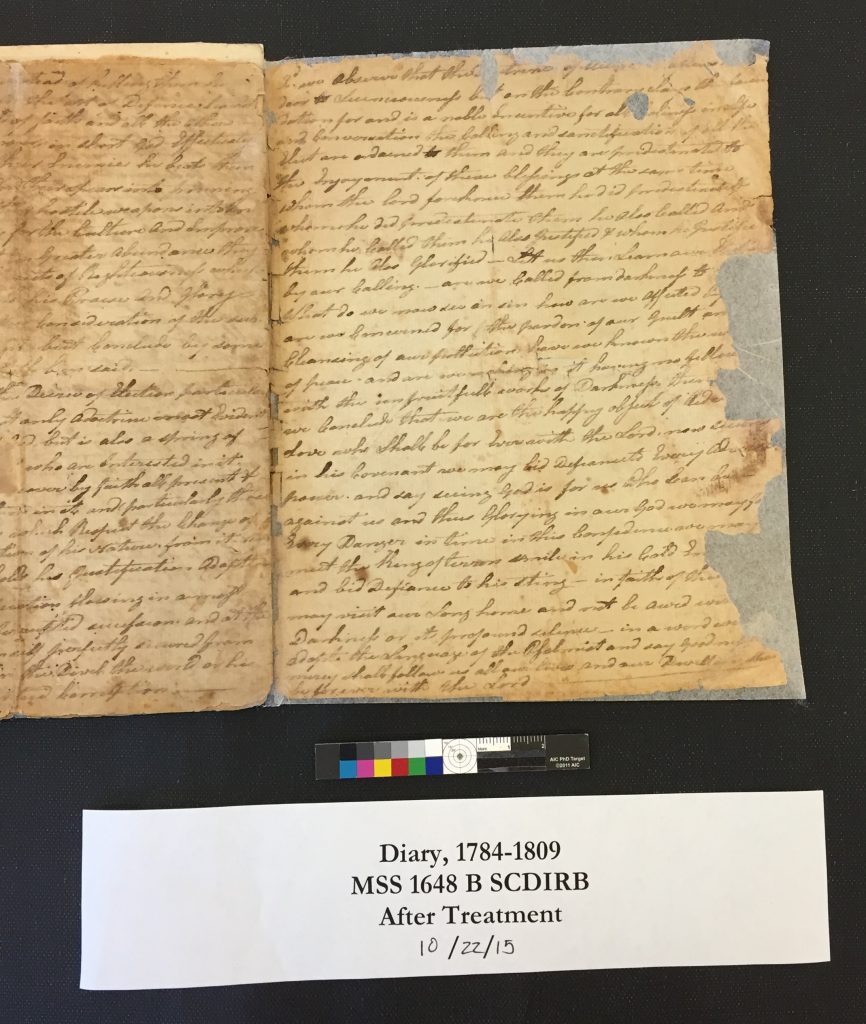 The cover was then humidified to release the back endpaper so that obscured text could be revealed. The boards of the cover were also humidified and pressed to return the cover to its original shape. It is too small for the textblocks it was holding so it will be retained but the textblocks will be housed in a separate compartment.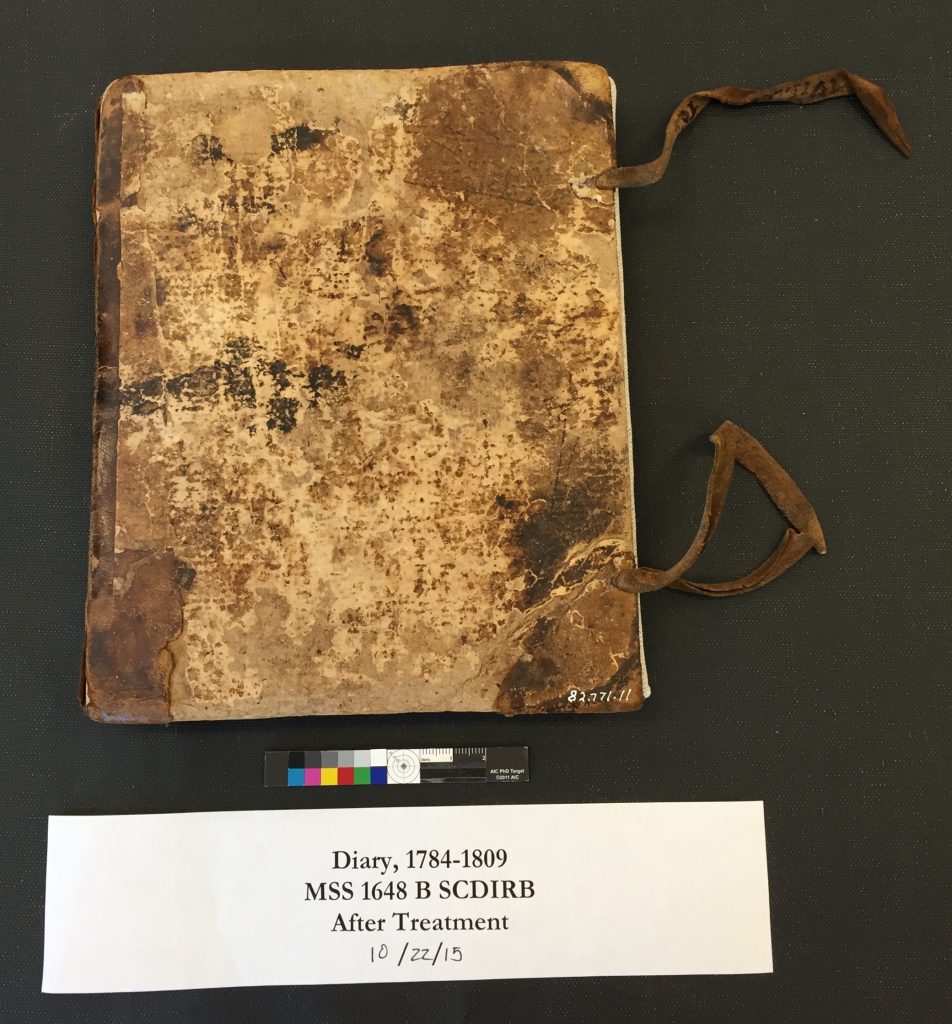 Lastly a double tray box was created to house the repaired cover and the textblocks separately. The next step is to digitize the manuscript so that it is readily available to researchers.