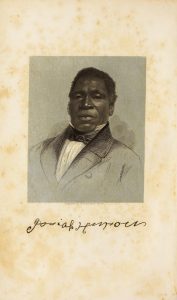 In celebration of the opening of the National Museum of African American History and Culture this weekend, we've put together a special digital collection of titles related to the African American experience.  Many of these books come from our National Museum of African American History and Culture Library, which will open in the museum later this year.  Below are a few highlights from the collection. To see the entire collection, visit Celebrating African American History and Culture in our Digital Library.
Father Henson's story of his own life
by Josiah Henson
(J.P. Jewett: 1858)
The collection features several biographies and collections of essays dedicated to historical figures, among them Father Josiah Henson.  Henson is thought to have inspired the title character of Harriet Beecher Stowe's Uncle Tom's Cabin. In fact, Stowe introduces this 1858 edition of his autobiography. Henson began his life as a slave in southern Maryland but escaped to Canada after an unsuccessful attempt to purchase his freedom.  He assisted fellow escaped slaves via the Underground Railroad and later helped establish Dawn Settlement, a prosperous Black community.
Folks from Dixie
by Paul Laurence Dunbar
(Dodd, Mead: 1922)
Writer and poet Paul Laurence Dunbar led a short life with a prolific career. Though he died at age 33 from tuberculosis, Dunbar had already created a name for himself with dozens of publications, including poetry, short stories and novels. Dunbar is perhaps best known for penning the line "I know why the caged bird sings", the last line of his poem "Sympathy", which inspired the title to Maya Angelou's autobiography. Folks from Dixie is a collection of Dunbar's short stories focused on the south, originally published in 1897. This 1922 edition features illustrations by Edward Windsor Kemble, illustrator of Adventures of Huckleberry Finn and Uncle Tom's Cabin.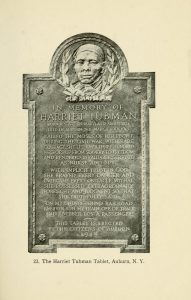 Emancipation and the Freed in American Sculpture
by Freeman Henry Morris Murray.
(Published by the author: 1916)
Murray, an activist and founding member of the Niagara Movement, was also considered the first African American art historian. In this title, he discusses the representation of freed slaves in sculpture, beginning with Hiram Power's "The Greek Slave" and including works more associated with American slavery, such as "The Freedwoman" by artist Edmonia Lewis. He also discusses monuments to notable figures like Harriet Tubman.
Save
Save
Save
Save