The month of October brings lots of some spooky good times for Smithsonian Libraries. Pumpkin carving patterns, the science of Frankenstein, a behind-the-scenes tour of rare anatomy books, and more!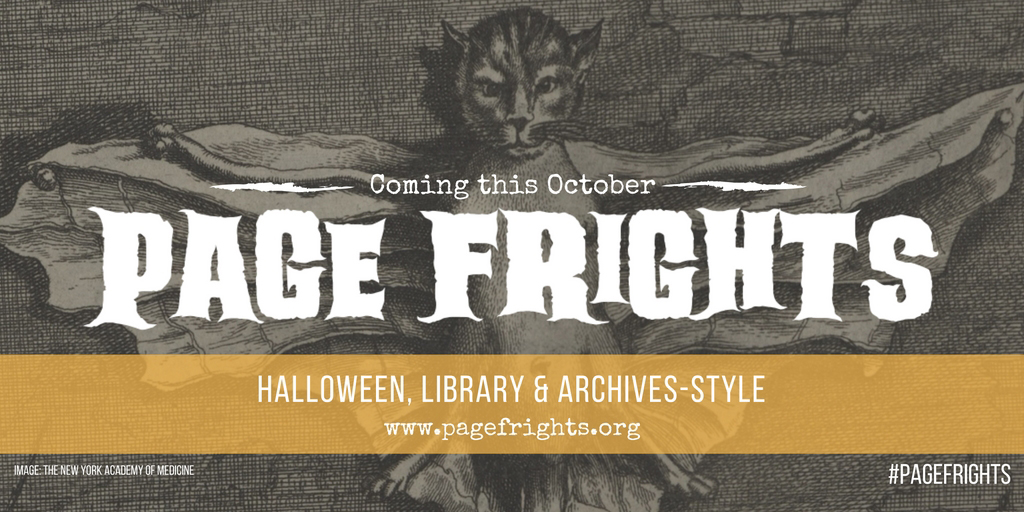 Through the month of October, libraries and archives around the country will be showing off their creepiest collections with #PageFrights on social media. Follow along and join the conversation on Twitter, Instagram, Facebook, Tumblr. Visit pagefrights.org to learn more.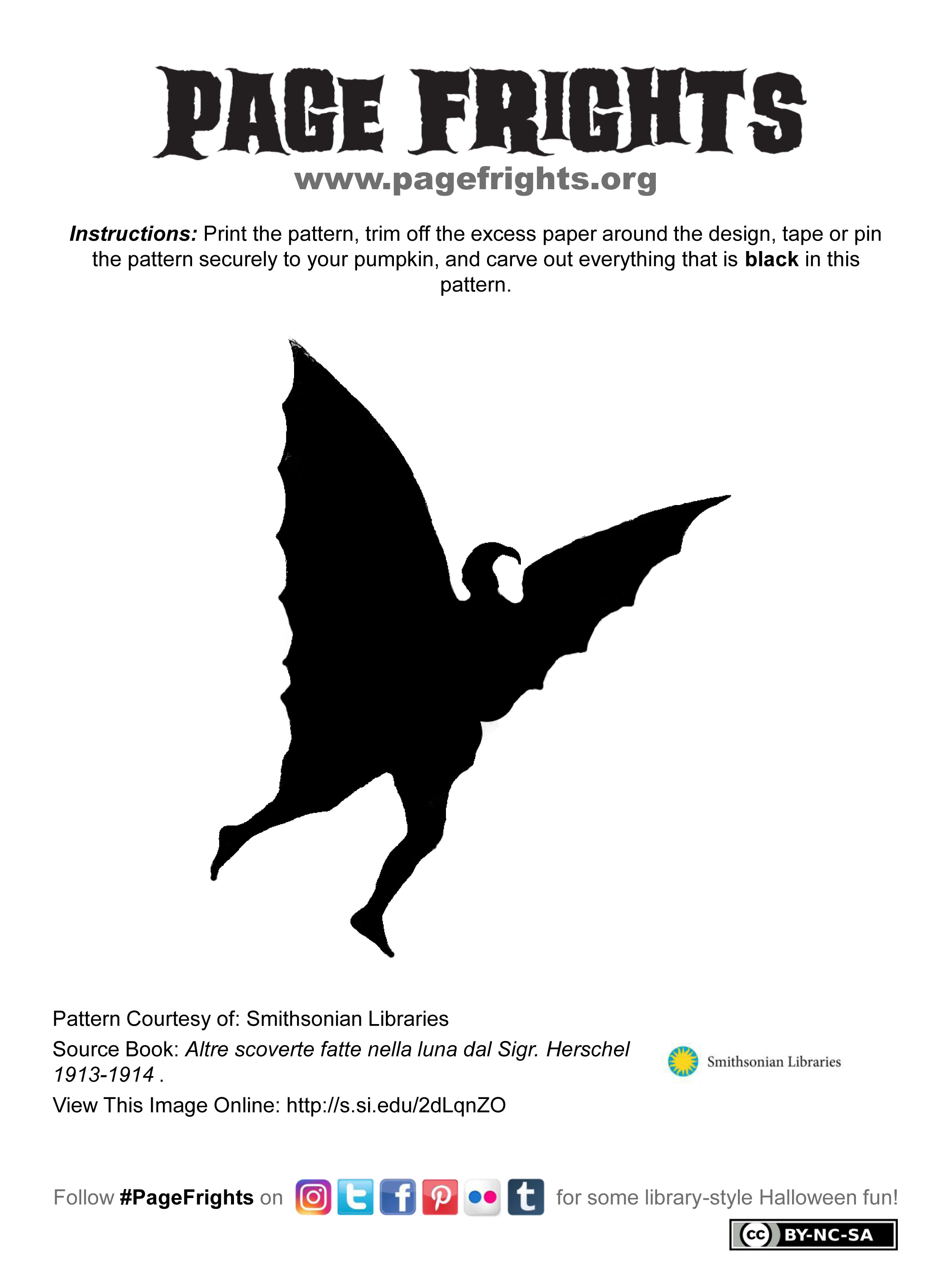 Just for #PageFrights, we've created a few pumpkin carving patterns based on images in our collection. Fancy a man-bat themed jack o'lattern, like the one above? This pattern and more can be found in the PageFrights pumpkin carving pattern collection.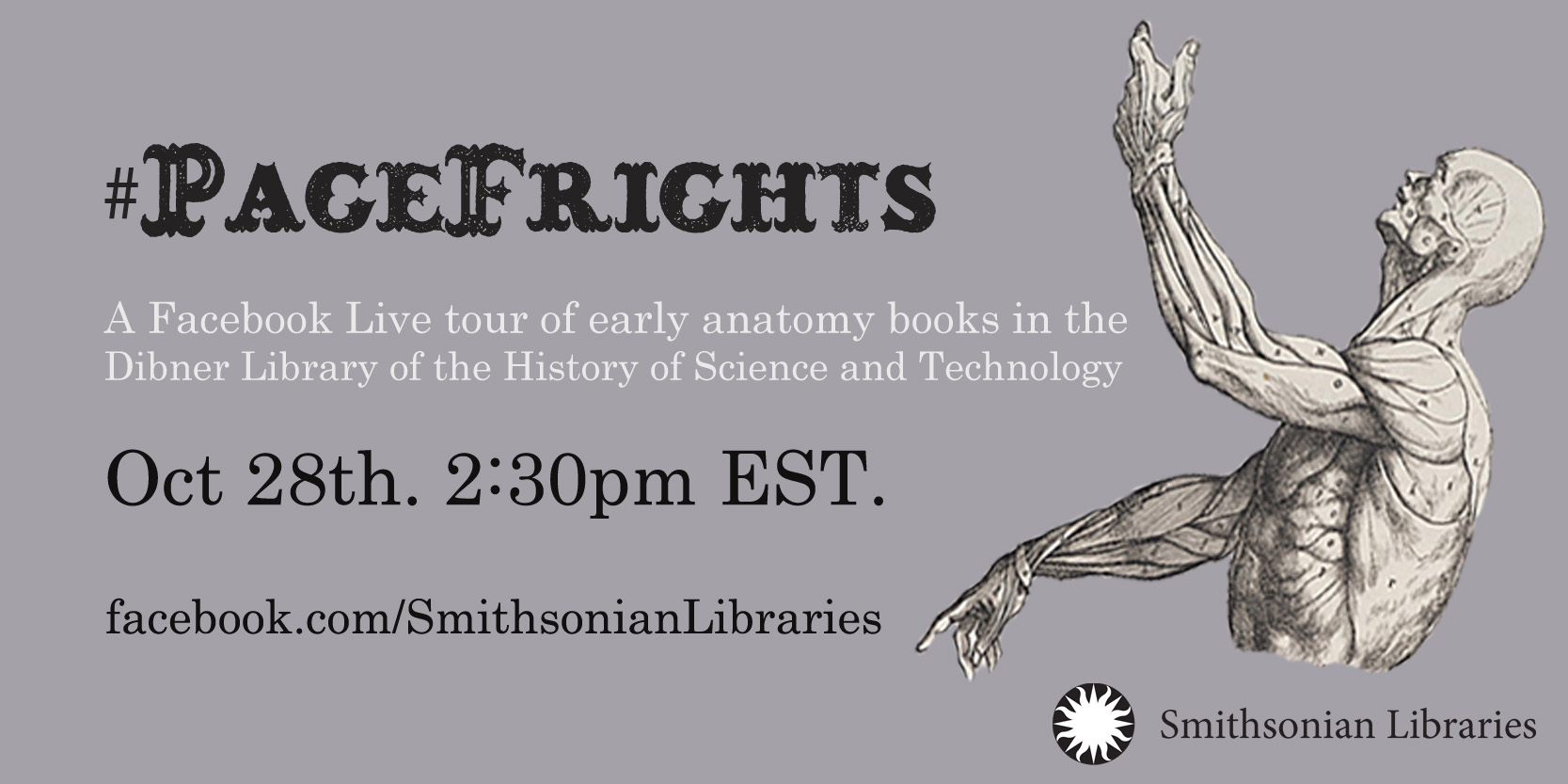 To give you a deeper understanding of some of our eerier books, we'll go behind-the-scenes on Facebook Live with Lilla Vekerdy, our head of special collections. Lilla will highlight a few of the rare books from the collections of the Dibner Library of the History of Science and Technology that helped transform the way the medical profession studied the human body. The broadcast will go live at 2:30pm on Friday, October 28th. Visit our Facebook event page for more details.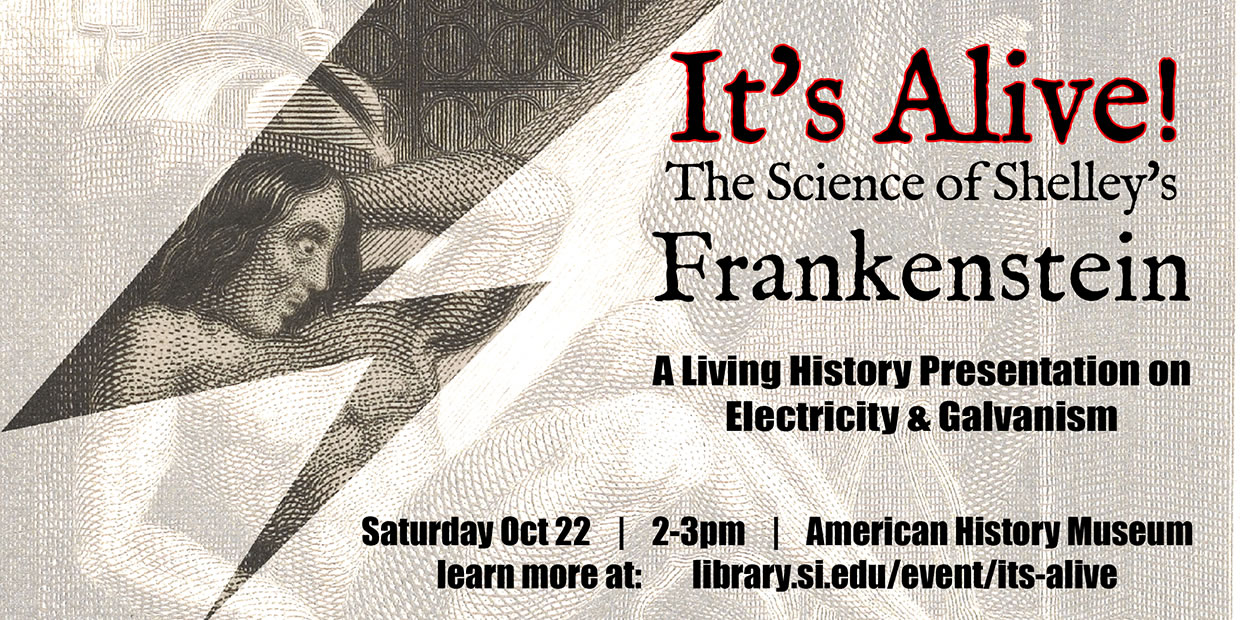 Families in the DC area are invited to join us in person on Saturday, October 22nd at 2pm for a special living history presentation in the Presidential Suite of the National Museum of American History. Dean Howarth and Abigail Fine will discuss some of the electrifying experiments that inspired Mary Shelley's masterpiece Frankenstein.  Learn more about this event on our webpage.
Save
Save
Save
Save
Save
Save
Save
Save
Save
Save
Save
Save