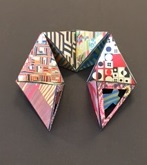 Recently an Artist's Book, from the American Art and National Portrait Gallery Library, arrived at the Conservation Lab in need of a suitable protective housing.  The Quilts of Gee's Bend by Carolyn Shattuck is a "flexagon" book, a flexible structure made from a chain of tetrahedrons. The book can be manipulated into different shapes and has many vibrant illustrations on the various facets. (Click the Hyperlinks to explore more about this book and other artist's books in our collections.)
The illustrations are inspired by the unique quilts created in the African American community of Gee's Bend, Alabama.

To appropriately store this book a custom box was required.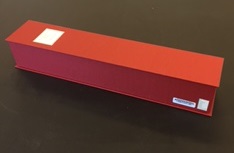 Such made-to-measure, custom housings are frequently made for fragile and rare books.  But this book required a few modifications:  Because the book itself is uniquely shaped, a support system that would sit within the box was needed to securely cradle the flexagon, relieving any stresses that could be imposed upon it while handling or in storage.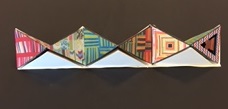 The key to making the cradle was to create a support that fit into the negative pyramid-like spaces that occurred when the book rested flat.  Mirroring the tetrahedral structure of the book itself, I made a series of tetrahedrons out of archival board to make the accompanying support structure.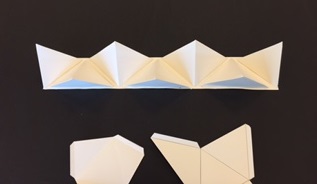 Once I found the proper shape I was able to cut one-piece templates that could be folded into the geometric shape and then joined them together into a cohesive support that was placed inside the made-to-measure protective box.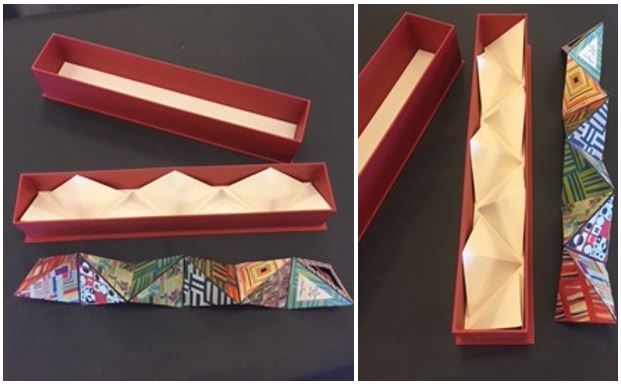 The unique The Quilts of Gee's Bend, vol.2  is now gently supported inside a presentation box, protected  until its next date to be read or displayed.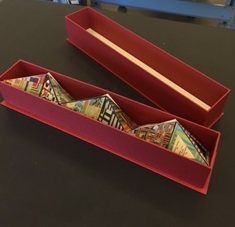 Save
Save
Save
Save
Save
Save
Save