Pamphlets, brochures, and other publications of thin width, are often bound with metal staples. The passage of time and environmental conditions, such as high humidity, may sometimes cause staples to corrode. Rust, flaking off of the metal, can stain and damage the integrity of the surrounding paper. To help maintain the longevity of an item that has suffered this type of damage, it is best to remove the staples and effect repairs with non-metal materials.
Recently, a small pamphlet entitled Historia del Arte Panameño (Panamanian History of Art), published in 1979, and belonging to the Smithsonian Tropical Research Institute Library branch, required staple removal and repair.
The staples had corroded to such a degree that the paper surrounding them was torn and heavily stained.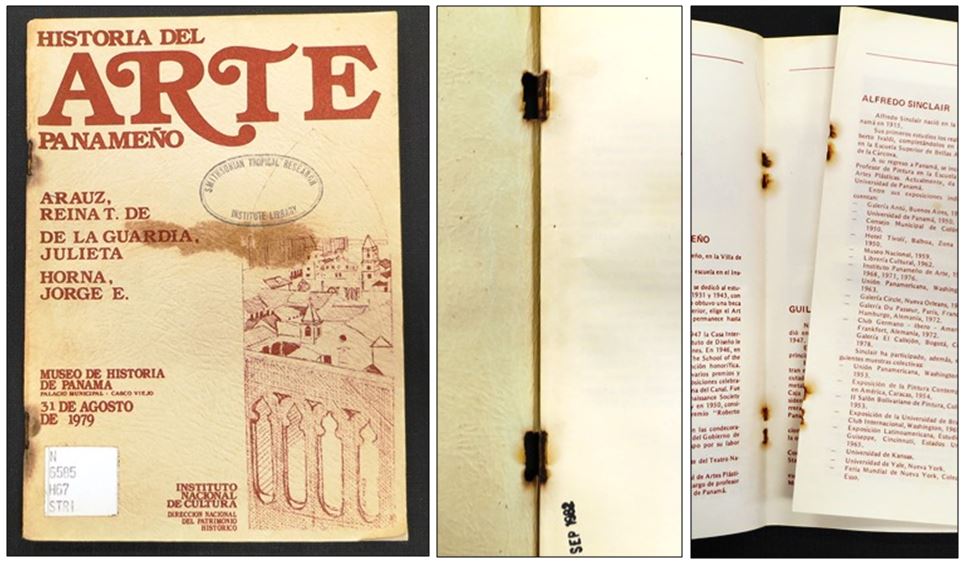 First, the staples had to be extracted. The pamphlet was opened at the center and the flat end of a spatula was slid beneath the staple "prongs" in order to bend them away from the paper. The spatula was again used to gently pull the staples out of the spine.
After brushing away the rust debris, wheat starch paste was used to adhere a thin but strong white Japanese paper over the areas of loss where the staples had damaged the interior fold line.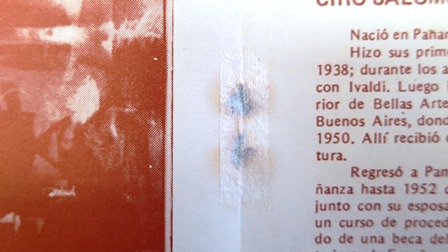 Next, a dry "soot sponge" was applied to reduce the rust stains on the pamphlet cover as much as possible.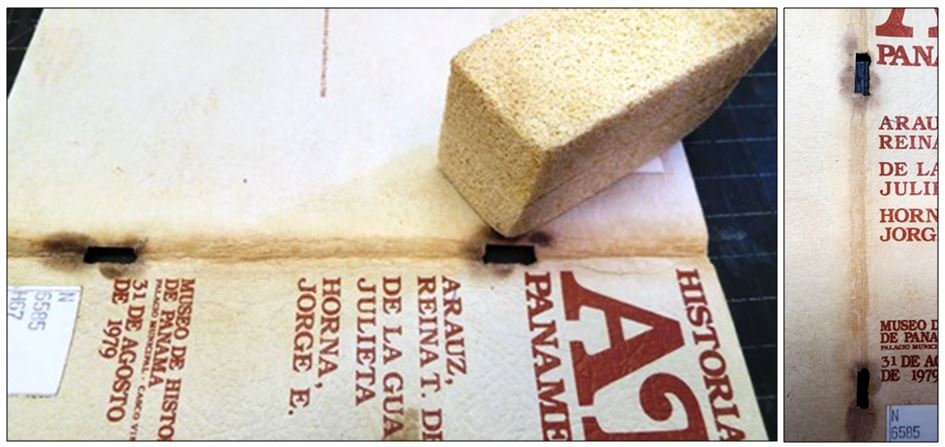 Again, using wheat starch paste as an adhesive, strips of pre-toned Japanese paper were used to fill the areas of loss caused by the rust from the staples. The cover was then placed around the folded sections and a wiry thread was used to replace the staples in order to rebind the item in a manner that mimicked the original structure.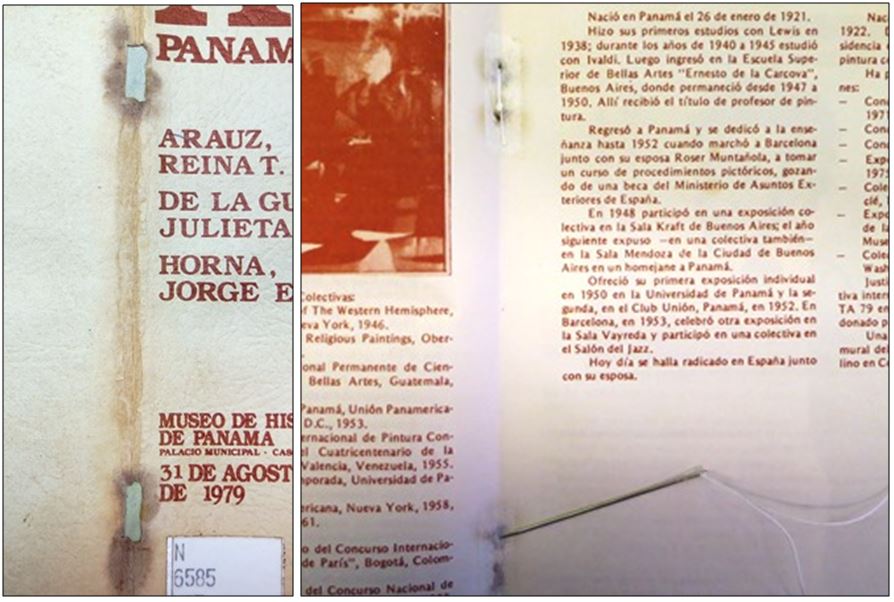 With the staples now removed; the areas of paper loss filled and strengthened; the rust stains decreased; and the cover and folded sections reattached with thread; the threat of further degradation from slowly corroding metal bits has been eliminated and the pamphlet may continue on as a resource for years to come.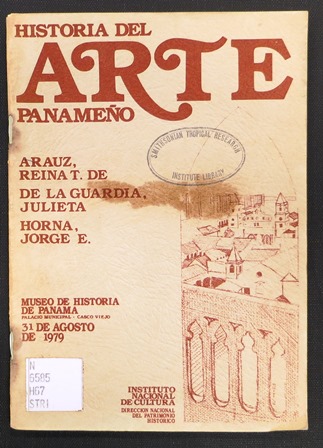 Save
Save
Save
Save
Save
Save
Save
Save
Save