Interested in learning more about libraries and museums with a Smithsonian Libraries internship? Fall applications are open until August 15th! More information here: https://library.si.edu/GeneralInternships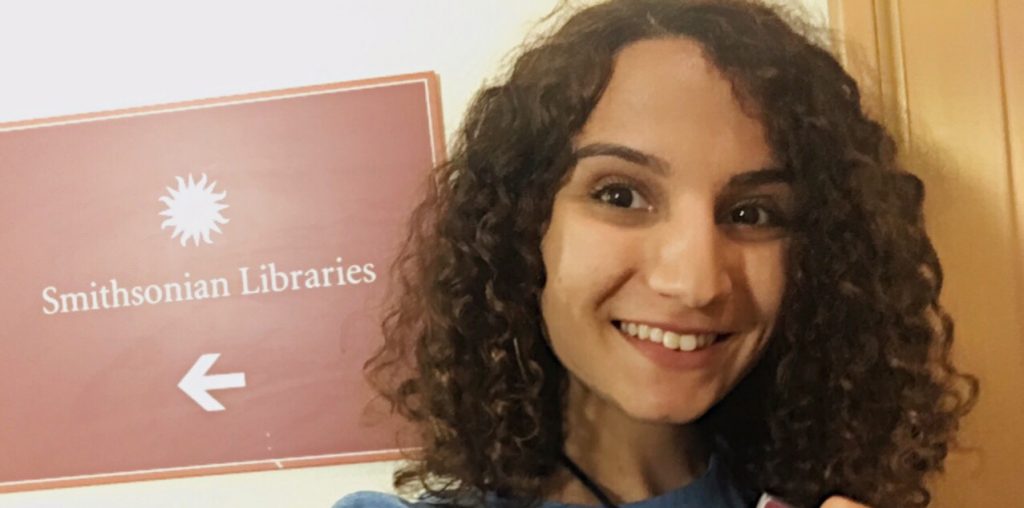 As I reflect back on my internship appointment at the Smithsonian Libraries, I am left feeling entirely overwhelmed at the unique and enriching nature of this experience. Being mentored by Daria Wingreen-Mason of the Smithsonian Libraries Research Annex was invaluable to my growth as both a student and professional.  She not only imparted her expert knowledge of librarianship on to me, but also encouraged me to expand on and apply my own research interests wherever possible.  Consequently, my six- week internship was the perfect marriage of new and familiar. Allow me to explain.
I have a Bachelor of Arts in history from the University of Windsor located in Windsor, Ontario Canada.  I am now concluding my Master of Arts in history – also at the University of Windsor –  and will soon defend my major research paper on the 20th-century, cultural and social history of Arabs in the Detroit and Windsor areas.  I researched my major research paper by conducting a series of oral history interviews with local Arabs who provided insight in to their unique experiences and histories.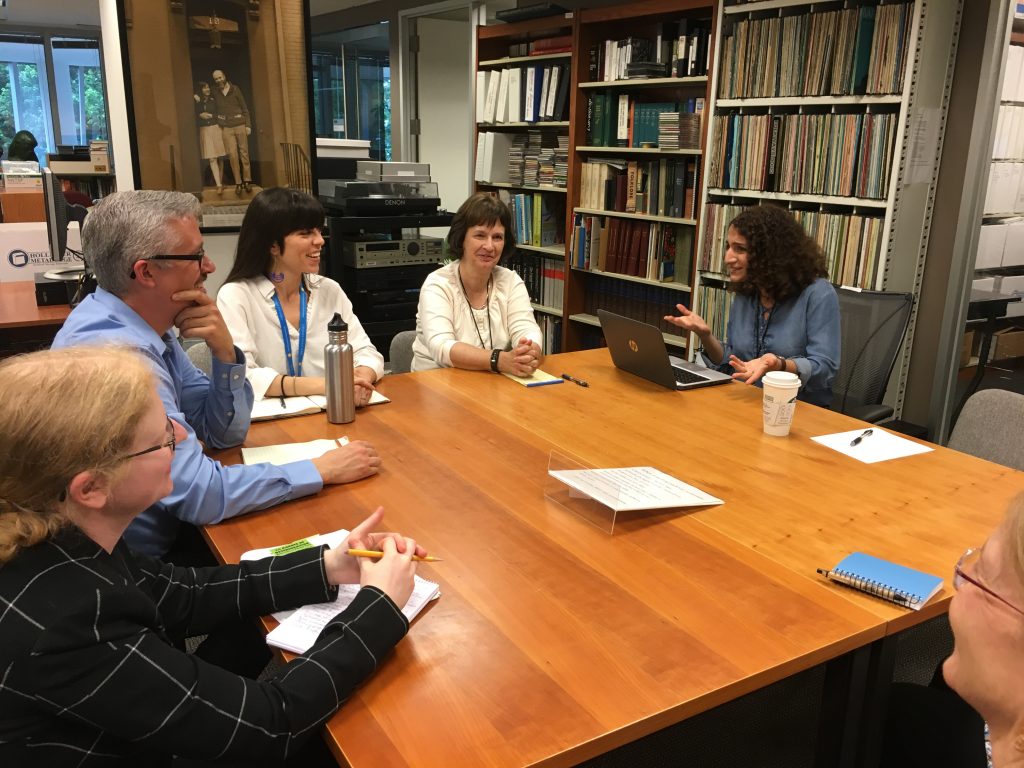 By now you are likely confused as to how my internship appointment awarded me an opportunity to apply my research interests.  To my delight, I was given the responsibility of determining how the Smithsonian Libraries could better support smaller, underserved units at the Smithsonian Institution (SI).  This included the Asian Pacific American Center and the Center for Folklife and Cultural Heritage.  In order to determine how the Libraries could better serve these centers, I was to conduct a series of environmental surveys – or oral history interviews – with members of both organizations to uncover their specific research needs.
The interviews provided me with a direct opportunity to witness the unique work output of two diverse organizations.  It was a privilege to speak to members of these units; I am passionate about their mandates, and feel honored to have encountered individuals invested in illuminating and promoting the rich heritages of America's many cultures and communities. The environmental surveys also indicated to me the great work the Smithsonian Libraries do for those within the Institution and beyond.  I am proud of the Libraries' commitment to serving SI units, and feel equally honored to have been their liaison during this process.
I would like to thank the incredibly dedicated SI staff I encountered during the completion of my internship.  Their passion and knowledge of their respective areas of expertise was palpable, so much so that it inspired and delighted me to come in to work every day.  As I gear up to begin library school this coming fall at the University of British Columbia, I feel grateful to have been exposed to the wonders and potential of librarianship at such a remarkable institution.
Save
Save
Save
Save
Save
Save