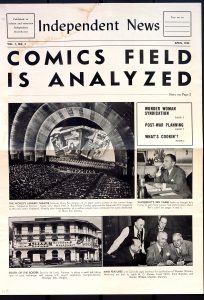 Amid the manuscripts, incunabula and early modern texts at the Dibner Library of the History of Science and Technology are two bright blue binders that don't seem to quite fit, in every sense of the word. Too big for the shelf and too 20th century for the Dibner, don't judge these books by their covers! In honor of National Comic Book Day we would like to highlight two of the Dibner's most popular holdings—William Moulton Marston's letters and scripts for the original Wonder Woman comic book series.
Long before the 2016 Wonder Woman movie won over audiences around the world, the Dibner Library was fielding a strong and steady stream of researchers interested in learning about this ground-breaking feminist icon. As a special collections library, the Dibner is committed to ensuring the material in our care is safely but effectively made accessible to a diverse audience. There is no collection that highlights this drive better than the Marston manuscripts.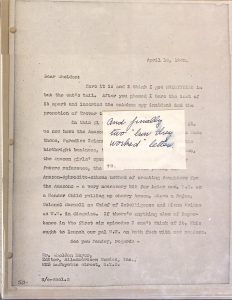 In recent years we have averaged four individual requests per year for images of the Marston material, plus over 30 instances of in-house use. The requests come from all over, from National Museum of American History museum staff to students and academics in Canada and the UK, for book proposals, pop-culture research for documentaries, and in-depth psychological studies. It was used for Jill Lepore's research for her book The Secret History of Wonder Woman (2014), and for a project for two students from Kutztown Area High School in Kutzdown, PA. The Marston manuscript groups are representative of the type of traffic unique material can attract from both traditional and non-traditional patron types.
With Wonder Woman securely ensconced at the fore of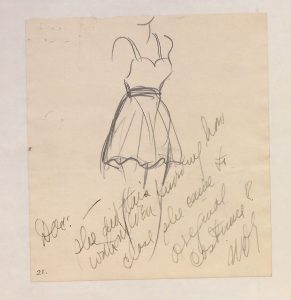 popular culture, a position not seen since her debut in the 1940s, there will be even greater demand to better understand her beginning. The comic book origin story may be a bit of a trope, but Wonder Woman's development as understood through Marston's papers continues to be explored. A complex man who created a complex super hero, Marston's MSS 001618 B and MSS 001619 B are our key to learning Wonder Woman's true origin story.
All images from MSS 001618 B and MSS 001619 B. You can learn more about additional Wonder Woman material, donated by writer Joye Kelly here. If you would like to see this material for yourself, call 202 633 3872 or email dibnerlibrary@si.edu to make an appointment!

The Dibner Library is located in the National Museum of American History, first floor, west wing. Click here to learn more about the library and its holdings!
Save
Save