In 2018, the Smithsonian Libraries will celebrate 50 years as a unified library system. In honor of this special anniversary, the Libraries will host a lecture series celebrating the history of the Smithsonian and the role that books and literature have played in its growth over the years. These lectures are free and open to the public. Additional details for our next two lectures are below.
Writing Dillon Ripley: From Archive to Book
A talk with Roger D. Stone and Stephen T. Moskey
Friday, February 23rd, 2018 at 5:30 pm
S. Dillon Ripley Center Lecture Hall
Free and open to the public. RSVP here: http://s.si.edu/2mUtP7D
Author Roger D. Stone and historical researcher Skip Moskey join together to tell the story of the central role that the Smithsonian Institution's S. Dillon Ripley papers played in the development and publication of Stone's 2017 book, The Lives of Dillon Ripley: Natural Scientist, Wartime Spy, & Pioneering Leader of the Smithsonian Institution (University Press of New England). Research for the book required more than five months of full-time research into several hundred boxes of Ripley's institutional, family, and personal papers that are housed in the Smithsonian Archives. Stone and Moskey will discuss how they coordinated the complexities of archival research involving papers that span more than a century.  They will also share slides of some of their favorite items and documents that illustrate Ripley's fascinating and at times surprising life.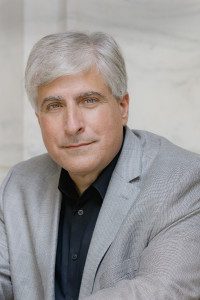 Steve Berry: In Conversation with Maggie Linton
Steve Berry
Author, The Bishop's Pawn
Maggie Linton
Radio host
Saturday, March 24 at 6:00 p.m.
S. Dillon Ripley Center Lecture Hall
The conversation will be followed by a book sale and signing.
Free and open to the public. Please RSVP here.
What is believed to be known about the murder of the Rev/Dr. Martin Luther King Jr. comes under intense scrutiny in Steve Berry's latest thriller, THE BISHOP'S PAWN.  Critics have said that, "nobody does history better than Steve Berry."  His novels are an exciting mix of 90 percent fact and 10 percent speculation.  This one turns upside down what you may think you know about Dr. King's murder.
Berry and award-winning radio host, Maggie Linton, will take a hard look at the research behind THE BISHOP'S PAWN and explore the death of a civil rights giant, which is extremely timely given that 2018 is the 50th  anniversary of the tragedy.