Most people don't know what the Library of Congress Name Authority File (LCNAF) is, but if you ever search for works by your favorite author or research an individual in a library catalog, you have used its records.  The records assure that materials by or about the same entity can be grouped in the library catalog, even if an entity has used different names.  This might not sound that impressive, until you consider someone like Jane C. Loudon.
Jane C. Loudon was an author in the 19th century; she published under several versions of her name: Mrs. (Jane) Loudon; Jane C. Loudon; Jane Webb; Jane Webb Loudon. The Name Authority record contains the variations, and documentation that they all represent the same person.  A library catalog uses the record to collocate the materials, and the variant names enable a researcher to find her materials through any of the variant names.
When a record for a name exists, the link increases the chance that a researcher will find the collection and related materials in other institutions.  The cooperative cataloging program that manages the name Authority File has relationships with organizations like the Virtual International Authority File (VIAF) that is used in the semantic web, and International Standard Name Identifier (ISNI), which is used by artists and songwriters, and was recently adopted for use on YouTube.
Last year I had the opportunity to complete the training provided by the Name Authority Cooperative Program to learn how to edit and create records in Library of Congress's Name Authority File.  Many institutions across the country use these records, but not many have the staff time to dedicate to the month long training or the membership requirements for the cooperative program.
After completing the training, the best way to solidify my knowledge was to do a large number of records in a short period.  I found opportunities through my regular cataloging, but thought I could increase the number of names in the File and help Smithsonian units that use the records but do not have the ability to add or edit them.  With departmental support, I began working with colleagues from units including Smithsonian Institution Archives and the Freer Sackler Art Galleries who use VIAF records that result from the LCNAF/VIAF relationship.  I asked colleagues to select 10 to 20 names from their collections that needed new or edited records (many thanks to the colleagues who reviewed the records and contributed names!).
This increased the number and variety of records on which I worked. I developed better research methods for confirming information, and understanding of how to apply the rules of Recourse Description and Access (RDA).
What goes into work on 100 records?
Between the requests from other units and materials in Smithsonian Library holdings, names covered a wide variety of topics.
Musical groups with materials at Smithsonian Folkways.
Native Americans who participated in oral history projects conducted by college students
Native Americans documenting native languages
Women in the sciences during the 19th and 20th century
Scientific expeditions
Scientists in Central and South America that work with Smithsonian Tropical Research Institute
Researchers and curators working in Anthropology, American history, Air and Space, Natural History, and African American history and culture.
Art auction houses
Science conferences
Names covered people long dead and many very much alive and actively publishing.  This meant that the method of confirming details in the record could vary from checking genealogical records to emailing an author.
Below are just a few examples…
The Navajo Oral History project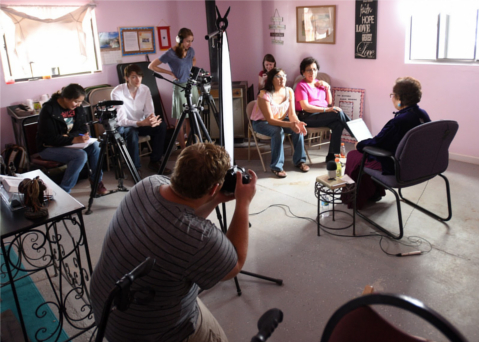 The Navajo Oral History project ran from 2009-2015 and was a collaborative project of Diné College and Winona State University.  Faculty from both academic institutions worked with students who conducted oral history interviews with Navajo elders.  The project focused on teaching students basics of journalism, photojournalism and ethnographic research.  Students worked in groups and learned how to conduct personal research, interview, create video documentaries, and supplemental works like transcriptions.  Videos were deposited with Smithsonian Libraries and are also available online via Vimeo.com.
I created records for many of the interviewees who did not have records, some of whom have been covered in other publications, or written their own.  I also created a record for the project, which clarifies that a researcher can find materials from the project over several years.
LCNAF record: http://id.loc.gov/authorities/names/no2018039271.html
The Smithsonian African Expedition
The Smithsonian African Expedition was organized by Theodore Roosevelt and Smithsonian Institution, and ran from 1909-1910, following the end of Roosevelt's term as President of the United States.   Roosevelt led the Expedition to Eastern Africa with his son, Kermit, who as the Expedition Photographer. The expedition resulted in a significant number of specimens being added to the National Museum of Natural History's collections — approximately 1,000 skins of large mammals; 4,000 of small mammals; 10,000 plant specimens; as well as ethnological objects.  This expedition is well documented, but is goes by different names in the literature.  These variant names were added to the record, which will help future researchers find the related materials in spite of the variations.
LCNAF record: http://id.loc.gov/authorities/names/n2012040007.html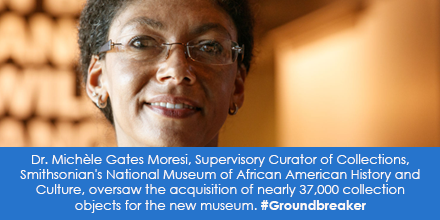 Michele Gates Moresi
Michele Gates Moresi is a curator of collections at the National Museum of African American History and Culture.  Her record is a classic example of the benefits of when catalogers reach out to the author for clarification.  LC Name Authority records a name format as "last name, first name"; records describing her worked varied on what they listed as her last name (which is Gates Moresi, but some records listed as Moresi); without a record that lists both variations a researcher might miss some of her work depending on how they searched.
LCNAF record: http://id.loc.gov/authorities/names/no2018056002.html
Even more stories…
Other records brought to light wonderful stories about figures from Smithsonian's past like:
Smithsonian museums and the branch libraries that support their work include a breadth and depth of materials used by researchers from around the world.  By contributing to the LC Name Authority File Smithsonian Libraries augments a tool that helps researchers not only at the Institution but also any repositories around the world using the LCNAF content.   Watch for more posts over the next few months discussing more stories behind the records.
Save
Save
Save