This post was written by Olivia Wisnewski, Education Intern for Summer 2018.
As anyone who has ever parented, taught or spoken to a teenager can tell you, teenagers can be difficult. From the snarky kid at the grocery checkout to the herd of teens glued to their phones on the sidewalk, it's easy to see why some people dread social situations with unknown teenagers. But what if we could turn that notion on its head, and make a teenage interaction one of the most valuable of the day? That's what the Chaptour Guides Program, headed by Smithsonian Libraries Education Specialist Sara Cardello, seeks to do.
The Chaptour Guides Program started small. Ten teens from DC Metro Area high schools were asked to be volunteer docents for the Libraries exhibit Cultivating America's Gardens in the summer of 2017 (see blog post). Over the course of the summer these teens, including myself, interacted with museum visitors, giving mini tours of the exhibit, answering questions, telling stories, and engaging with interactive objects such as a model stereoscope and original print seed catalogs from the 1940s. Following the success of these teen docents the program expanded in January of 2018. Ten teens, some who had participated in the summer of 2017 and some new to the Smithsonian were brought into the Hirshhorn Museum and Sculpture Garden to run a new program known as Check It Out. Through Check It Out families with young children could borrow bags containing toys, a picture book, and other engaging objects relating to the art in the exhibition What Absence Is Made Of. This program was also met with enthusiasm from visitors and in the Summer of 2018 Chaptour Guides formed into what it is today.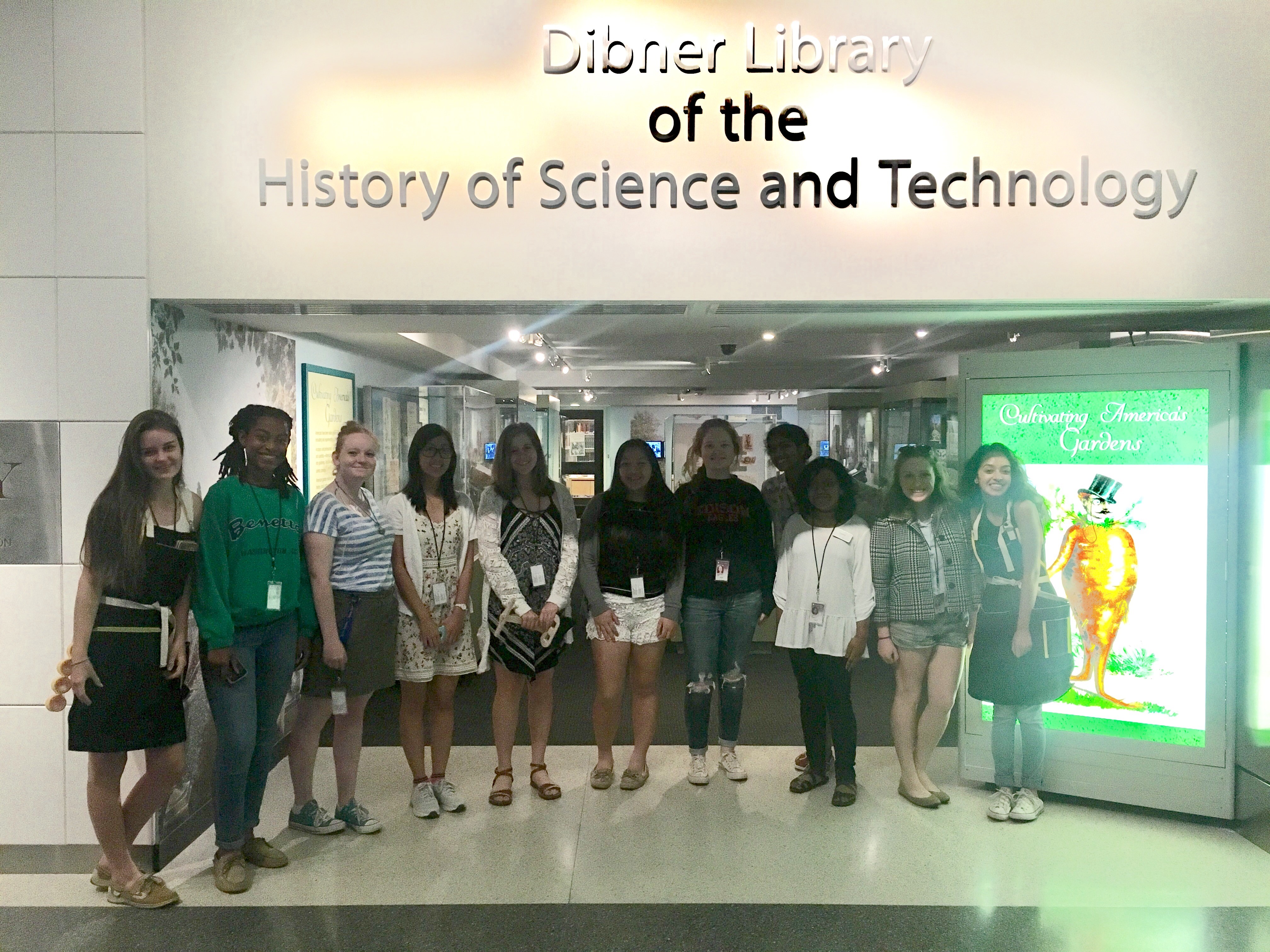 Currently Chaptour Guides is made up of 20 teens, ranging from early high school to college age, who interact with visitors in both the National Museum of American History and the Hirshhorn. Teen Docents provide engaging activities for families and further context for each exhibit. In both museums the program is stationed in a less trafficked area and creates a motivation to visit the exhibits. The teens provide information, fun, and engagement with visitors where otherwise they would be on their own. Visitors are encouraged to expand their horizons in the exhibits and ask questions they may not find answers for otherwise. At both programs visitors leave satisfied and return, bringing family members and friends to experience more of the depth the museum has to offer. Through this program teenagers are taking on semi-expert positions in these public spaces and are providing positive interactions to visitors. Through these positive experiences, these teenagers are enriching the museums, making it more likely for visitors to return, and are changing the expectations for public teenage interaction.
I've spent my summer organizing these teen docents, from prepping for their arrival at the Smithsonian, providing informational materials, and managing several training sessions. The second part of my summer has been spent coordinating from afar, ensuring the docents have the tools they need to succeed in their roles. This has been an enriching summer for me, and I've learned time and people management skills and have enjoyed facilitating the growth of this program. It is my hope that I can return to work with Sara and the other teens in any capacity over the next summer.