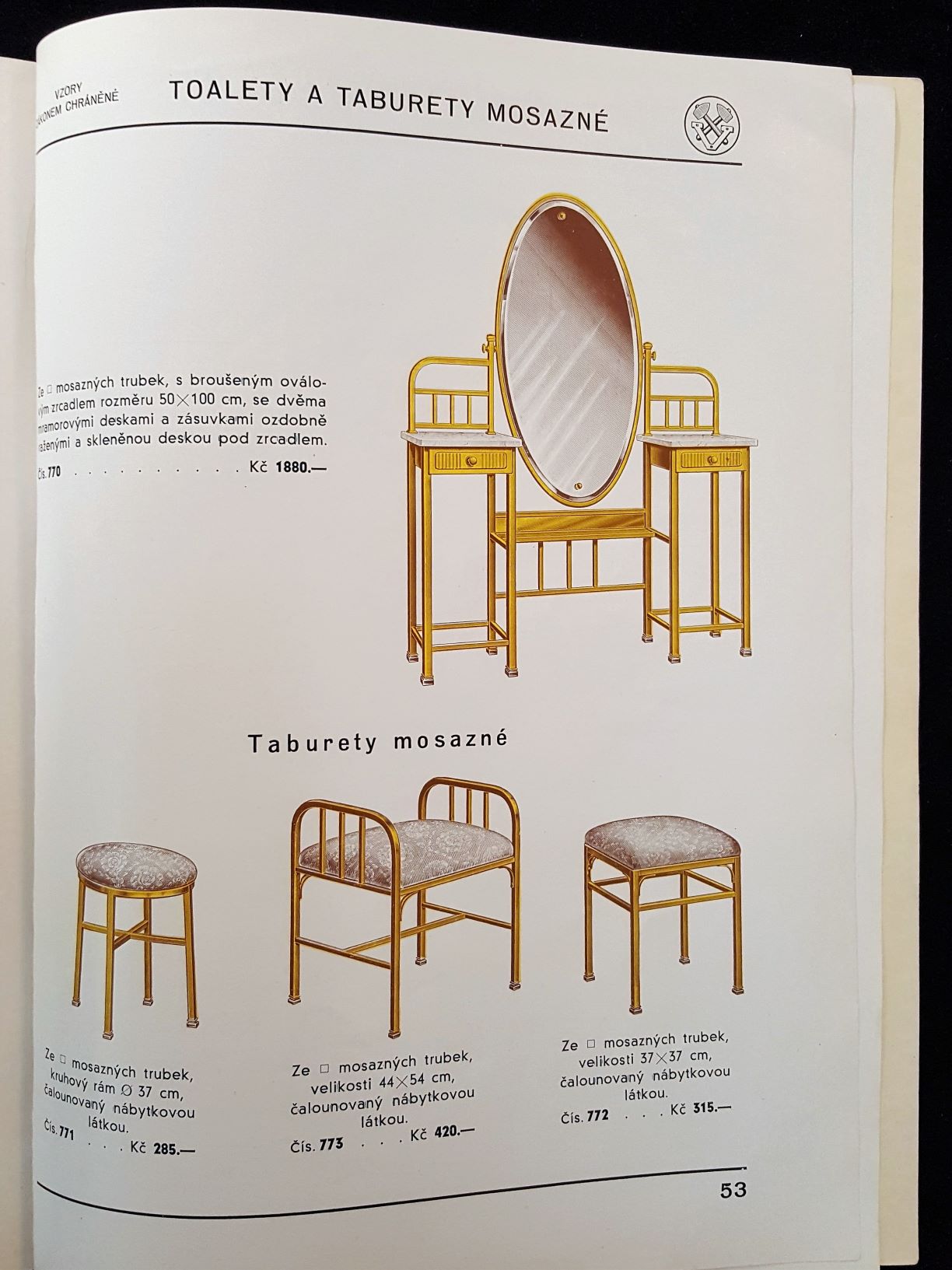 This 1930's Czech tubular steel trade catalog titled Kovový nábytek, (translated simply as Metal Furniture), is a recent addition to the Cooper Hewitt Smithsonian Design Library's extensive collection of furniture trade literature. The library collects these invaluable primary resource materials from all time periods, styles, designs and countries. This enhances our rare Special Collections, which includes another 1937  catalog from the Vichr company, Kovový nábytek //Vichr a Spol and two other steel furniture catalogs from companies in the Czech Republic. The front cover of both Vichr catalogs and the header of every page displays the trademark symbol for Vichr of a triple-riveted "V" in front of two crossed mallets contained within a circle.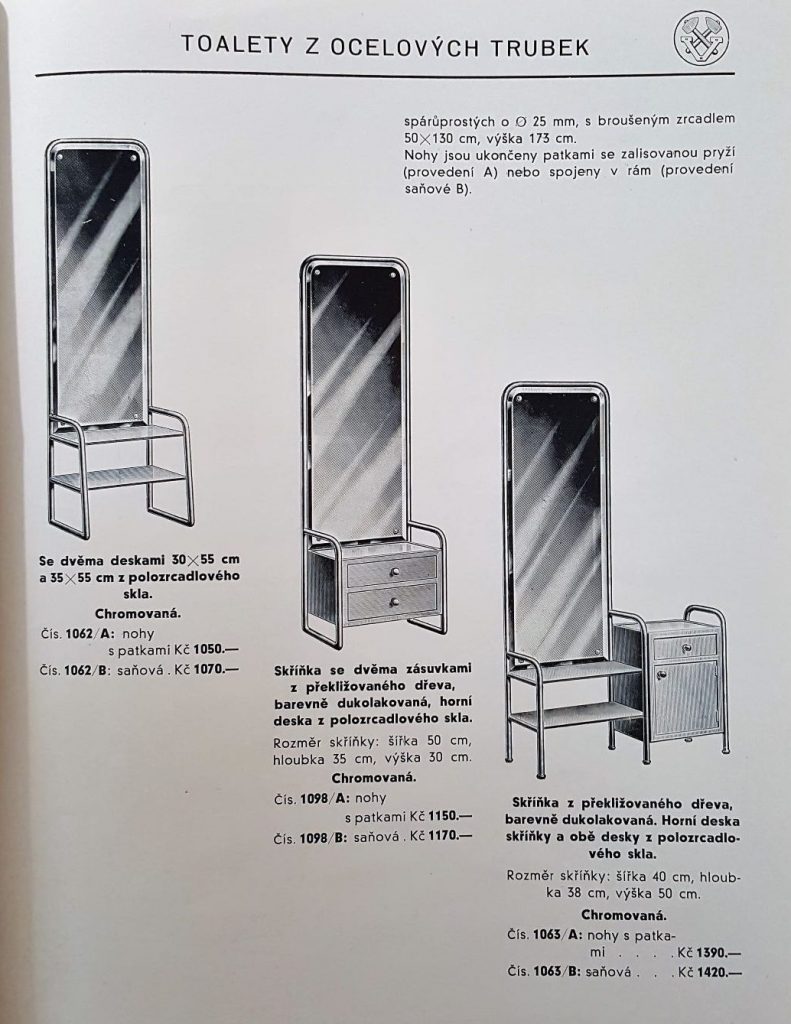 The period between the two world wars saw a revolution in the use of new materials in design, and the emergence of diverse avant-garde movements in the arts and architecture. Tubular steel came into use for household furnishings through designers such as Marcel Breuer from the Bauhaus, and the bentwood style using tubular steel of the Thonet furniture firm. The fashionable modern appeal, functionality and versatility helped spread its popularity as well as use as a high fashion material by innovative European companies and designers. The options of colored chrome plating, such as the furniture shown in gold tones, added to the attraction of tubular steel furniture in this catalog.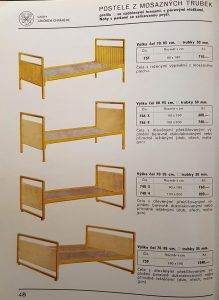 Before World War I, the Vichr factory produced small, functional household necessities and some metal furniture, but once the war began, the demand for metal hospital beds, and related equipment dominated Czech tubular steel production.  After the war, Peter Vichr started producing household goods and furniture again. The popularity of modern, simple furniture combined with the durability of metal inspired Czech designers and furniture companies to produce their own variations and interpretations of the international style.
This catalog offers furniture and interior design furnishings for practical, everyday use for a mass market. Tubular steel bed frames, sofas, stacking tables, mirror stands and fabric upholstered chairs and lounges were available to the buying public.