Our Resource Description department is busy throughout the year cataloging books and other materials for our 21 branch libraries. This holiday season our catalogers shared a few delightful items that were recently cataloged, using the hashtag #12DaysofCataloging. Below is a round-up of all the titles we featured on social media.  Get ready for lots of pop-up books, castles and winter themes!  These fabulous books were compiled by staff members Heidy Berthoud, Lesley Parilla and Julia Blakely.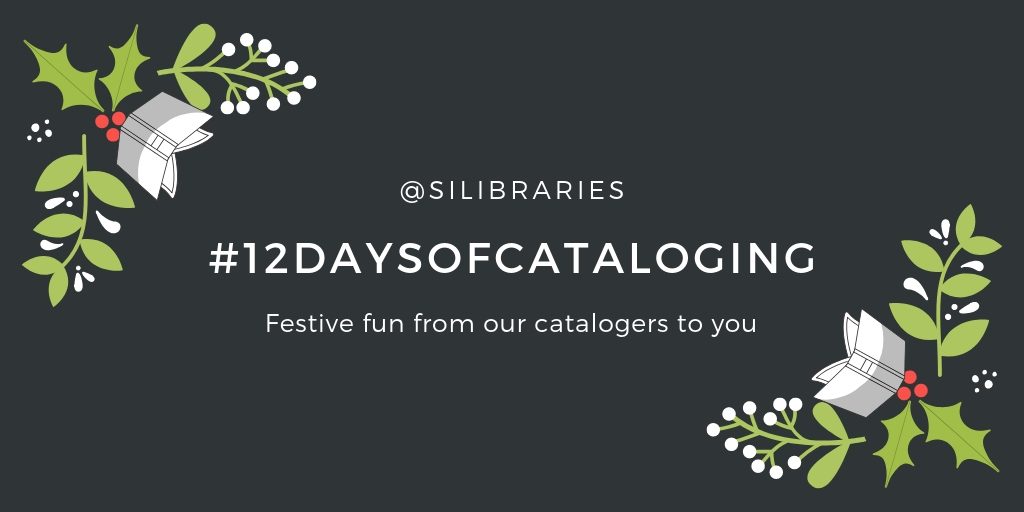 Does prepping for that big holiday party have you feeling like Cinderella? How Cinderella was able to go to the ball (1924?) combines the well-known fairytale with illustrations by artist and "Glasgow girl" Jessie M. King.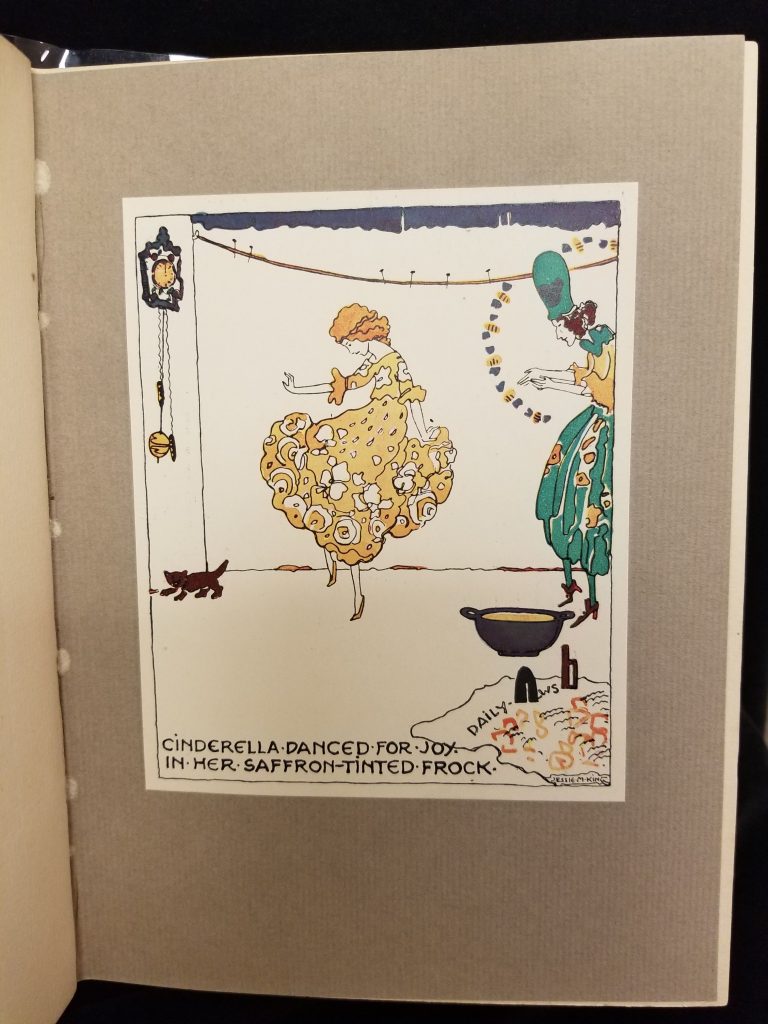 Guys need holiday outfit inspiration too, right? We recently cataloged a book about costume design for the 1970 movie adaptation of the fairy tale Peau d'ane, or The tale of donkey skin (2014). The movie costumes are certainly exquisite though we've heard the fairy tale is bit bizarre. There is a magic donkey who defecates gold – and that is the tame part.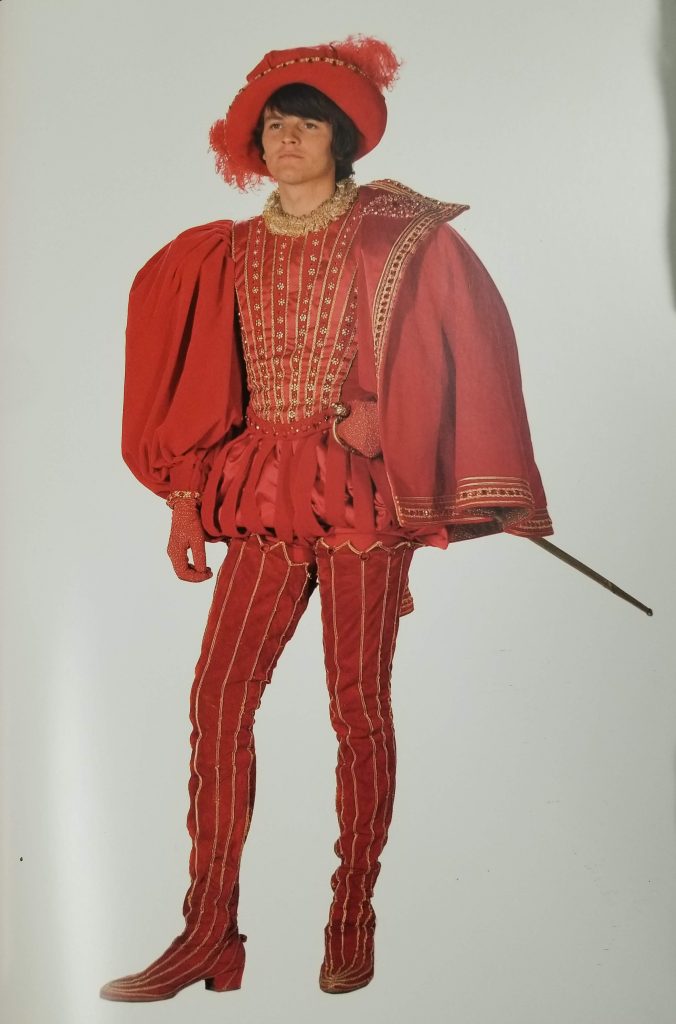 The castle in Doornroosje (a Dutch version of Sleeping Beauty), sets a festive scene with an intricate pop-up design by Czech designer Vojtěch Kubašta. Published in about 1972, it was recently added to Cooper Hewitt, Smithsonian Design Library, which has over 1,700 books with movable parts.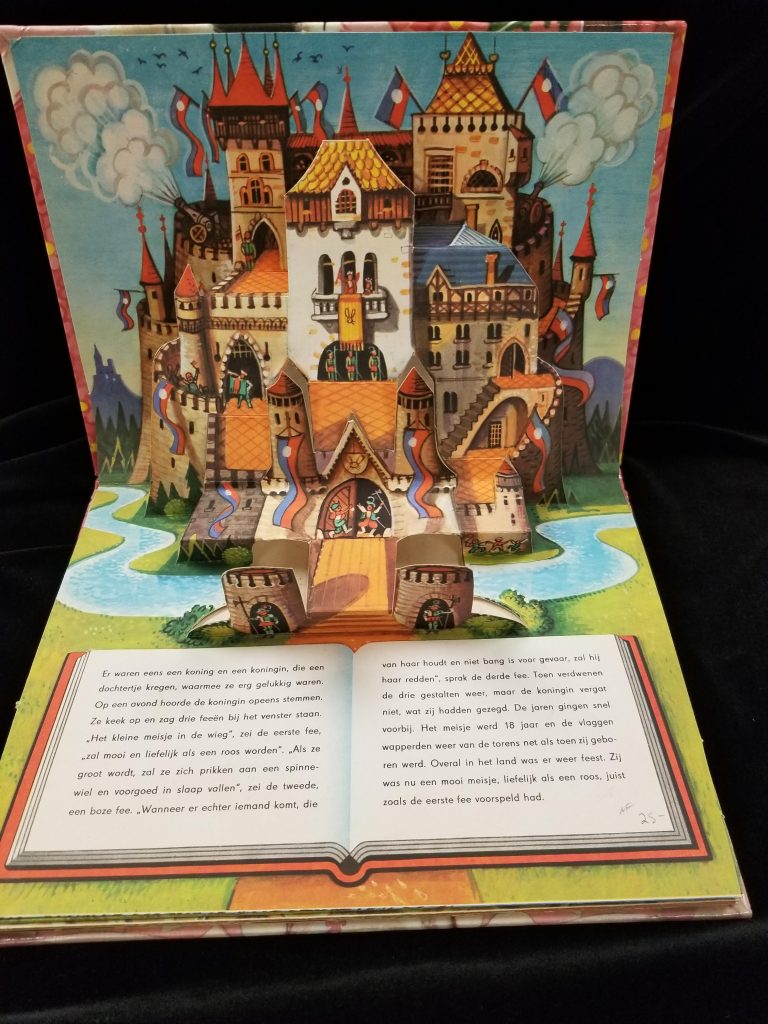 Be honest, if you have an advent calendar do you peek at the doors? We recently cataloged A book of Christmas (c1979) by Tasha Tudor, another addition to our Cooper Hewitt Library pop-up collection. The interactive book includes an adorable advent calendar.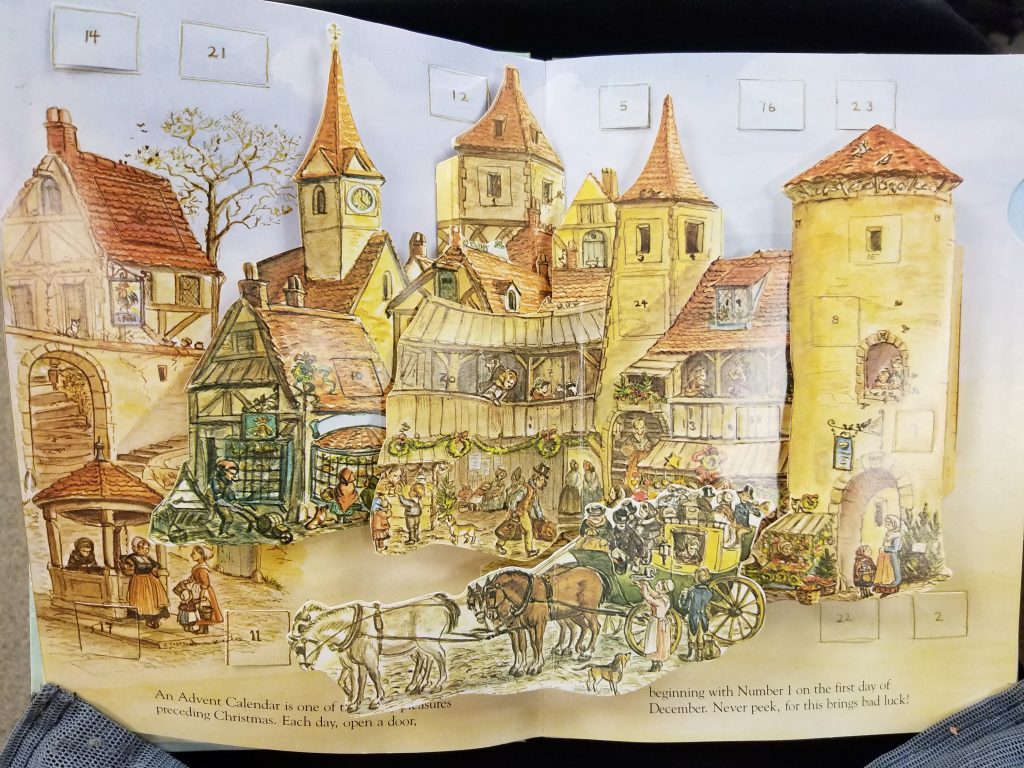 Menu planning for the holidays? What's more festive than guacamole salad with French dressing? Or a "clear, shimmery main dish"? Umm, never mind. We'll stick with cookies, thank you. Gel it!, published in the 1960s, is now headed to our Culinary History Collection in the Smithsonian Libraries Research Annex.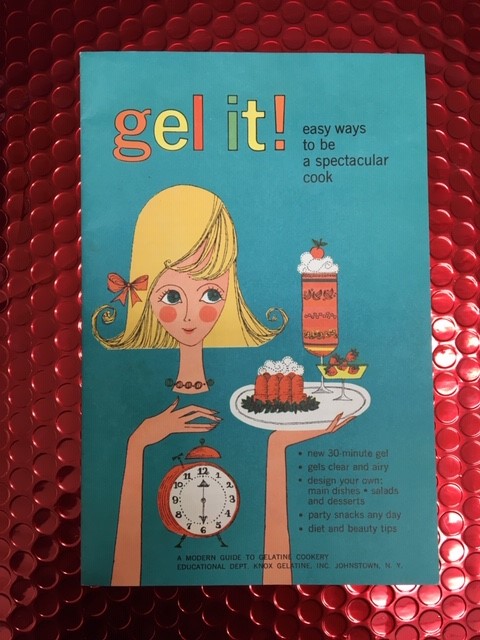 A childhood classic, The Snowy Day (1962) will soon find a home in our National Museum of African American History and Culture Library.  In it, young Peter explores the snow, way more fun than DC's usual wintry mix! Keats received the 1963 Caldecott Medal for his illustrations.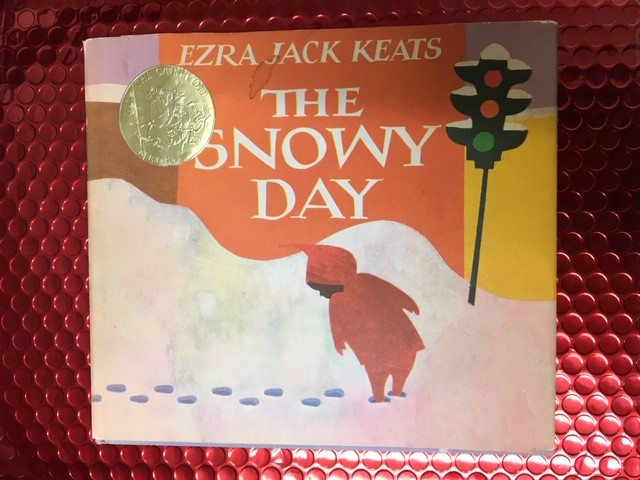 Recently added to our John Wesley Powell Library of Anthropology, EisZeiten (2016), a publication for the recent Arctic exhibitions at Archäologisches Museum Hamburg and the Museum für Völkerkunde Hamburg in Germany. It includes many items historically used by the native communities of the Artic region, including seal gut parkas similar to those in the collections of the National Museum of Natural History.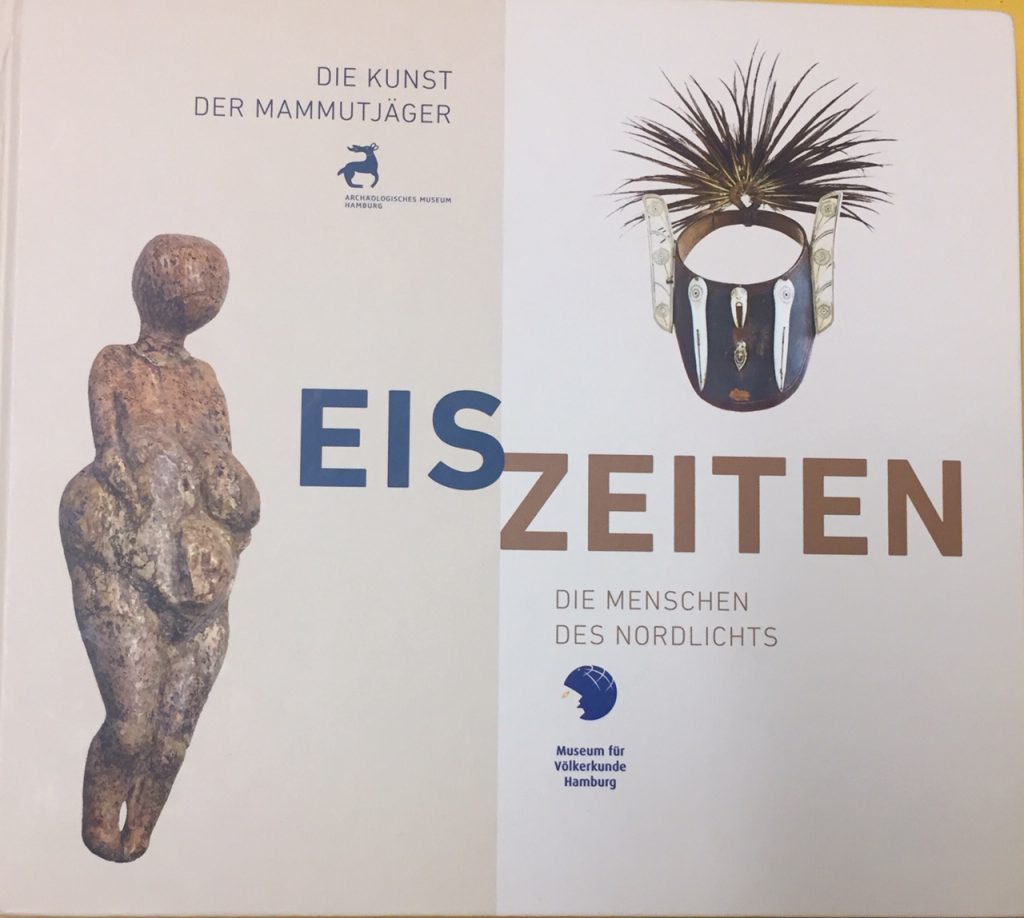 Who needs a shiny new luxury car when you could have this Cars (2009) pop-up on your book shelf (or desk, like our cataloger)? Another book for our Cooper Hewitt, Smithsonian Design Library's collection, it features 3D versions of several models, like this old timey Duryea.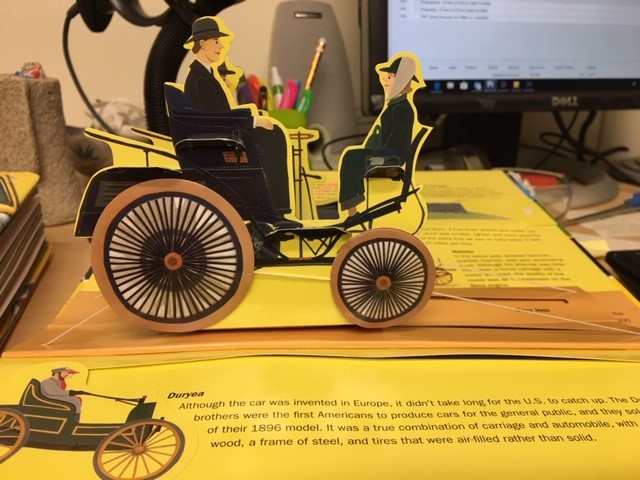 Forget the hippopotamus, we want a Zebra Pegasus for Christmas! This glorious pop-up is based on Hermès scarf designs.  Hermès  pop-up (2018) is also on its way to New York to join the Cooper Hewitt, Smithsonian Design Library's collection of movable books.
https://twitter.com/i/status/1075858566173593601
We celebrated the 50th Anniversary of the Apollo 8 launch with a duo not usually known for their space travel – Raggedy Ann & Andy! The 1974 book Raggedy Ann and Andy on a trip to the stars, includes an accompanying album.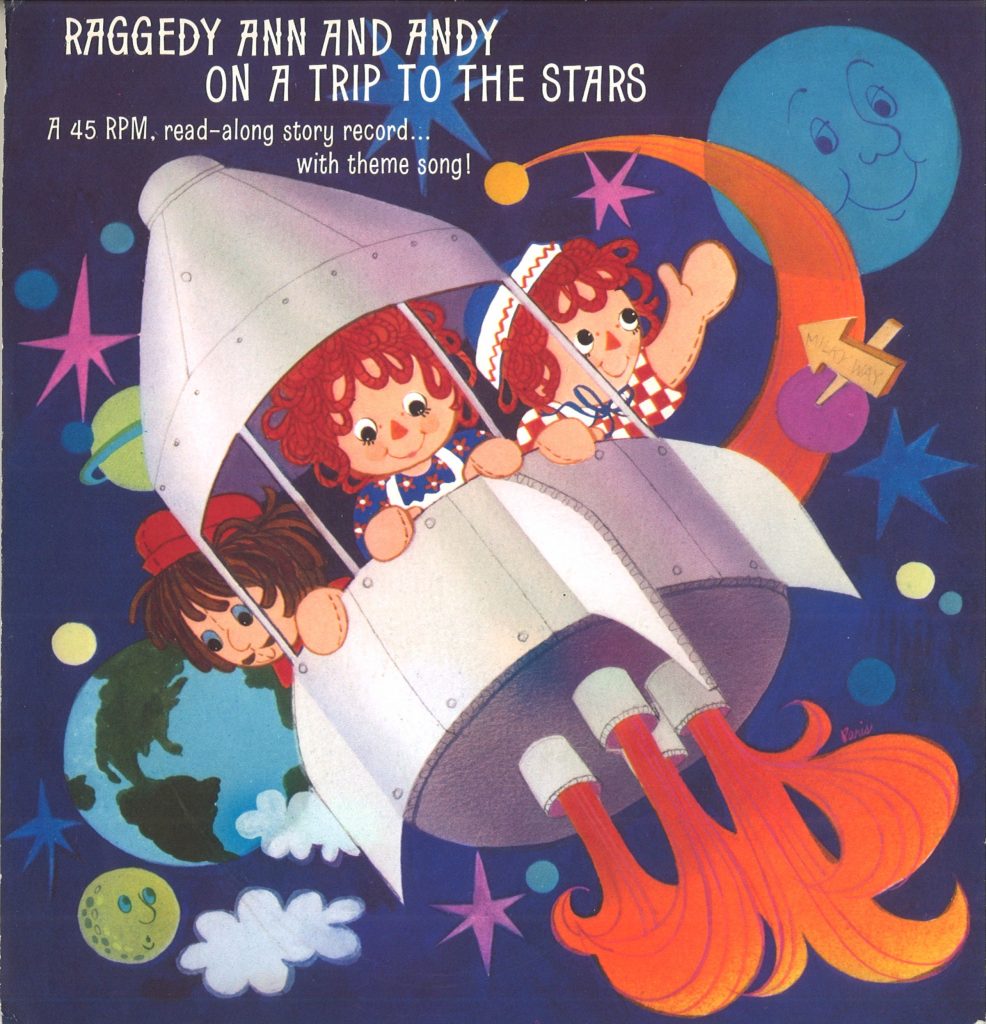 We hope by now you've gotten all those holiday cards in the post!  Mail Call: Hand Painted Envelopes from Father to Son During WWI (2010) features the work of John Ross Myers who illustrated envelopes when corresponding with his son Bill during the first World War. It will be available in our National Postal Museum Library.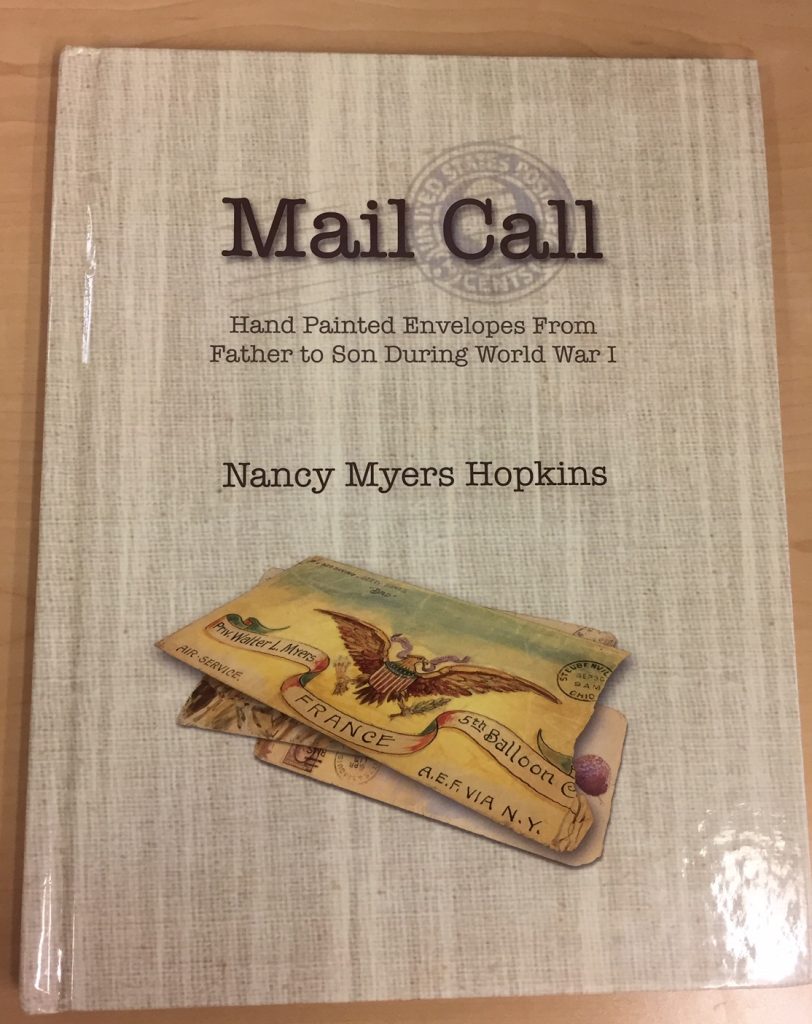 Holidays are a time to spend with friends and family (even if your friends and family happen to be spiders and pigs). This first edition of Charlotte's Web (1952) with cover art by Garth Williams will join other children's books in our Cooper Hewitt, Smithsonian Design Library this holiday.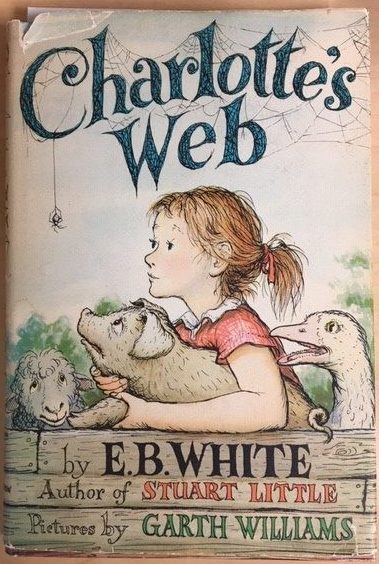 Our final featured book is a 1901 edition of The Night Before Christmas. This classic Clement Moore story was first published in 1823 as "A Visit from St. Nicholas" and is responsible for not only naming Santa's reindeer but in forming the visual idea of the jolly old elf himself.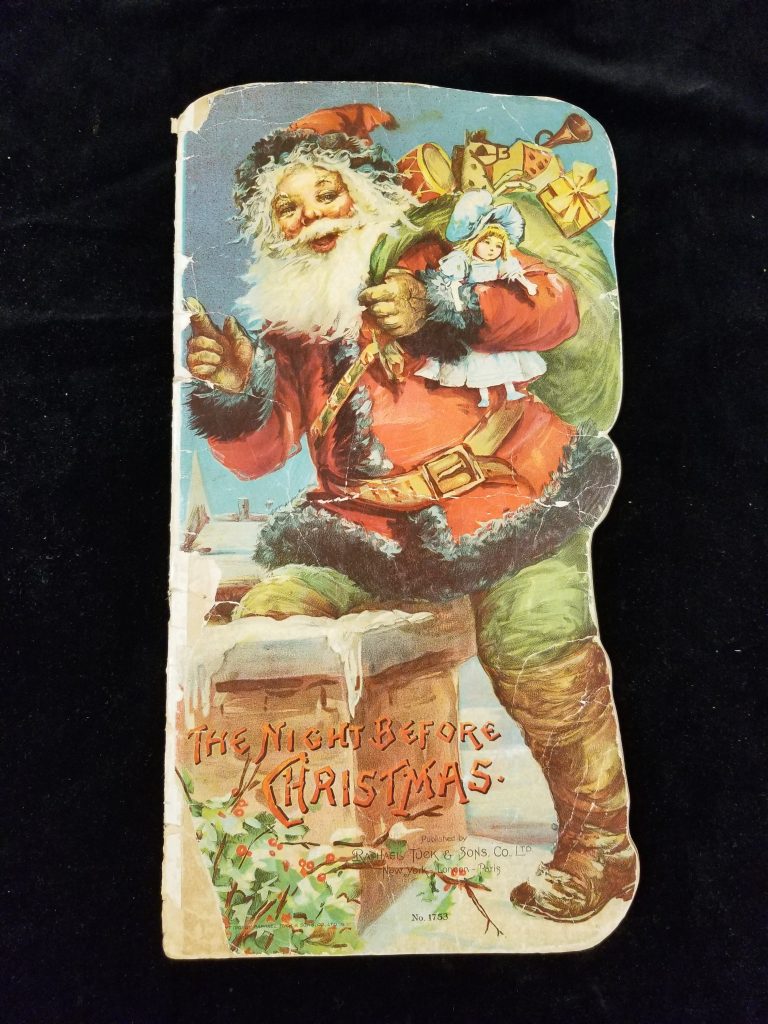 Interested in seeing any of these books in person? All of our branch libraries are open to the public by appointment. Or, search for them in WorldCat to find in a library system near you.  
Happy Holidays!